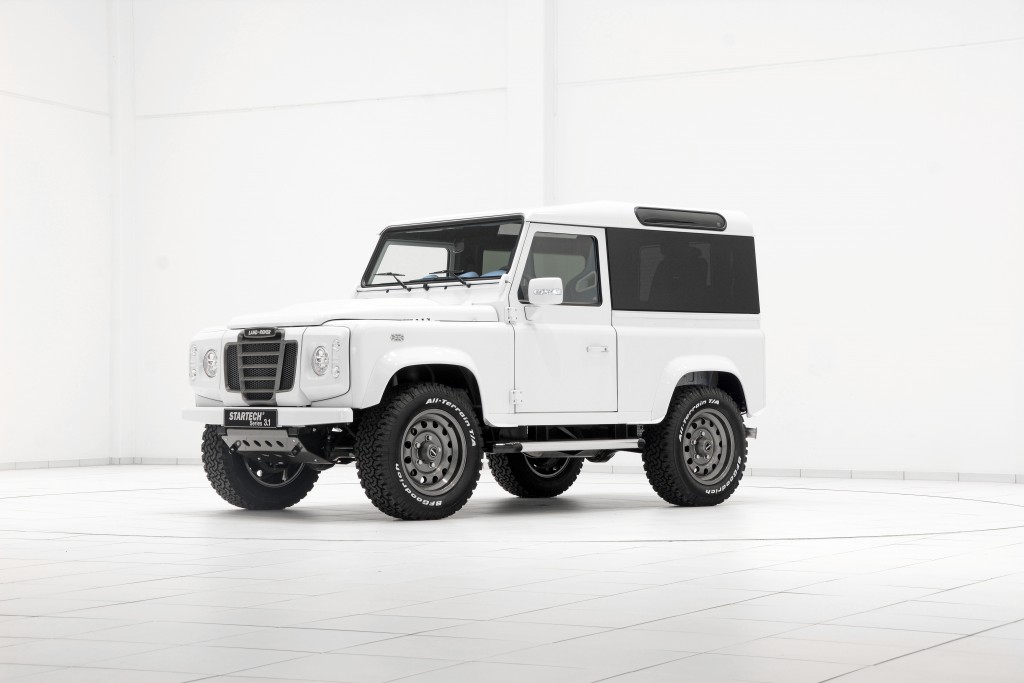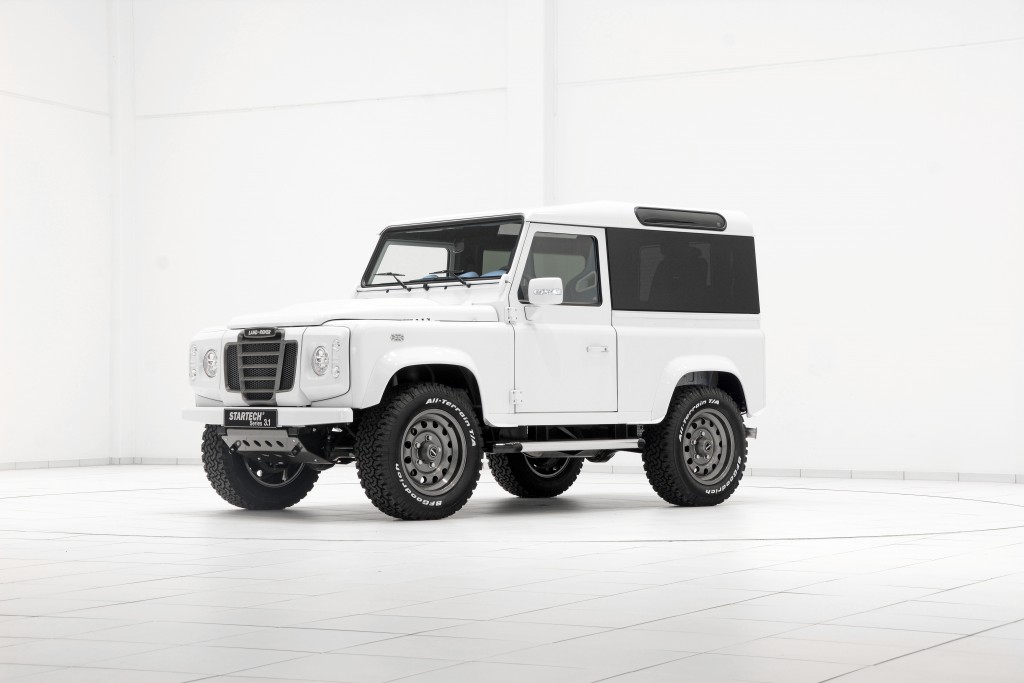 Now that the classic Land Rover Defender is in its last year of manufacturing, owners may want to further enhance their Land Rovers, giving what will soon be a modern day relic that extra edge. STARTECH modifies vehicles according to individual client specifications. The car refinement company provides products for Land Rover, Range Rover, and Jaguar models.
STARTECH can do everything from customizing your paint job to a complete interior overhaul. Their upholstery shop has fine leathers, yarns, and Alcantara. For the Defender, the company stocks front grilles, front and side air intakes, leather steering wheels, and customized wheel sets. The company is also well-known for implementing a classic yachting design using carbon fiber elements and sporty aluminum components. Multimedia equipment can also turn your car into a movable office or concert hall, depending on your preferences.
STARTECH merchandise is available all over the world. See the gallery below for images of how a Defender can be modified. For more details, head over to the STARTECH website.