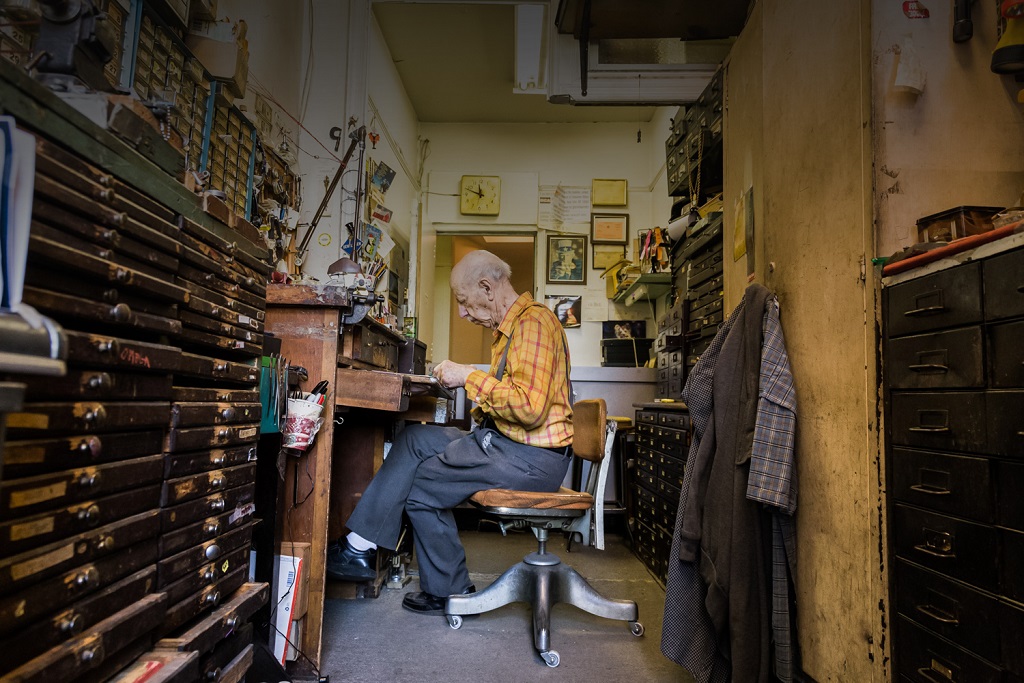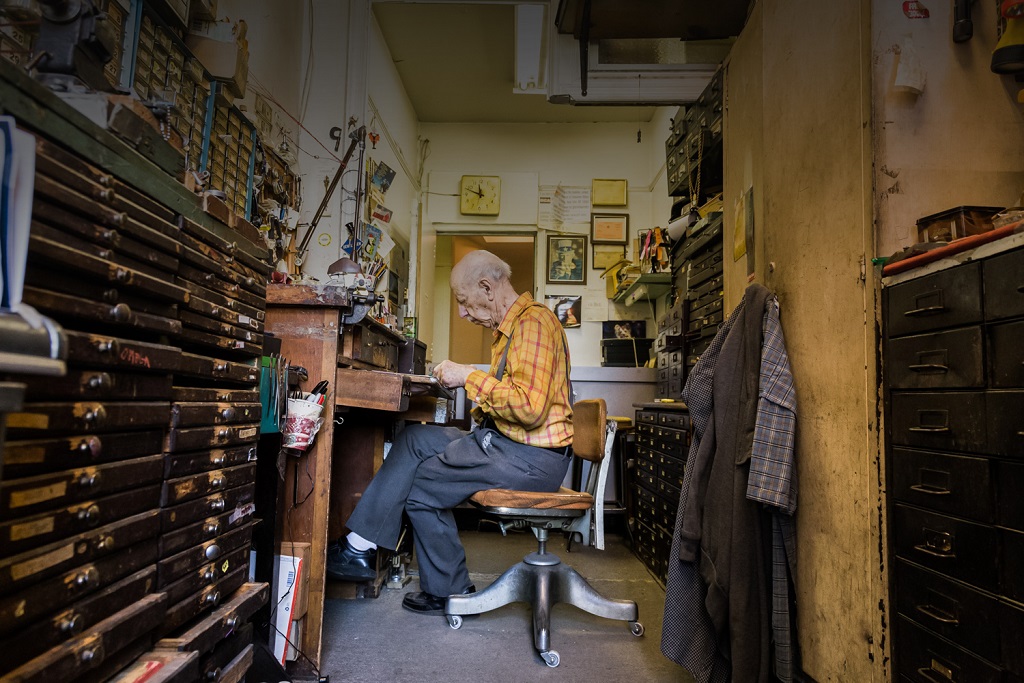 Last week we saw how 327-year-old textile mill Hosoo is still going in Japan. Closer to home, a native New Yorker is still going strong after 60 years in the watch repair trade.
89-year old Al works in downtown Manhattan. Al learned to fix watches when he was a teenager attending the Brooklyn High School for Specialty Trades. He started his career working at a watch shop after school, then co-founded a shop in lower Manhattan with a friend.
Al's repair shop, called the Maddox Watch Company, has been based in a small room in a five-story building at the corner of Beekman Street and Theatre Alley for the last 20 years. The cramped room has walls lined with closets, filing cabinets, shelves, and watches. Al's desk is covered with countless watches and repair tools. He fixes around three watches every hour and 20 in a day. On the wall, Al displays the first three $1 bills he ever made in the shop.
Al's clients have included William O'Dwyer (New York's 100th mayor), and Eli Wallach (Oscar-winning actor that played in The Magnificent Seven, The Godfather III, and The Good, the Bad and the Ugly). Al also has his own collection of watches, including a favorite Vacheron Constantin valued over $20,000 that belonged to piano player Waldorf Astoria.
Al will have to leave his shop soon as a New York developer has purchased the building with plans of turning it into a 20-story condominium. Although he will be leaving his existing premises, he has no plans to retire. Al says: '[I] like my work, I enjoy my work. I'll continue doing it as long as I can.'
Read the full story on Mashable.