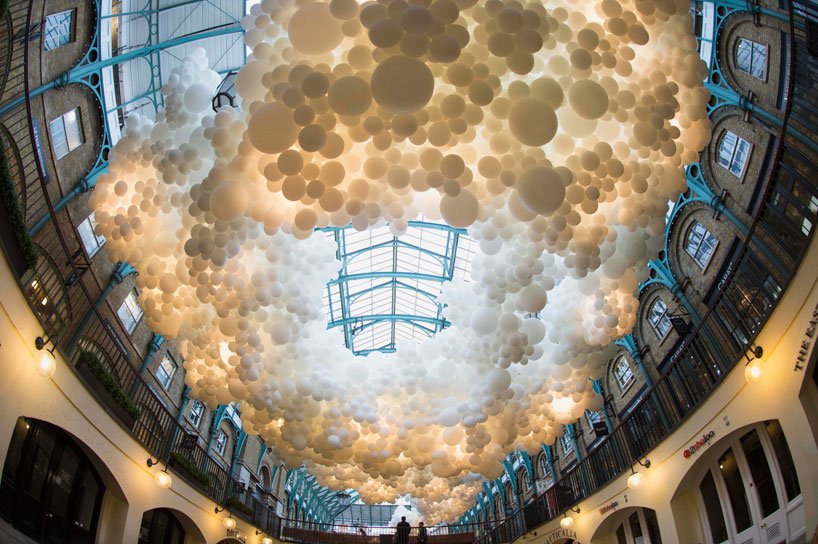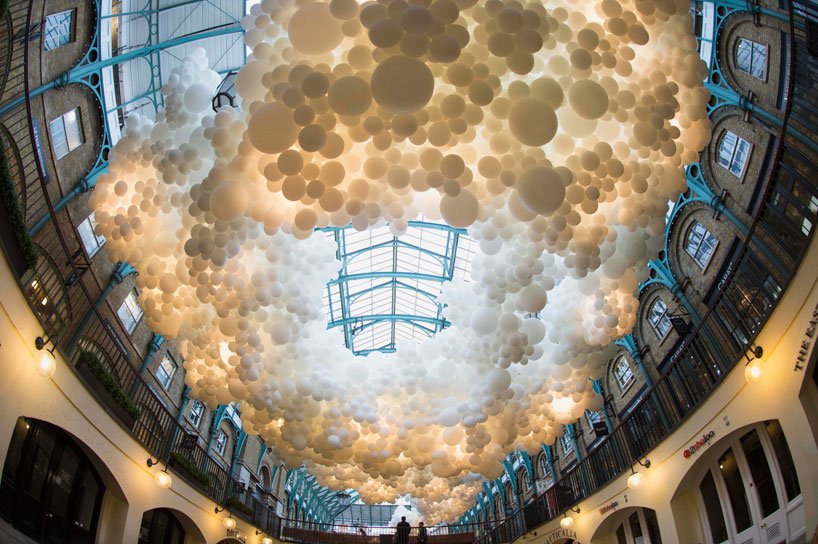 Charles Pétillon has filled London's historical Covent Garden market with a cloud made up of 100,000 balloons. The 'Heartbeat' installation is Pétillon's first public artwork. It includes soft pulses of white light representing the area's lively history. The French artist's display was launched ahead of the London Design Festival.
Pétillon comments: 'The balloon invasions I create are metaphors, their goal is to change the way in which we see the things we live alongside each day without really noticing them. With Heartbeat I want to represent the market building as the beating heart of the area – connecting its past with the present day to re-examine its role at the heart of London's life.'
The installation stretches 177 feet beneath the ceiling of the South Hall and will be on display until the 27th of September. See the photos and video below for details.