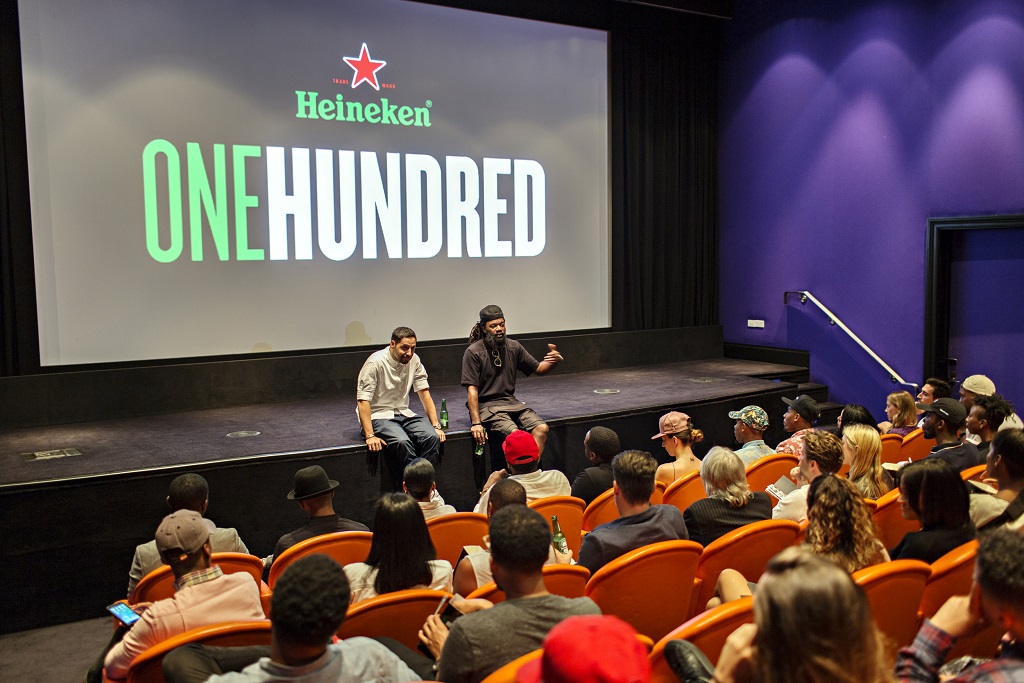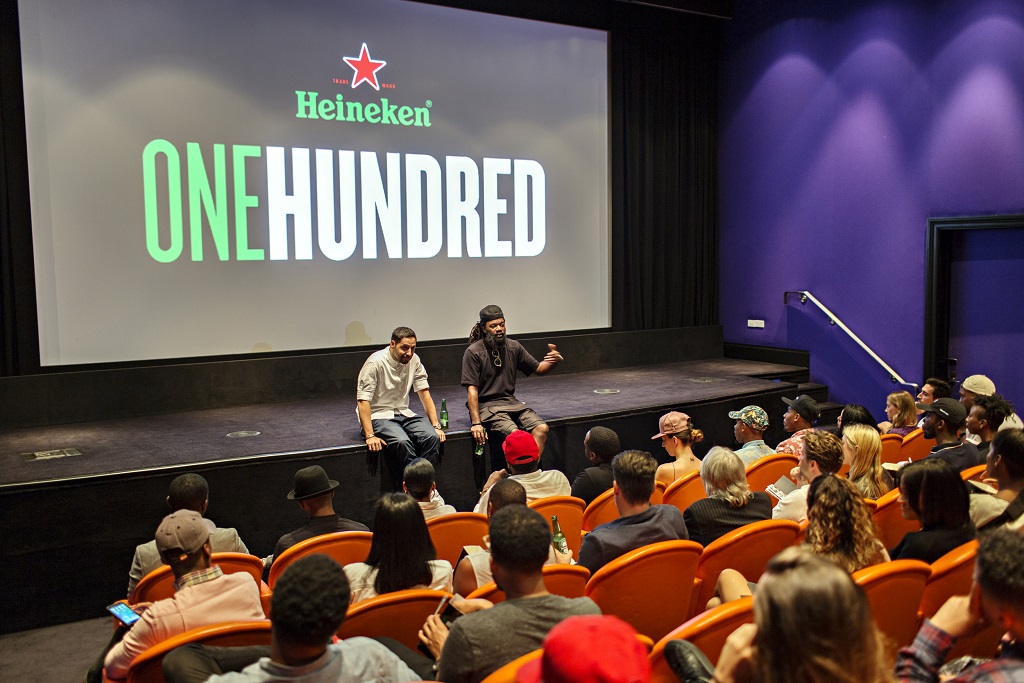 Heineken kicked off the New York leg of their #Heineken100 initiative last night with a one-night-only screening of a documentary on the city at the Crosby Street Hotel. The screening was hosted by KITH founder Ronnie Fieg and was attended by invited guests who shared in the celebration of the sixth year of the program in honor of Heineken's most influential consumers.
Guests enjoyed some popcorn and drinks while the documentary aired. Attendees were also given the first-ever #Heineken100 City Guide put together by the program's five collaborators in partnership with HighsNobiety. The screening precedes the anticipated launch of the #Heineken100 retail partners' custom men's fashion and homeware range that will be seeded to 100 of Heineken's hyper-influential consumers.
For more info, keep an eye on the #Heineken100 hashtag.