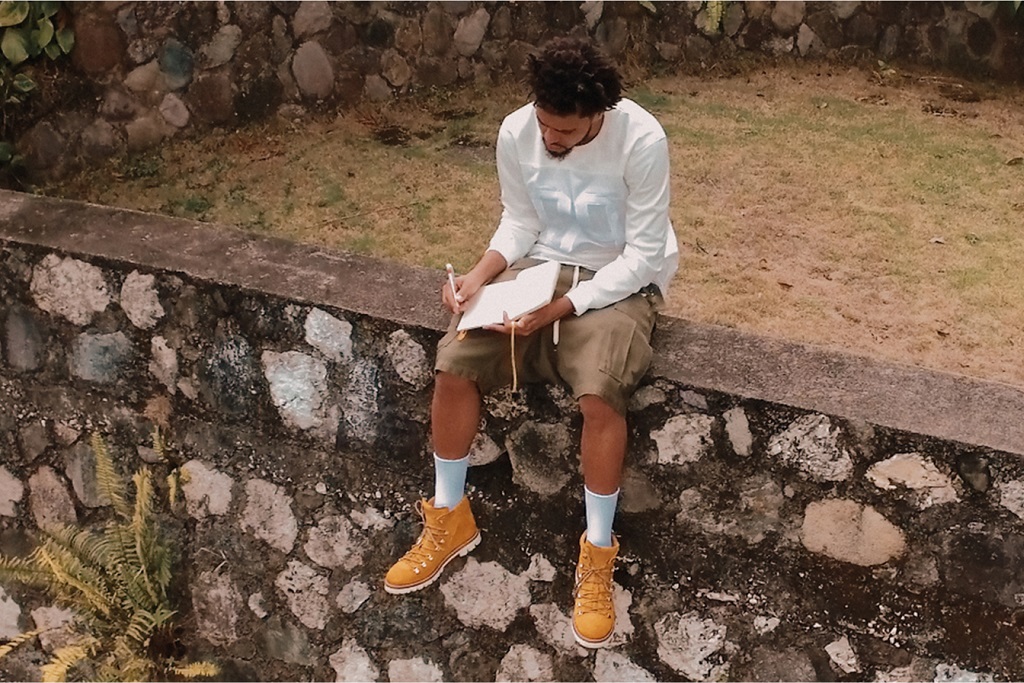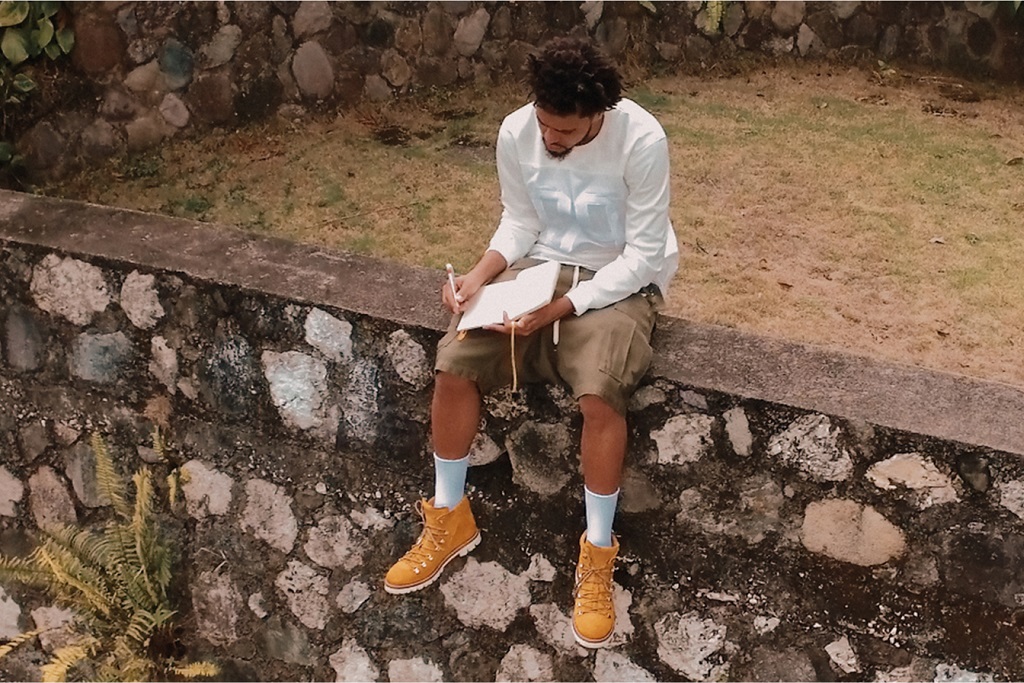 Following his collaboration with Bally on the 'JC Hiker' boot collection, musician J. Cole stars in the brand's short film entitled 'Off The Grid'. The name appears a perfect fit when the video starts, showing J. Cole sporting the boots and a backpack on a visit to Jamaica.
The video features some of the island's most beautiful jungles and landscapes. J. Cole uses the trip as a way to pay tribute to the hometown of Bob Marley and Bally's ties to hip-hop music. 'While I was visiting the Bally office in London, I noticed a black-and-white picture of Bob Marley wearing a pair of Bally boots,' says Cole. 'I was impressed with the heritage of the company and how many people and places they've touched that I had no clue about.'
Watch the short film below. You can grab your own pair of 'JC Hiker' boots on the Bally website.