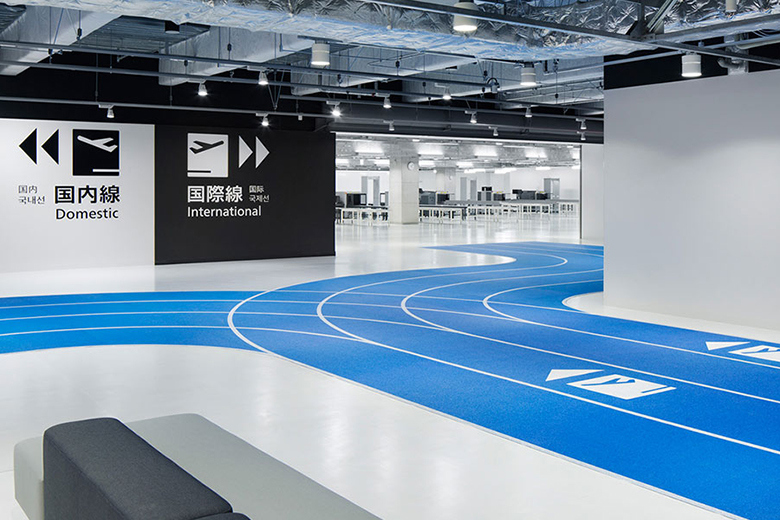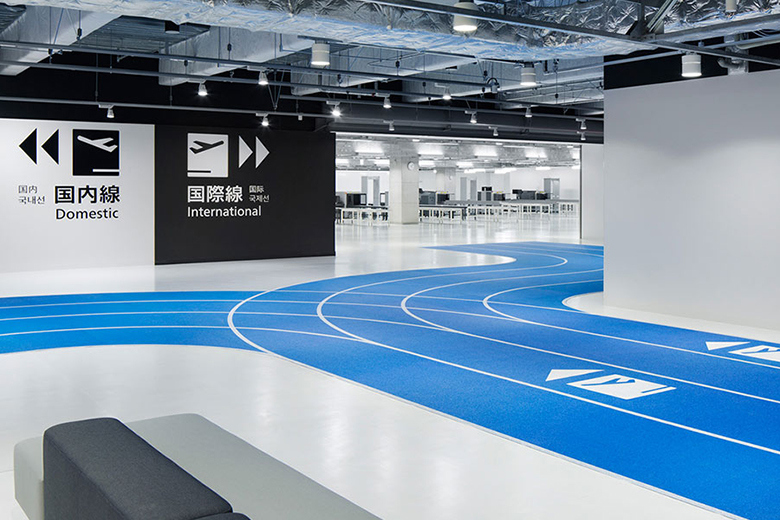 The Japanese are known for their chic minimalism and the new Terminal 3 of Narita Airport is an example of this. Designed by architecture firm Nikken Sekkei, the new terminal incorporates a playful track-and-field theme, a reminder of the upcoming 2020 Olympic Games to be held in Tokyo.
Brightly colored tracks guide travelers to different parts of the building, along with large mural and electronic signage. The design was implemented as a cost-saving measure and was made within a budget of only half of the normal cost to re-do a terminal. The ceilings were left unfinished, adding to cost-effectiveness and leaving the building with an industrial gym-like atmosphere. The space also features custom furniture by MUJI.
Because the paths are marked out so clearly, the developers boast that it is impossible to get lost in the new terminal, saving passengers time and energy. Check it out in the gallery below.