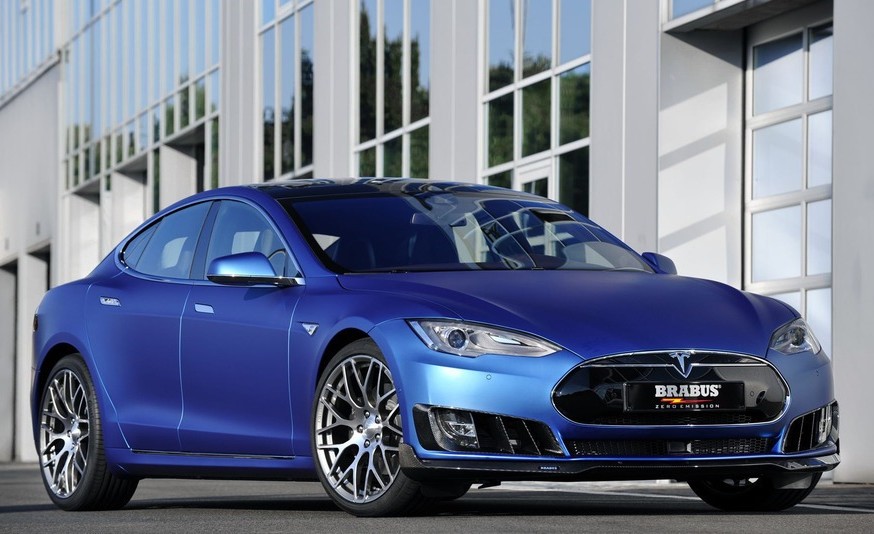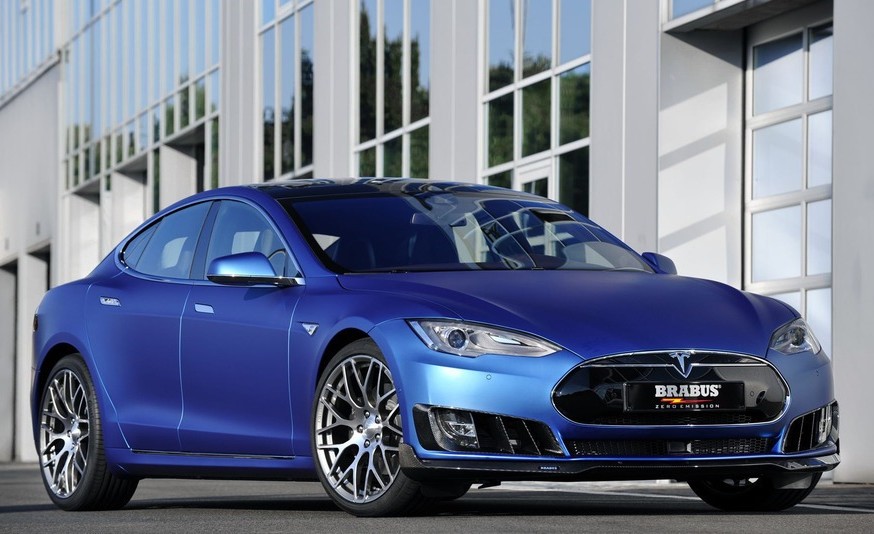 Earlier we wrote about how expert car tuners BRABUS reworked the Mercedes-AMG GT S to push it into the 200mph club. Now, they've turned their sights on electric vehicles, creating their EV-tuning arm, Brabus Zero Emissions (BZE) and reworking the powerful Tesla P85D.
Knowing that even they could do little to improve on the P85D's out-of-the-factory 772 HP's, they instead turned their attention to improving the aesthetics. The BZE's P85D now sports a matte laser blue finish, plus a set of its 21-inch "Platinum Edition" wheels. Up front, BRABUS slapped on a couple of carbon air intake extenders (adding more air flow to the radiators), plus a lift-reducing carbon spoiler lip below the front fascia. Down back, BZE added a rear diffuser to reduce air deflection and give the otherwise round-ish rear an edgy race car flair.
BRABUS also worked their magic on the P85D's interior, adding the sorely-missing center console complete with warming/cooling cup holders and a wireless smartphone charger. Seating services were also improved with leather and Alcantara coverings. All-in-all, the work brings a whole new meaning to 'Ludicrous.'
What do you think of the BRABUS Tesla Model S? Sound off in the comments section below.