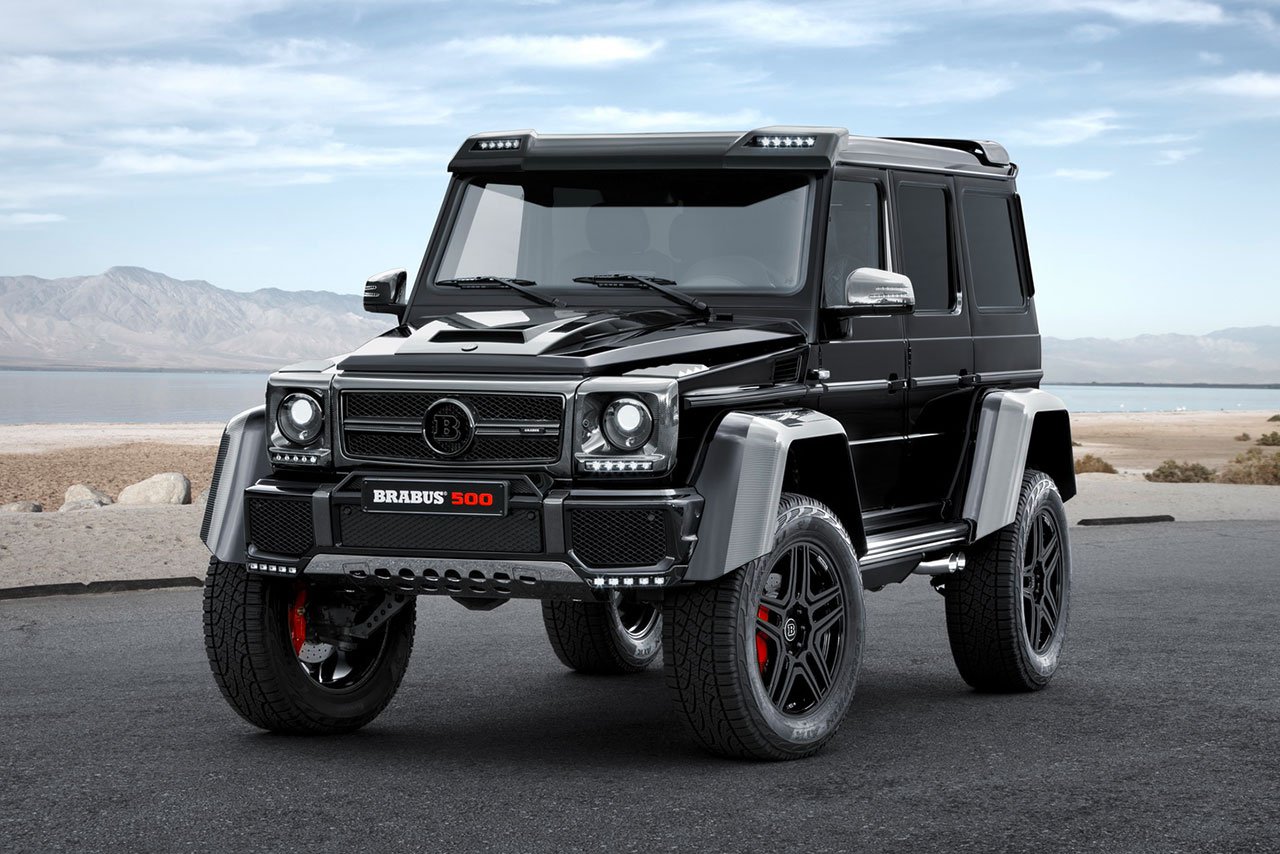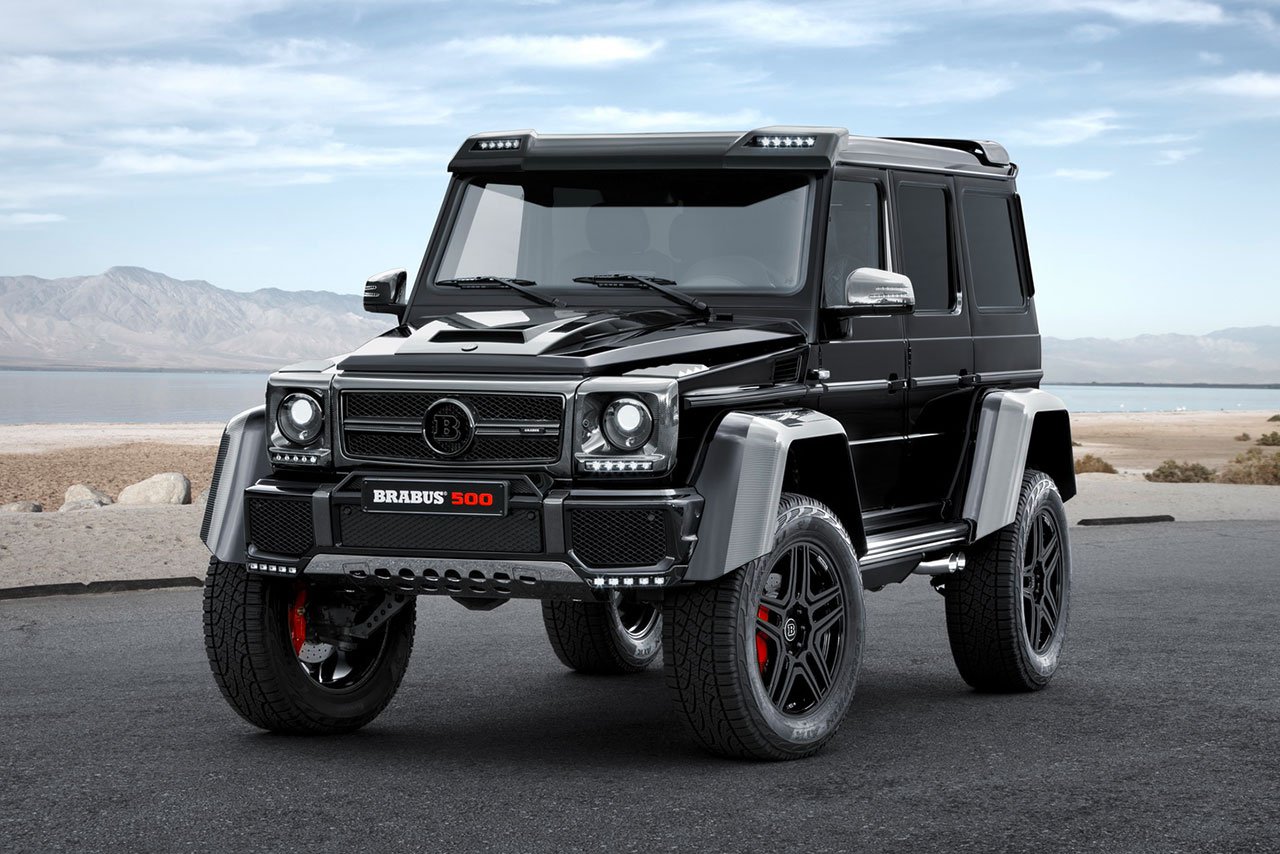 Earlier we reported that German tuning experts BRABUS revealed a souped-up Mercedes-AMG GT S, with an ECU tweak that drove it right into the 200mph club. Today, it seems BRABUS is at it again, this time with the Mercedes-Benz G500 4×4² off-roader.
As perhaps to be expected from BRABUS, the meatiest upgrades came under the hood. A BRABUS B40 performance kit adds an extra 78 HP to its 4.0-litre twin-turbocharged V8 engine, bringing it up to 493 horses, plus an additional 73 foot-pounds of torque. That lets the G500 go from 0-60mph in 6.9 seconds – impressive for an off-roader.
Exterior upgrades include new front bumper panels, LED foglights, a new radiator grill, BRABUS xenon headlights, a mirror-polished underride guard, and a quilted leather interior. Pricing for the Mercedes-Benz G500 4×4² by BRABUS will be officially announced at the 66th IAA in Frankfurt.