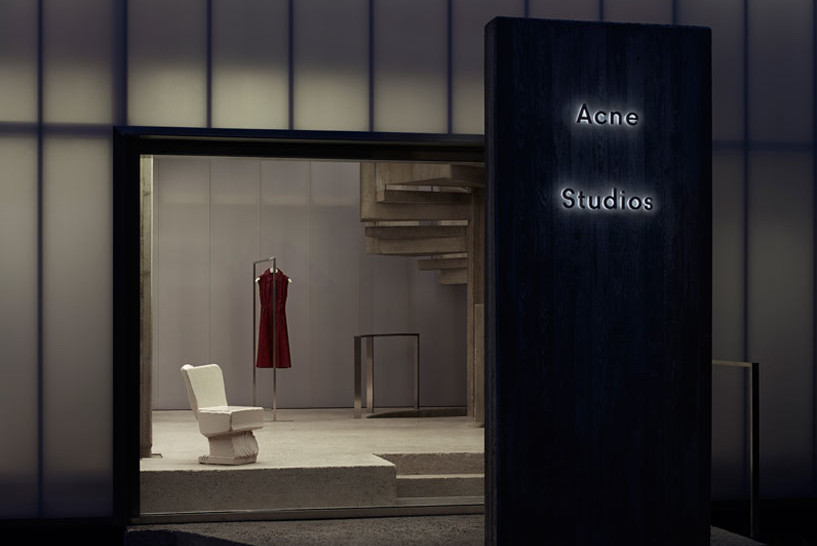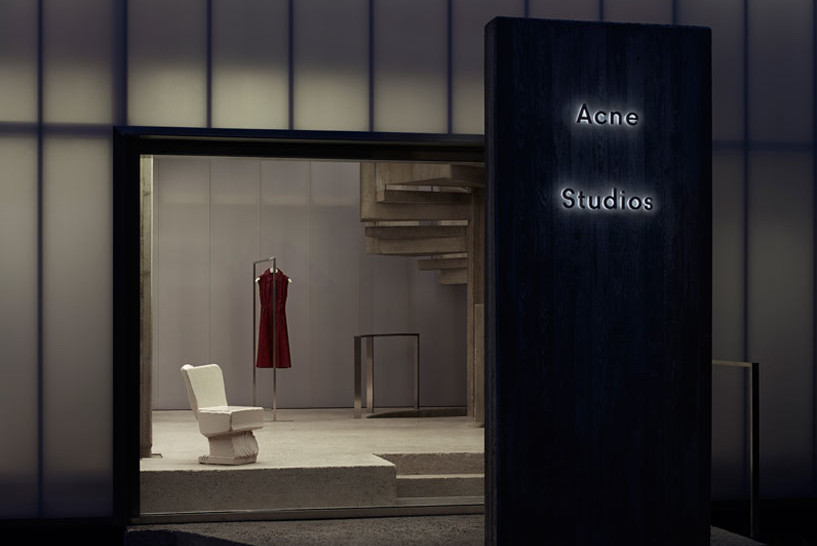 Stockholm-based fashion house Acne Studios has opened their Korean flagship store at the heart of Cheongdam District in Seoul. The shop is designed by British architect Sophie Hicks, who translated the brand's refined feel into the structure.
Acne Studios Seoul's exterior is clad with translucent polycarbonate panels, creating a ghostly lightbox effect that reveals little of the shop's interiors, save for the opening at the entrance. The shop's interior provides a contrast – spread over two floors, the open plan is framed by four pairs of columns and exposed concrete surfaces.
Acne Studios Seoul features ready-to-wear clothing for both men and women displayed against reflective and rough timber surfaces. To maintain the clean, minimalist look, the interior is devoid of any wires, ducts, and mechanical equipment, all of which is located on the roof. See the photos below.