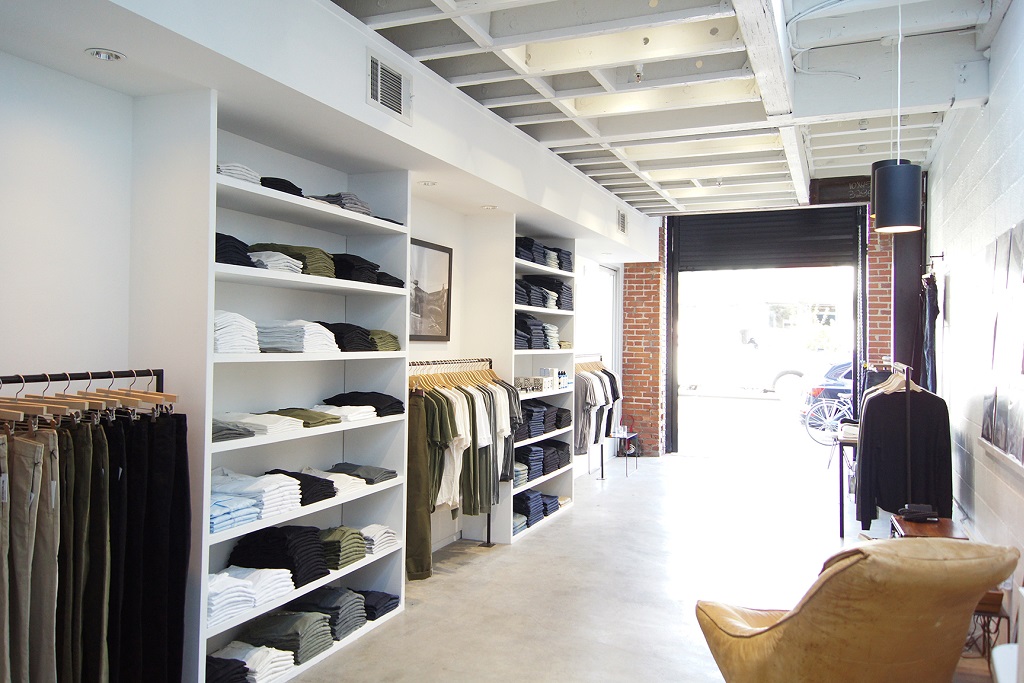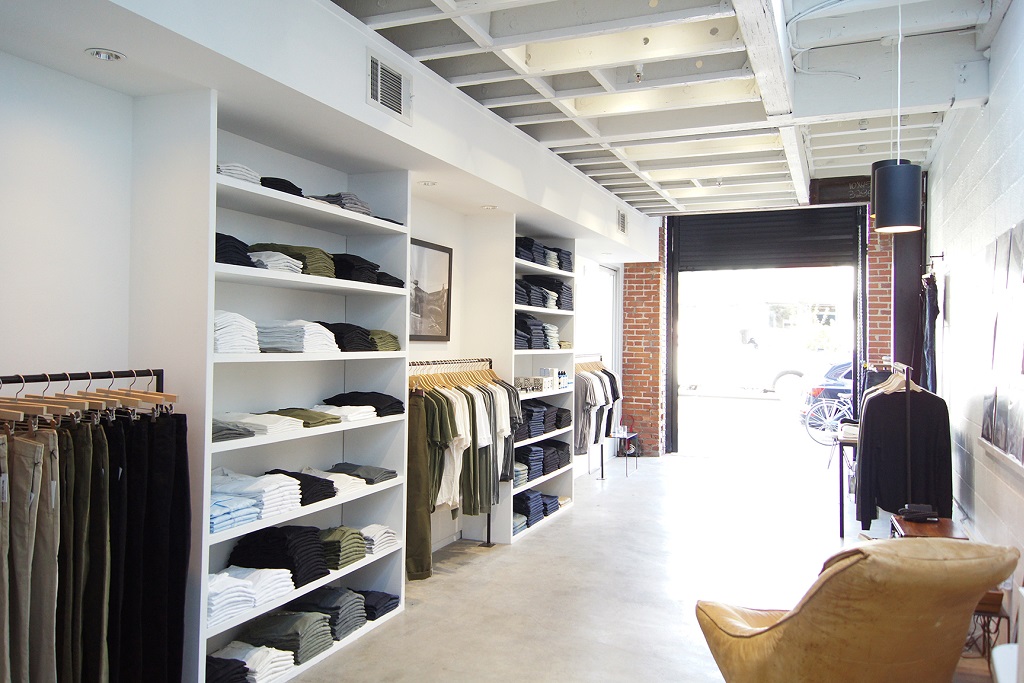 Buck Mason has opened the doors to its new brick and mortar location off Abbot Kinney in Venice, California. The brand was founded in Venice Beach so the location is a perfect spot that reflects the brand's roots. They're known for having really clean basics that are just wearable. The lineup includes henleys and classic tees to well-designed shirting and denim.
The 700 square-foot store was designed by Buck Mason co-founders Sasha Koehn and Erik Schnakenberg, who did the renovation together with their fathers and brothers. 'We wanted the space to feel like an extension of our online store,' comments Koehn. 'Like our webstore, IRL.' Up until this point the company has been based primarily online, but the founders decided that it was time to give consumers a location where they could browse, feel, and try on their clothes.
Buck Mason's located at 1638 Abbot Kinney Blvd. Its doors are now open on Mondays to Saturdays from 11:00 am to 08:00 pm and on Sundays from noon until 07:00 pm. If you're planning a trip to Venice Beach, be sure to hop over and take a look. For now, check out the store in the gallery below.