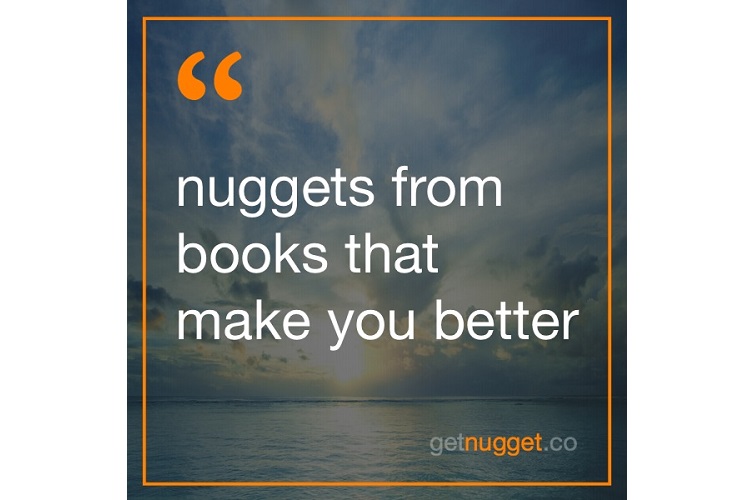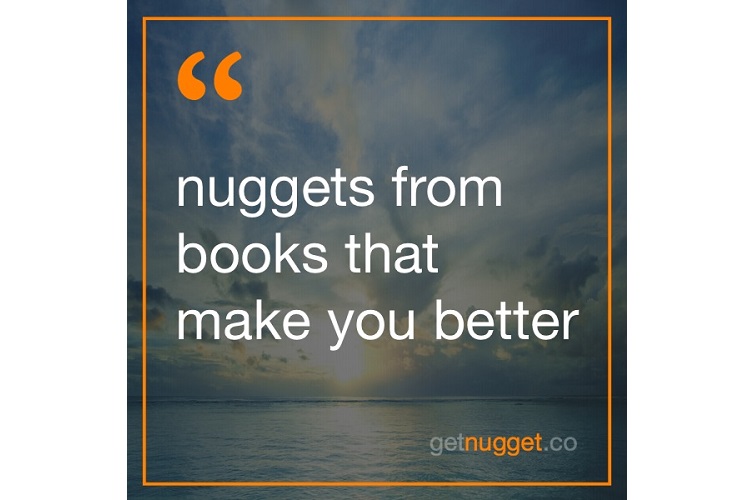 nugget was designed to allow busy professionals and business people to take lessons out of insightful books that they may not have the time to read, so that they can start applying the new knowledge in their lives. nugget is like a curated bookstore, allowing you to skim through the best 'nuggets' of a book, before deciding to buy it, helping you discern which books are worthy of reading. You can search for books or select the Random Mode, which will display nuggets from different books in a random order. If you like a book, the app will direct you to Amazon where you can order it in a physical or digital format.
You can swipe through quotes taken from some of the best books in personal development, business, and economics. All it takes is a few seconds to read a quote and share it if you like it. The app is visual, stimulating the brain to remember newly acquired information so even if you decide not to read a book in full, you will gain insights quickly that you might not have otherwise.
Download the app on the App Store or Google Play.