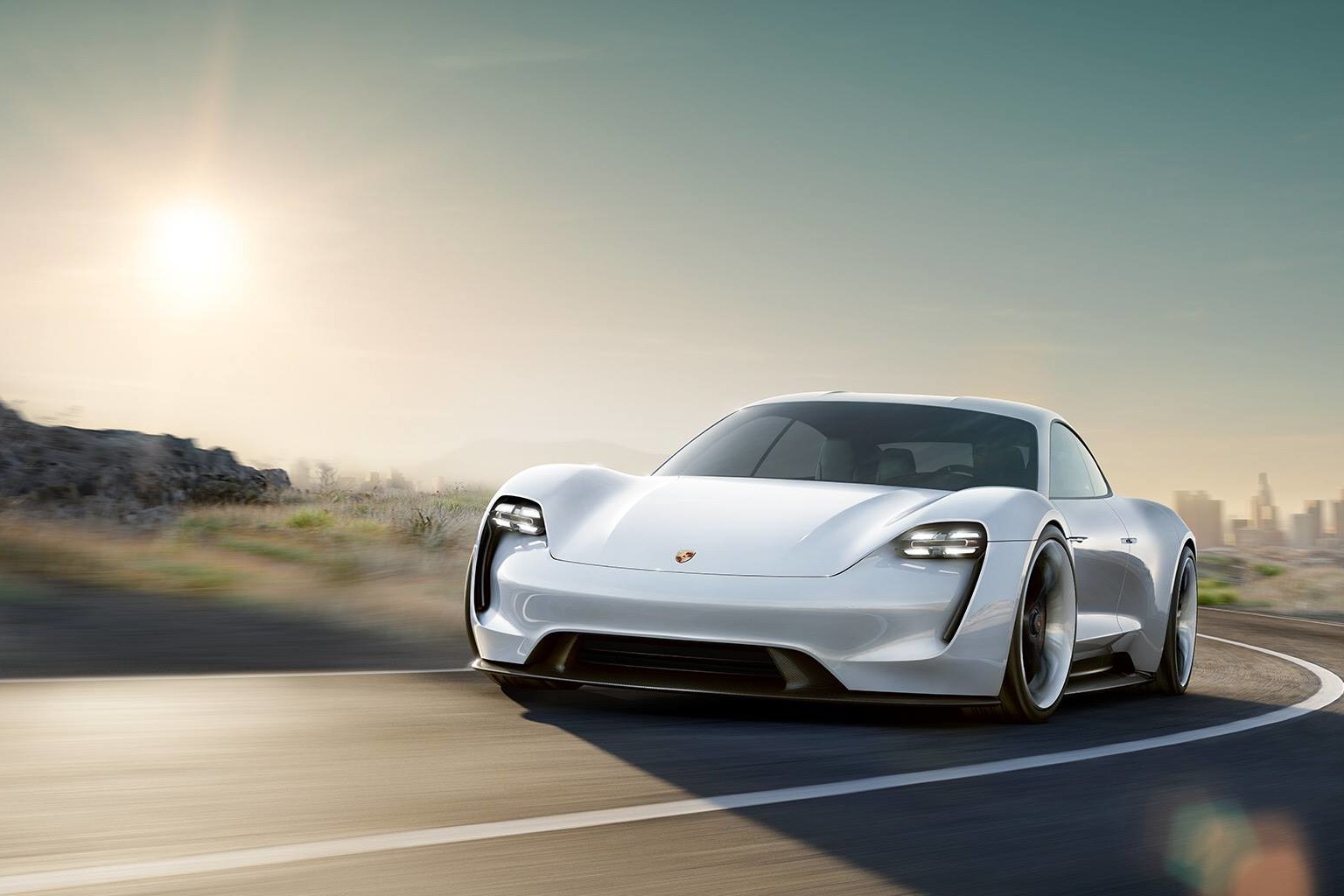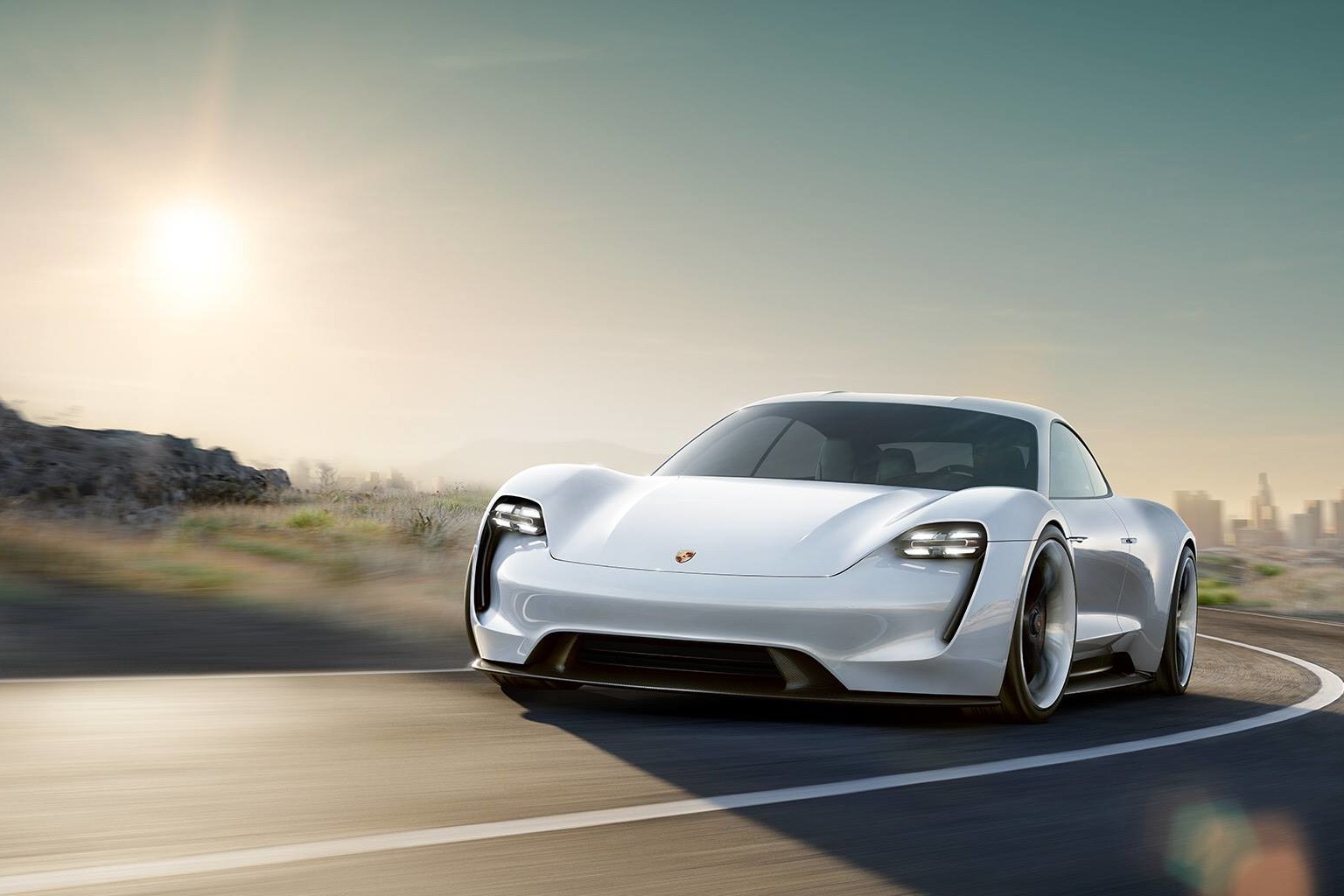 We've just been treated to the first look at the Porsche Mission E concept, and from the looks of things, it's a thinly-veiled shot directed at Tesla – at the Frankfurt Motor Show, no less. The Mission E's 590 HP isn't the most powerful (The Tesla Model S has a 762-HP variant), and its "under 3.5 seconds" 0-60mph score isn't the fastest (A Ludicrous Tesla S can hit 0-60 in 2.8 seconds), but its 310.7 miles of range outclasses any Tesla model we've seen so far.
The Porsche Mission E is powered by two permanent magnet synchronous motors, similar to the setup in the Porsche 919 Hybrid LMP1 racecar. Both devices can accelerate (from 0 to 124mph in less than 12 seconds) and recover braking energy.
Another selling point is the Mission E's charging time. It uses an 800-volt system that can reportedly charge the car to 80% (That's 249 miles of range) in 15 minutes. That is, of course, if you can source that much energy in that little time. The Mission E can also use a traditional 400v charger.
Get a closer look at the Porsche Mission E concept in the video below.
[embedvideo id="HdYg2EPMKiI" website="youtube"]