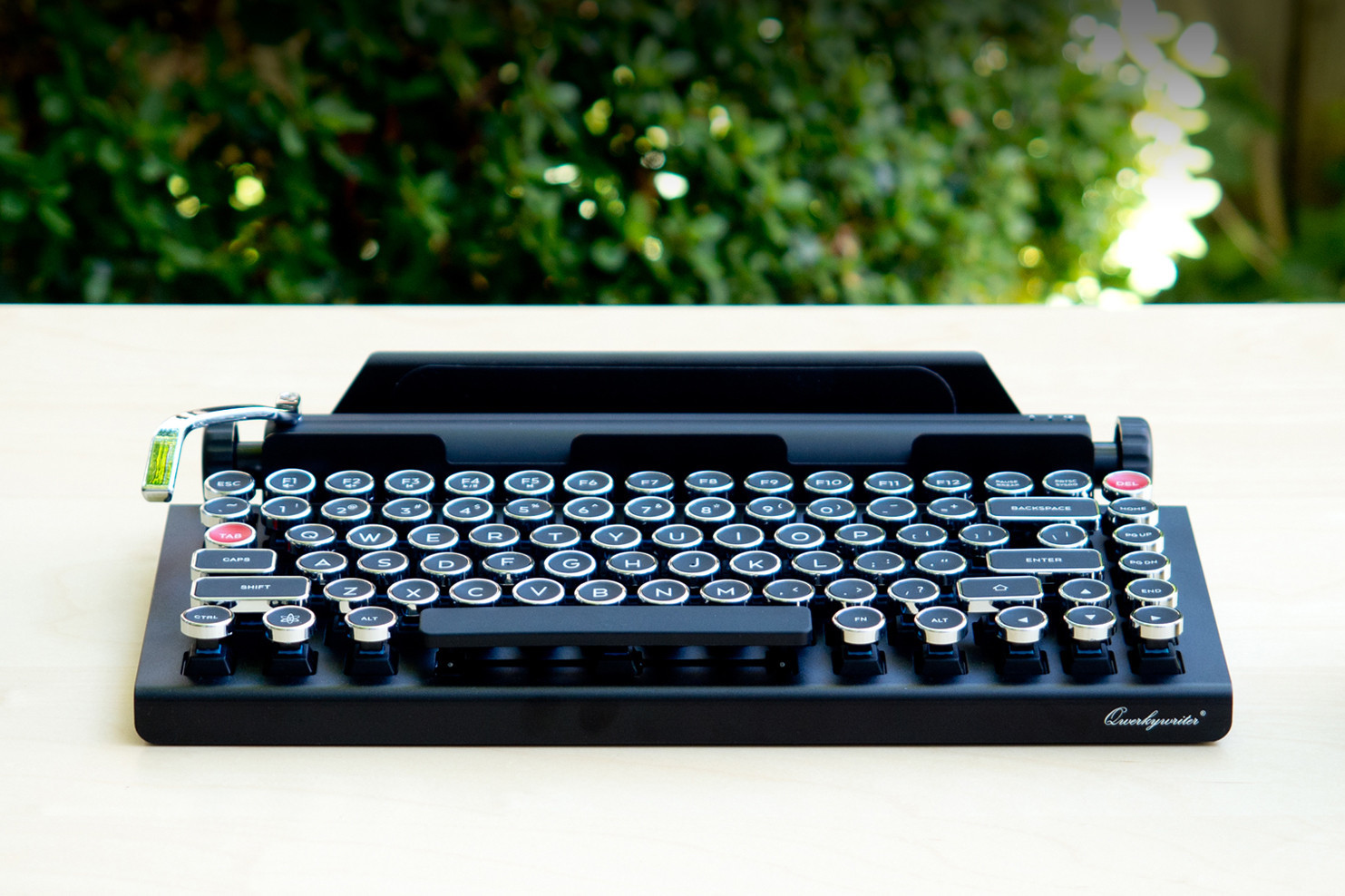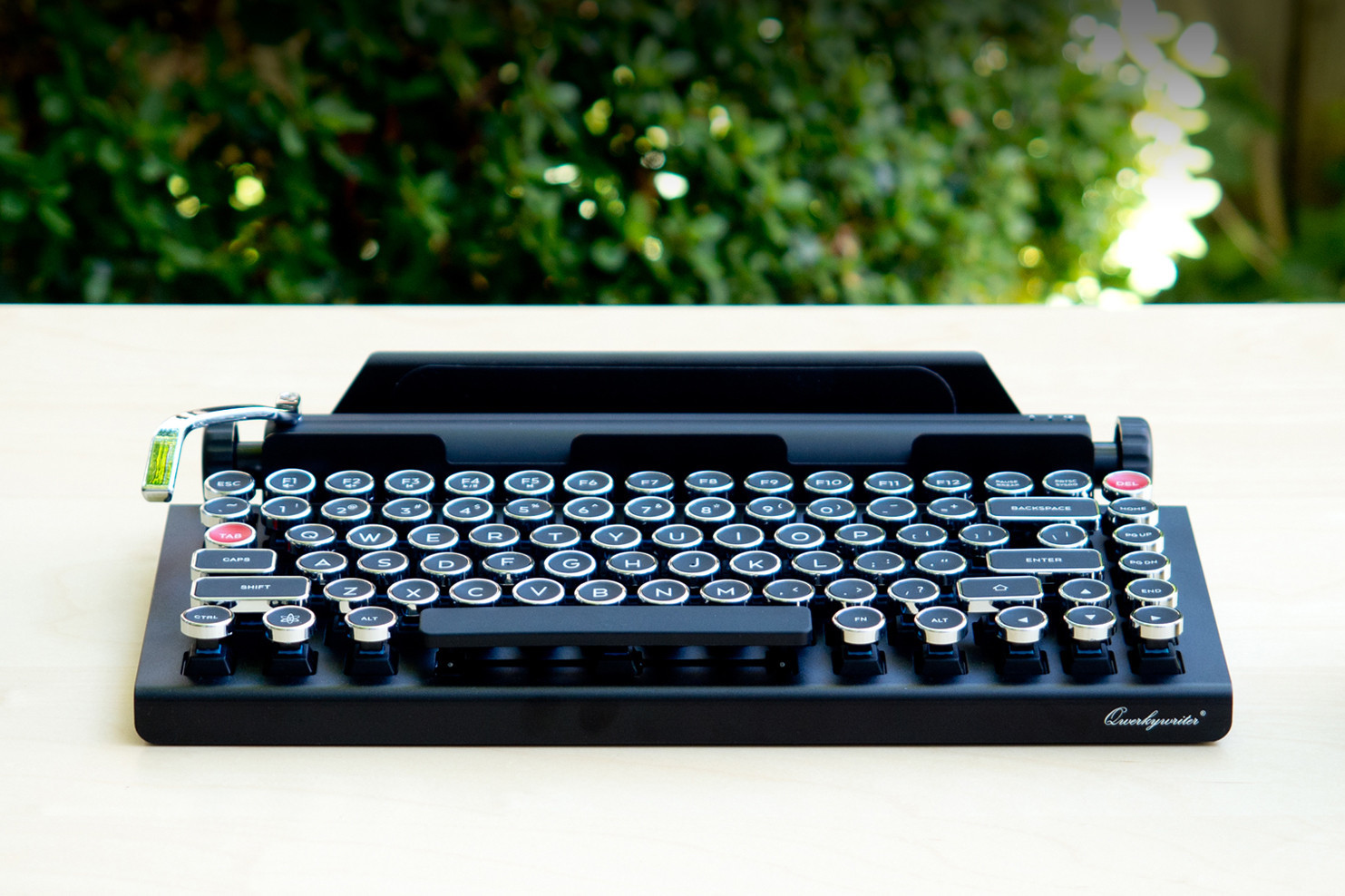 If you think touchscreens have taken the fun out of typing, you're not alone. The folks at Qwerkytoys has just released their first product, Qwerkywriter, a wireless keyboard that brings back the nostalgic, satisfying feel of an old-style typewriter to your modern devices.
Qwerkywriter accommodates iPhones, iPads, iMacs, Android tablet devices, Macbooks, Windows Tablets, and more. Its built-in stand can accommodate tablet devices up to 10 inches wide and ½ inch thick. But the product's real beauty is in its industrial-strength mechanical switches, vintage-inspired ergonomic key caps, and a functional, programmable return bar.
The Qwerkywriter is only $329 and is available for shipping worldwide (shipping costs apply). Learn more about it, and order yours, here.