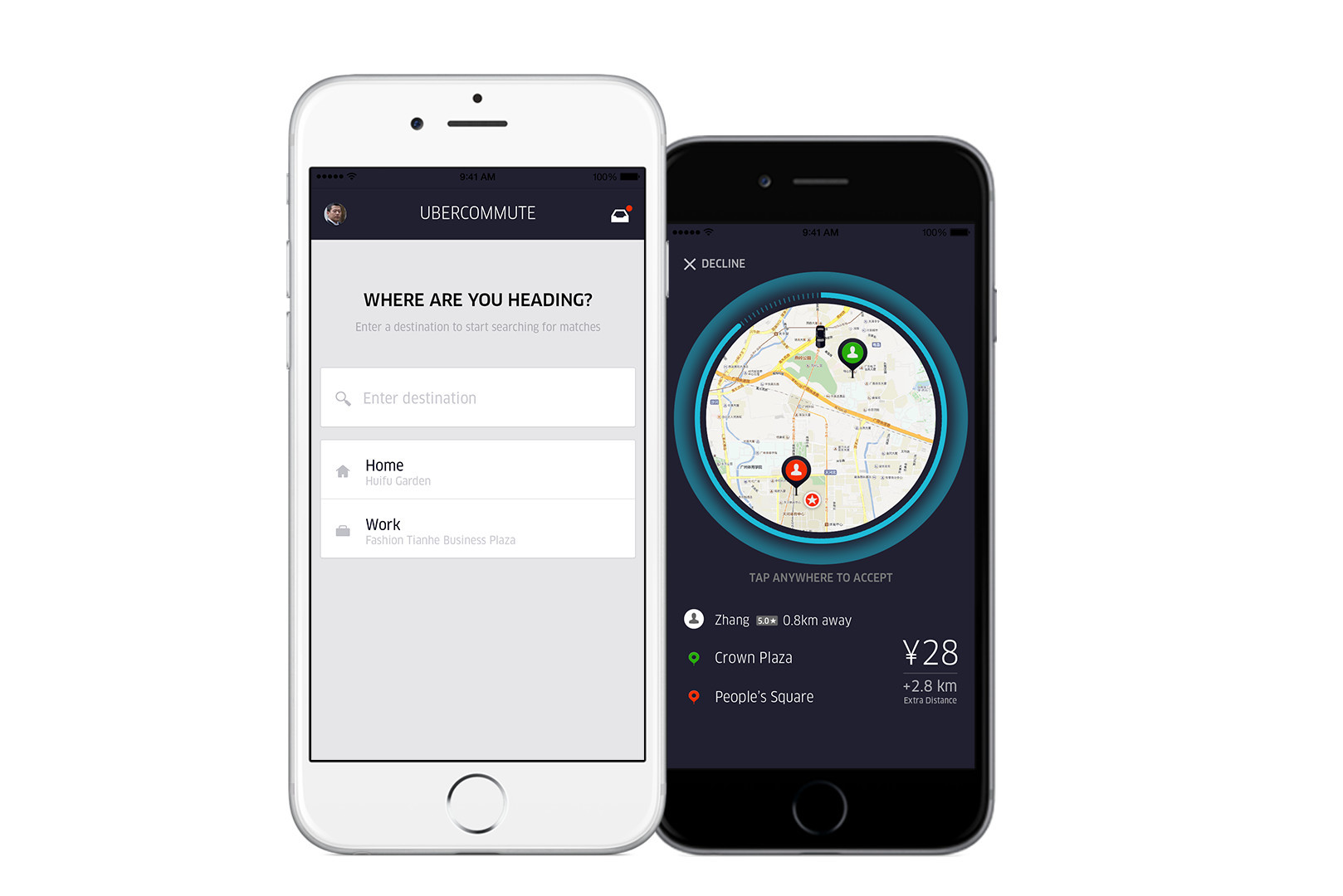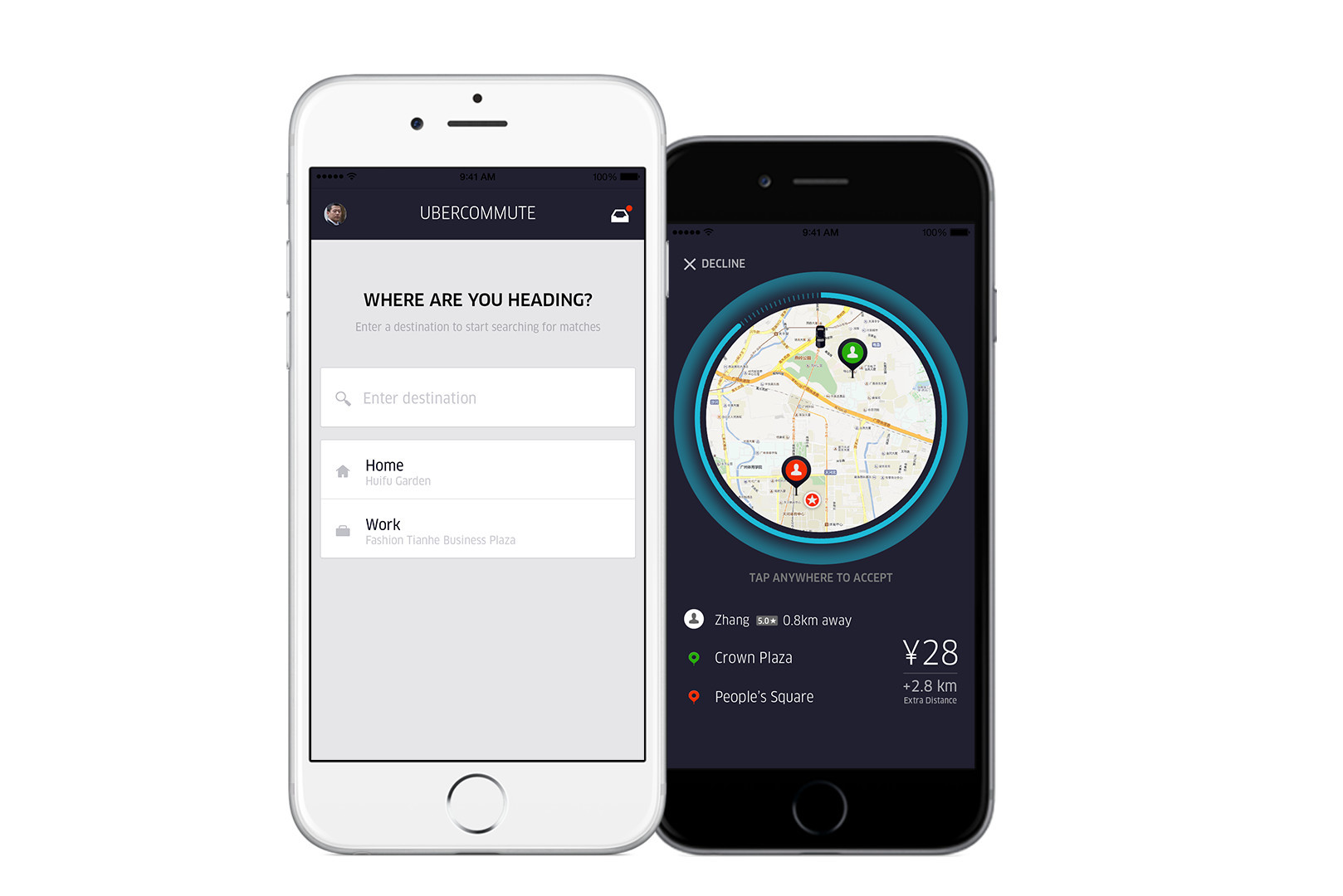 Just a few days ago, Uber released uberCOMMUTE, a new product for drivers who commute longer distances to and from work, and would like to share the cost of the trip with other commuters. Basically, it's carpooling on demand.
Uber launched uberCOMMUTE in Chengdu, China, the first time it launched a global product outside the U.S. Their reasoning was simple: There was a tremendous need for Chinese drivers and riders to go to and from work reliably and affordably. If the launch goes well, uberCOMMUTE will roll out to other cities in the world.
For riders, uberCOMMUTE is just like regular Uber – they just select People's Uber+ (the Chinese UberPOOL service), input their destination, and get matched with a driver going that way. This definitely sounds like a great way to get a ride AND cut down on emissions and congestion, but time will tell. See the official press release here.