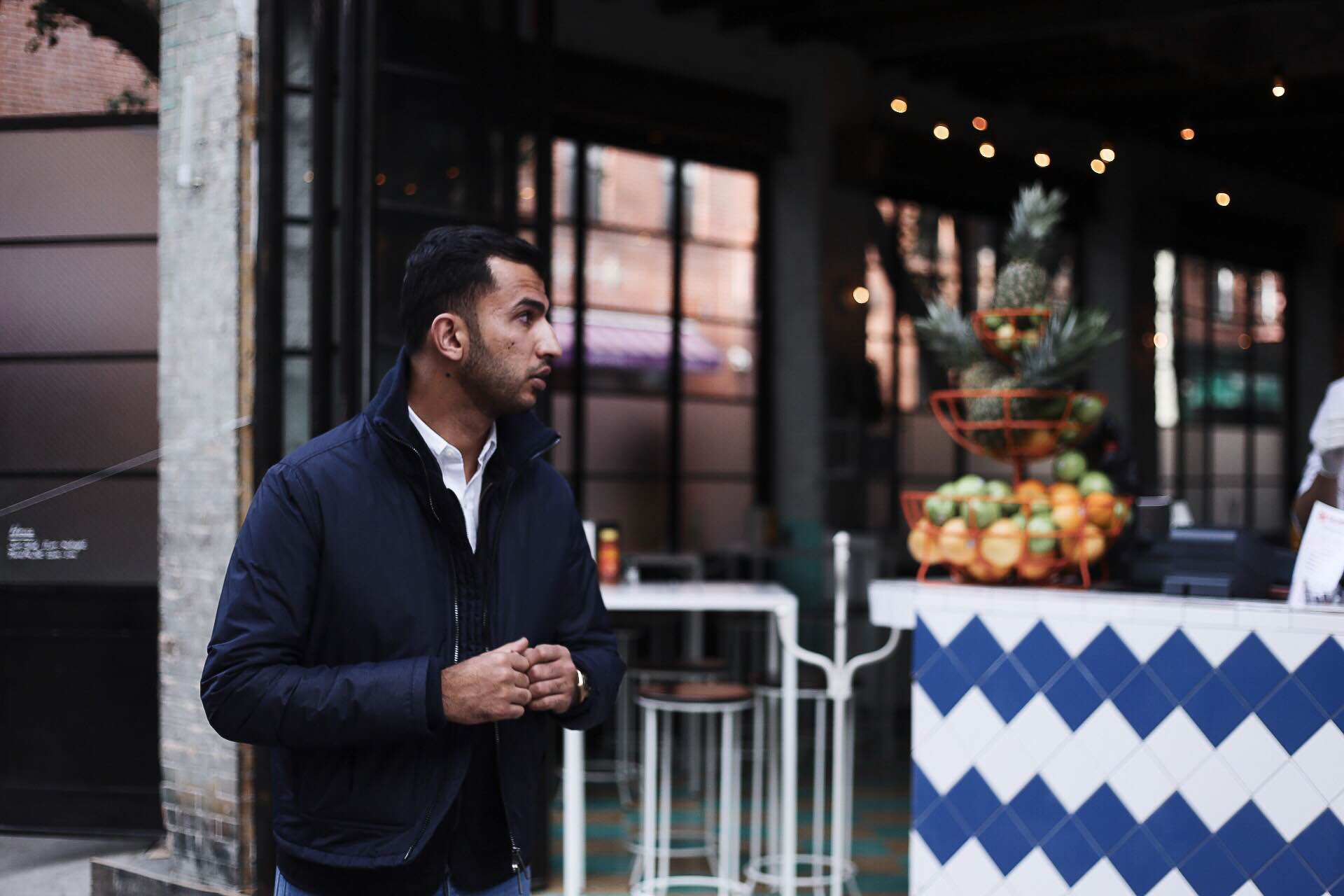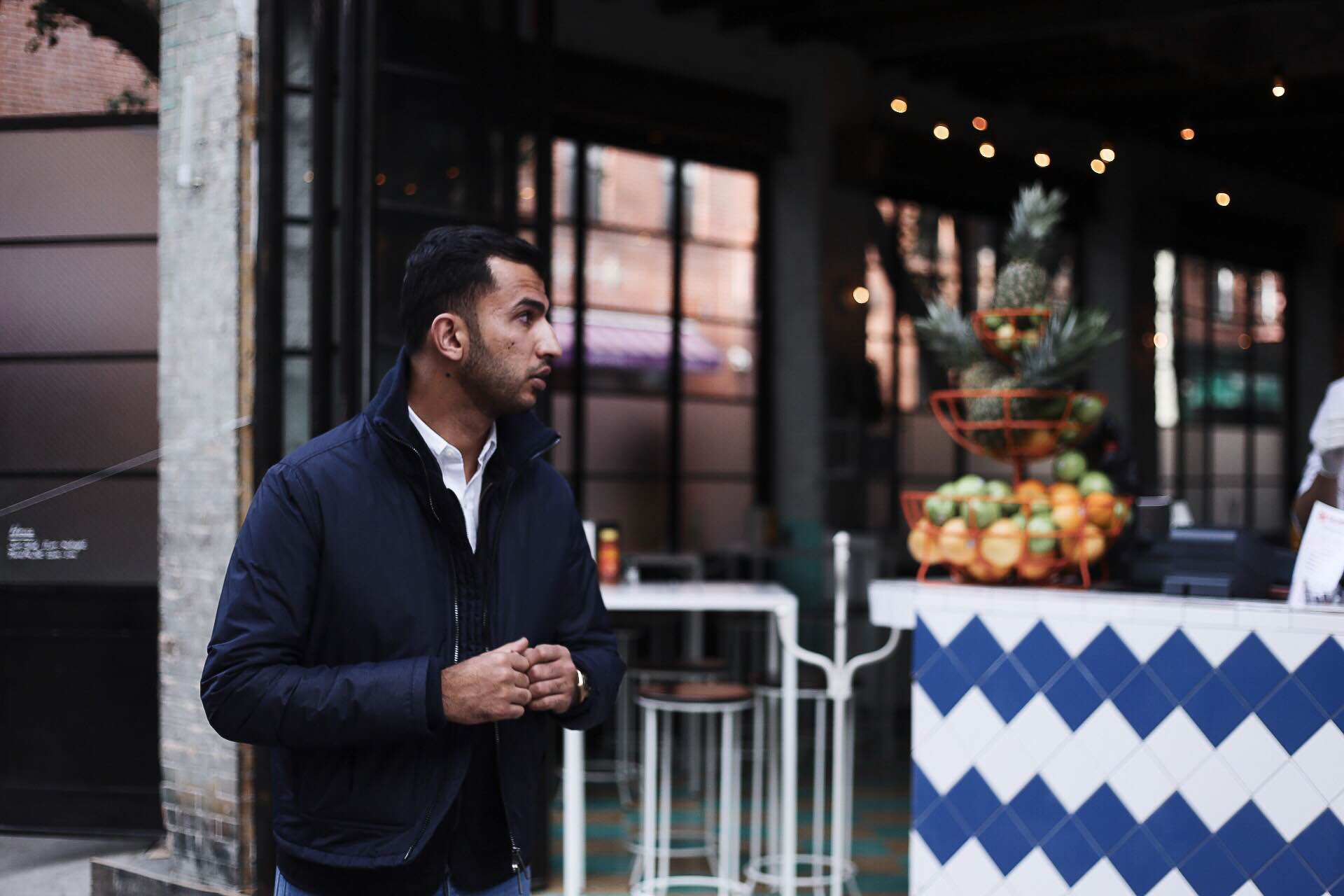 Presented by Armani Exchange
My friends always ask me, "So, what do you do when you travel?" Well, for one, I have a ton of meetings. And the unwritten dress code for each usually varies a ton. This is where being overdressed is better than going too casual. Striking the right balance isn't easy but you want your personality to shine without coming off like you're trying too hard. Be comfortable and confident with the style you're going for. Do your homework, too. You should know the office culture of a company or client before visiting. What I've seen is a pretty gradual shift in office dress codes that's focused on dressing "smart" versus being forced to wear slacks and a button down.
As is the case with all layered looks, try to ensure that the outfit's wearable even if you go to a place where you have to get down to your first layer. That's where a crisp, white button down really comes in handy. It's like the perfect fixer when you're running late and don't have time to hunt through your gear. It works with everything so you can toss a sweater or vest (or both) over before picking a jacket. Don't have a bomber jacket in your arsenal? This season's the time to do it. It's a timeless, staple item that you can wear over casual and semi-casual attire. Something about navy pieces that I'm borderline addicted to and it's probably because of the color's versatility and wearability with a wider range of contrasting finishes. Travel with two to three pairs of shoes that can be worn in varying situations. I'm really loving Chelsea boots these days as I can wear them with just about anything.
Nylon Bomber Jacket: Armani Exchange
Blackwatch Vest: Atif's Own
White Button Down Shirt: Atif's Own
Jeans: Atif's Own
Chelsea Boots: Atif's Own