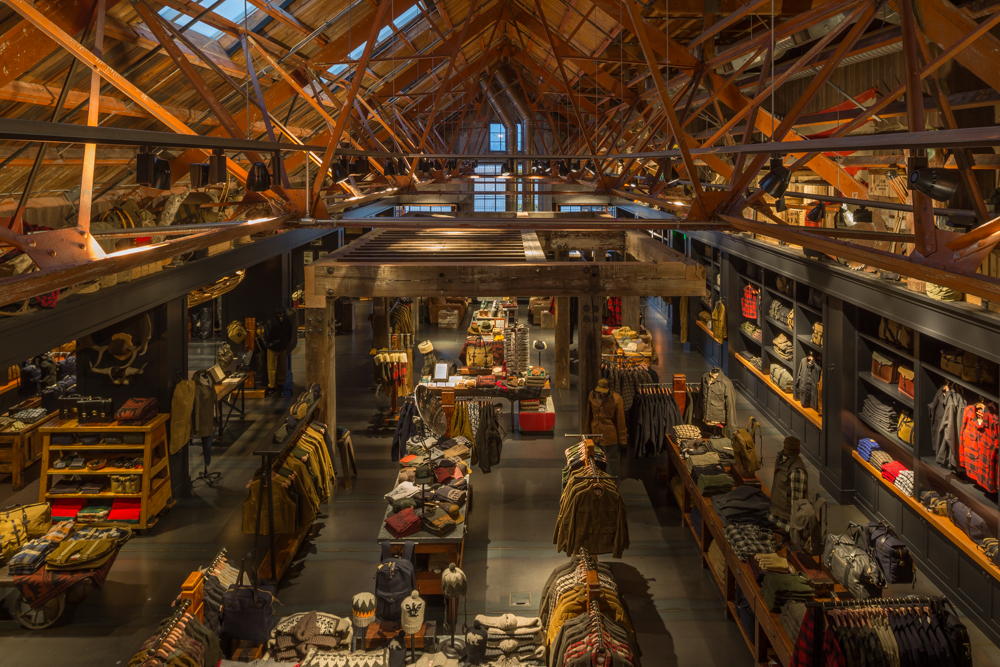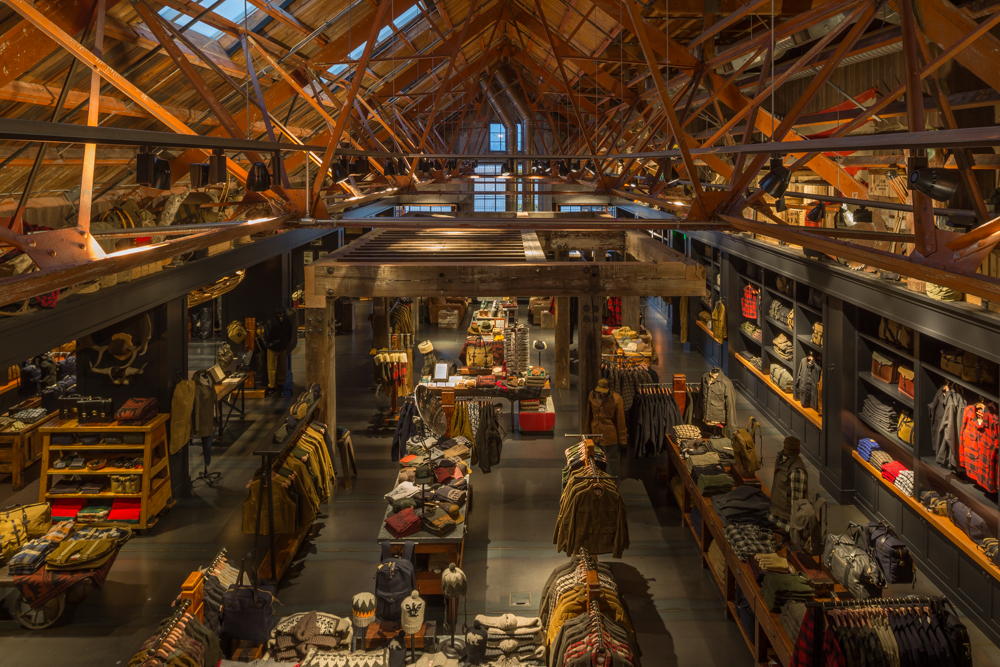 The new Filson Seattle flagship store is a beautiful 6,400 square-foot space that's quite unlike any other Filson store. The store interior sports lots of recycled wood and ironwork, with a real wood fireplace lending a warm "log cabin" feel to the store. Located in the same building as Filson's company headquarters, the new flagship will carry the largest selection of Filson goods in the country.
What's pretty interesting about the store layout is that the ground floor also has large windows that let visitors peek at the manufacturing area of the store. Customers will see Filson workers stitching leather bags together as they enter the store. This brings manufacturing and retail together in a unique, human way.
The Filson Seattle flagship kicks off the company's plan to increase their number of stores from six to ten by the end of 2016. No doubt the overall design, and the customers' reaction to it, will guide how the future stores will be planned.
If you're ever in town, be sure to visit Filson Seattle at 1741 First Avenue South. In the meantime, enjoy the new Filson Seattle flagship in the gallery below.