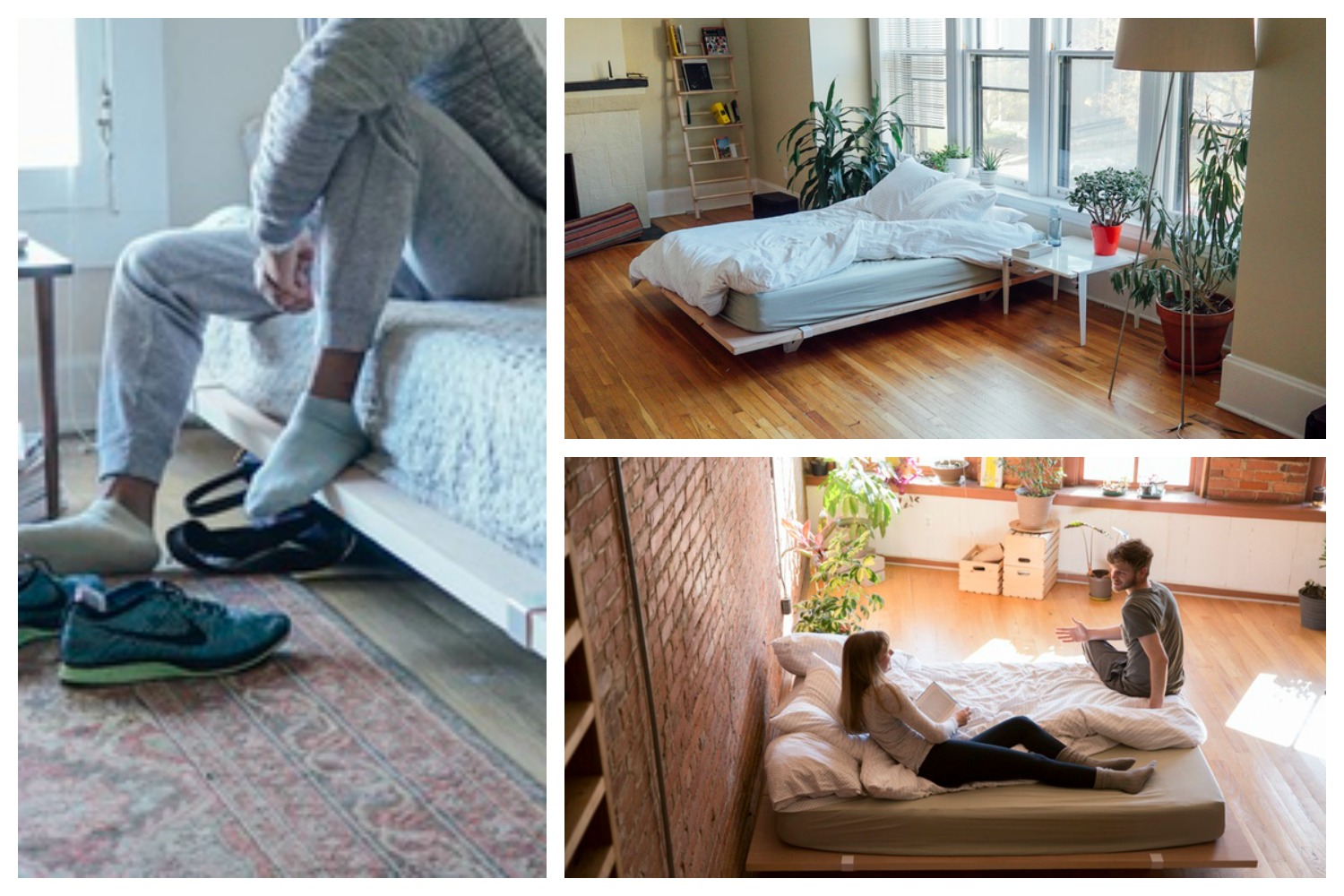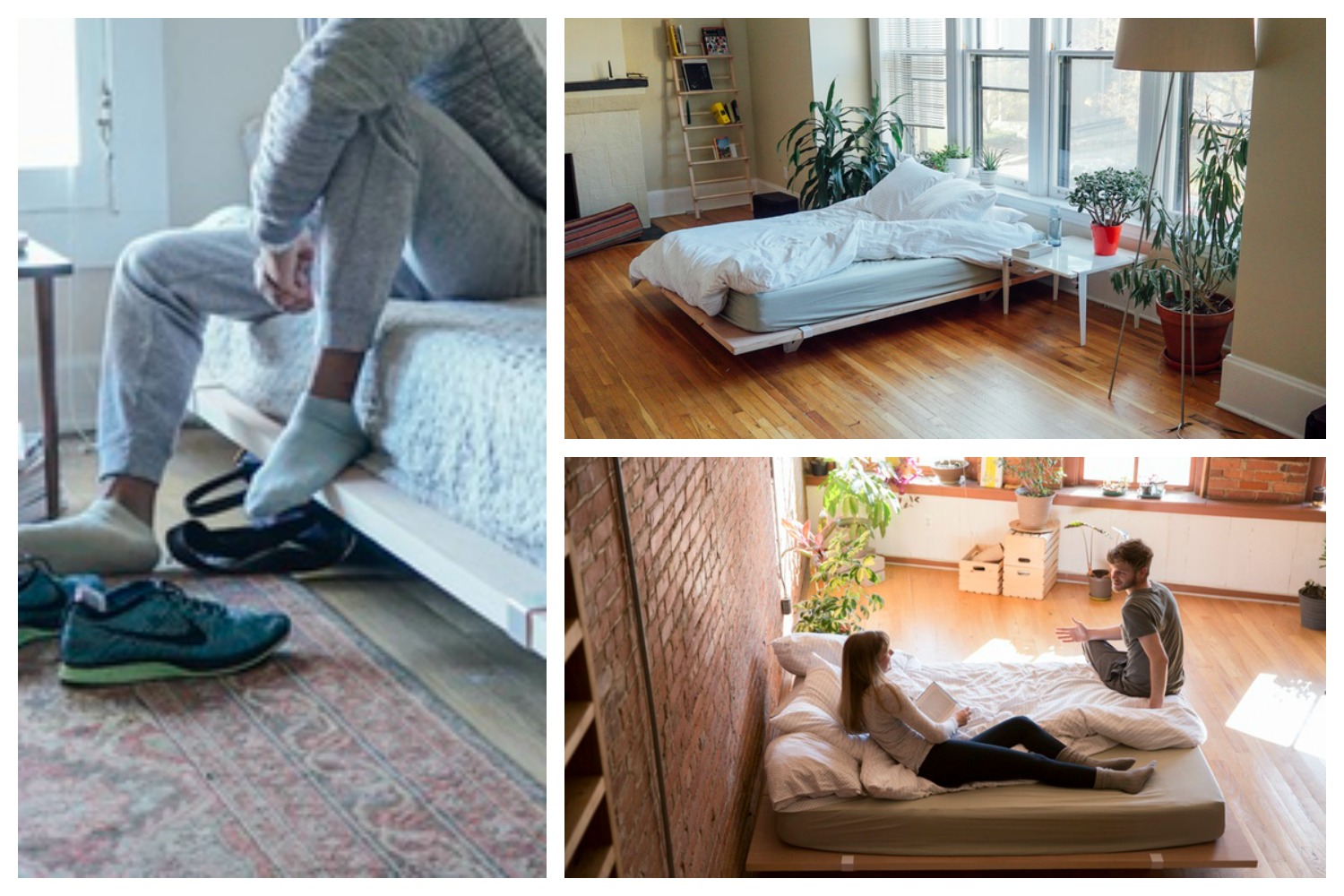 Have you ever moved houses or apartments, and had to ditch your bed frame because it was too bulky or too much of a hassle to move? Then here's a Kickstarter you'll want to back. The Floyd Platform Bed is a complete rethink of the bed frame – a simple, lasting, and extremely portable bed frame that moves with you.
The Floyd Platform Bed is made up of three parts: The platform core panels, with strong, lightweight honeycomb cores and real birch veneer; The supports, made of 11-gauge cold-rolled steel that fits snugly to the edges of the panels; and the tension straps, which hold the entire assembly together.
See the Floyd Platform Bed in action in the video below, and back its Kickstarter campaign here.