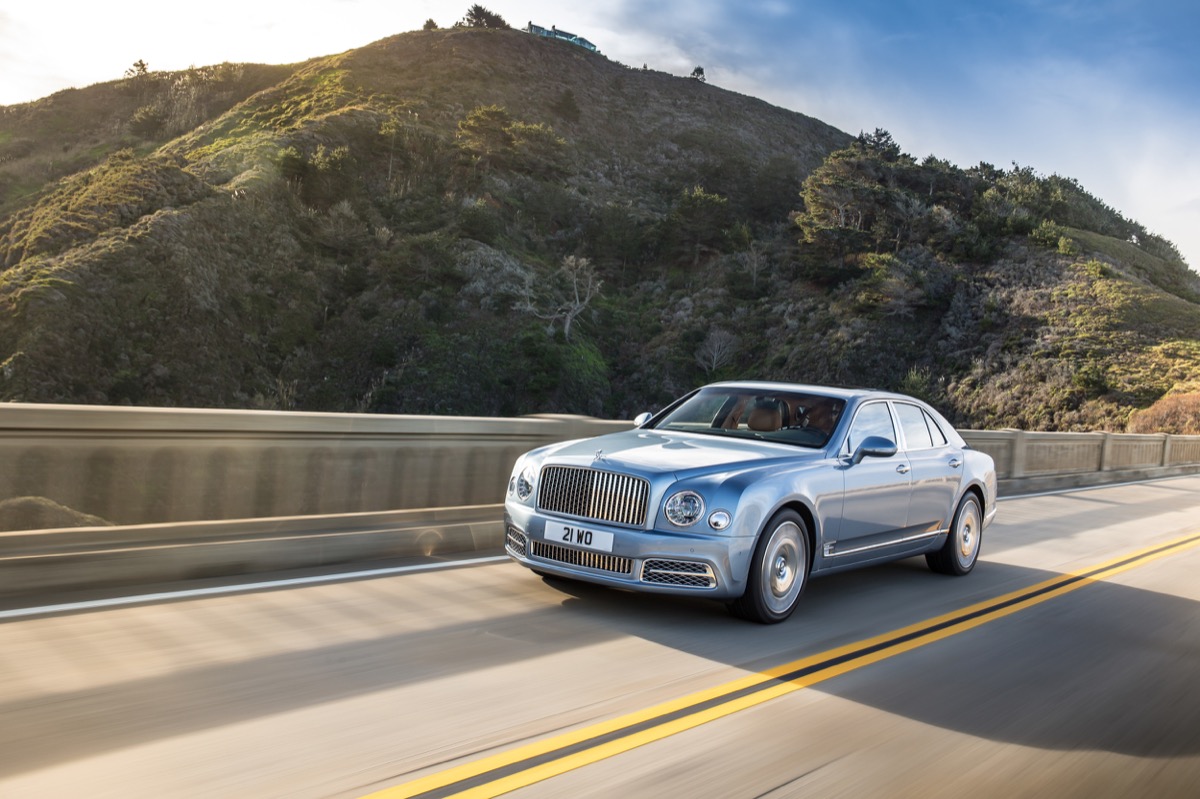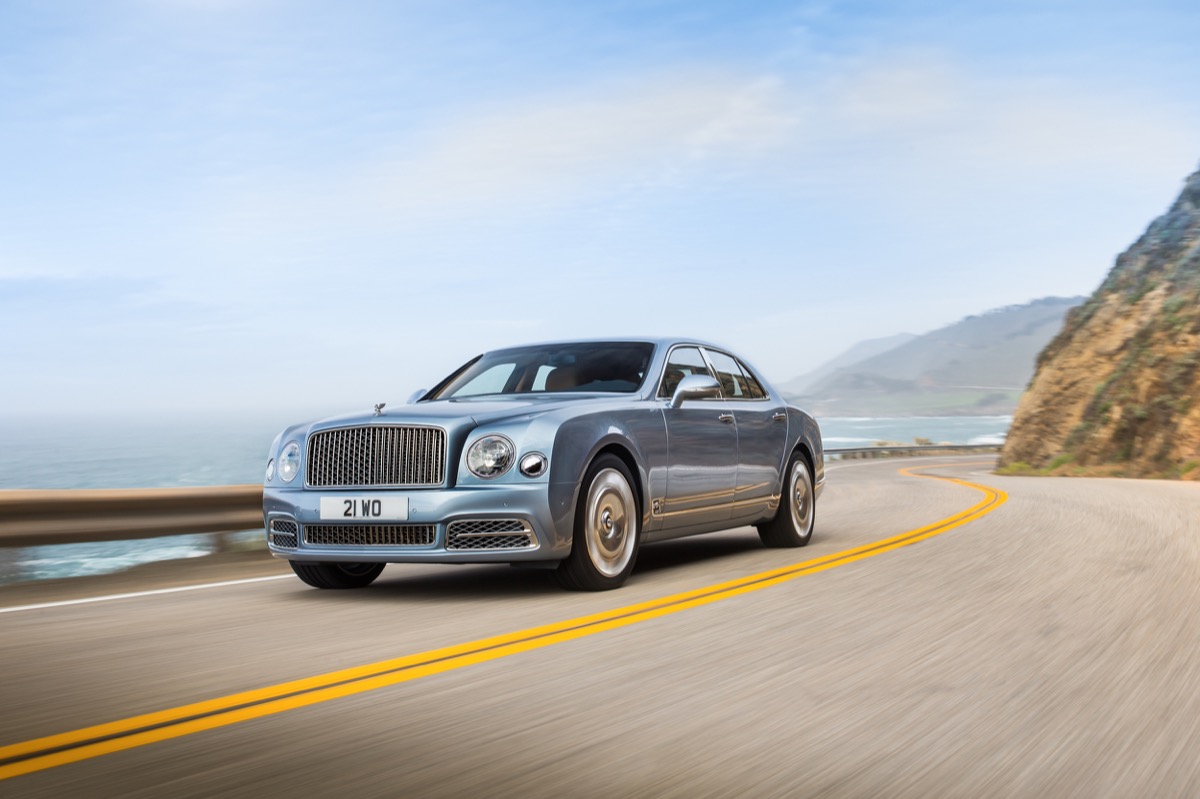 There's a reason Bentley's Mulsanne sits atop the British automaker's lineup of super-luxury vehicles. The 2017 model is more refined than ever before as it features a heightened experience that will undoubtedly turn heads, justifying the 144 craftsmen and 399 hours it takes to build just one Mulsanne. It's like painting the perfect picture, with not a detail overlooked. And the thing about it is, robots and machinery can't do art as well as the hands of true artisans. But don't think that an old-school approach can't output a modern work of beauty. This 2017 Mulsanne would be just that as it features more contemporary design details than its predecessor, with an upright grille that's wider than before, two round full LED headlights on both sides, and an overall body design that's smooth and effortless. And to think, the bodywork is finished entirely by hand and can take up to 90 hours to complete.
The interior's done with just as much dedication, using old-world techniques to create a modern cabin. Leather's seen on the seats, door panels, and just about everything else, save the chrome and wood. There's so much that it takes about seventeen bull hides to supply one car's interior. And one thing Bentley has always done extremely well is allow customers to get a real bespoke experience, allowing them to pick everything from 24 different leather shades, stitching options, seatbelt, wool rug, and more. There's a range of wood veneers as well, with whichever option you choose surrounding the entire cabin and wrapping the eight-inch touchscreen media center. This is a massive leap from the previous design, giving us an upgraded tech console with a 60-gigabyte SSD hard drive, Apple CarPlay, and Android Auto. There are analog controls as well if you want to keep it old-school and stay off the screen. Sound will pound through a 2,200-watt audio system that's funneled to 18 speakers and 19 channels. My goodness.
And speaking of power, that comes from Bentley's 6.75-liter turbocharged V8 engine that dishes out 505 horsepower and 752 pound-feet of torque. If that's not enough, the Mulsanne Speed deliver 530 hp and 811 pound-feet of torque, both managed by a ZF eight-speed automatic transmission. 0 to 60 mph comes in at 5.1 seconds and even faster at 4.8 seconds for the Mulsanne Speed. And for a touring sedan like this, that's pretty effortless. For 2017, there are active engine mounts and new suspension bushings while the air suspension system's also been updated.
In a world of automation, the 2017 Bentley Mulsanne is a blueprint for crafting perfection the old-school way. Look for it to debut in Geneva next month alongside the faster Mulsanne Speed as well as the Mulsanne Extended Wheelbase, which is exactly 10 extra inches more in the rear passenger compartment.