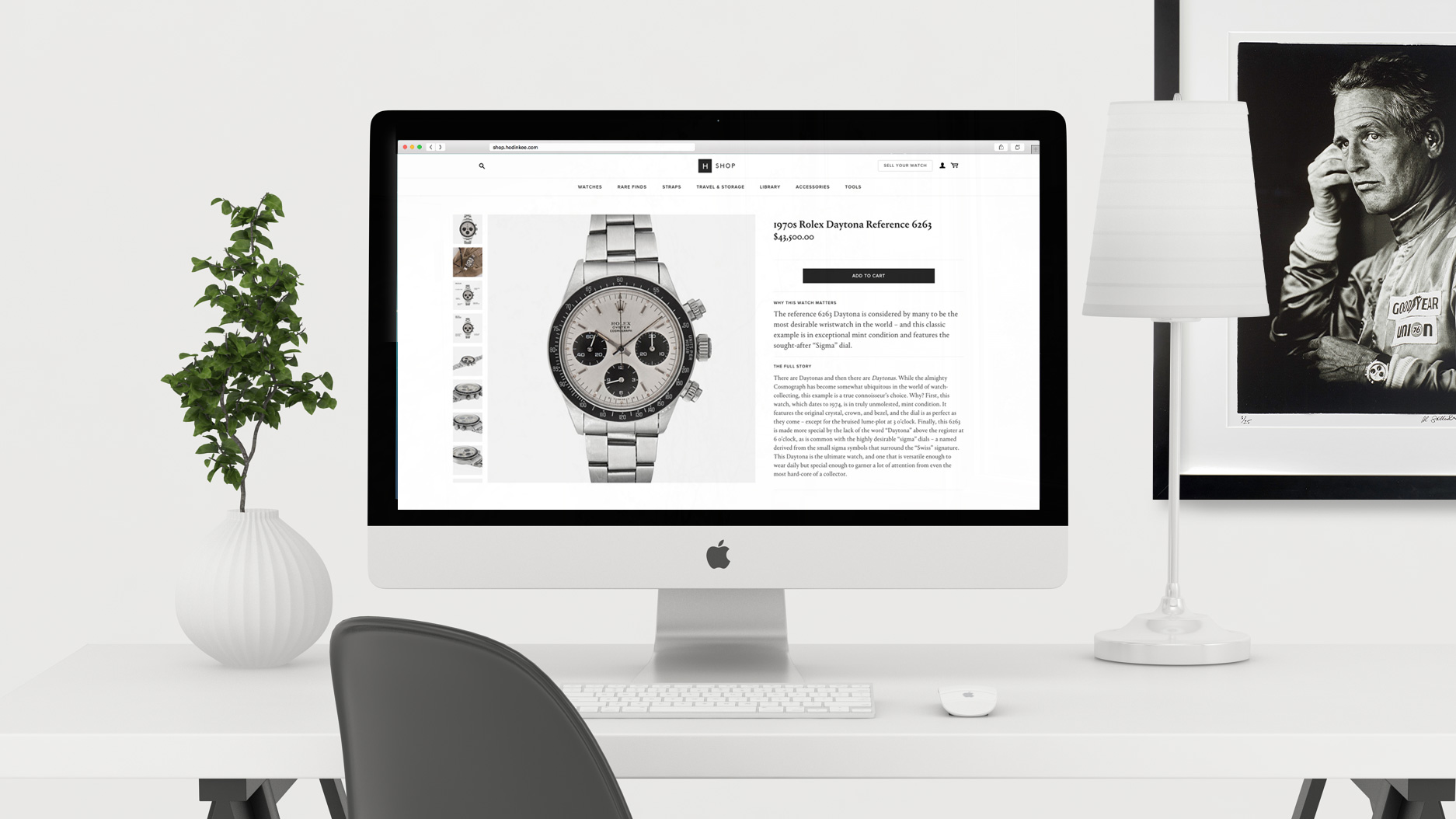 HODINKEE Shop Relaunches with Strap Finder Tool, Vintage Watches, Limited Edition Prints, and More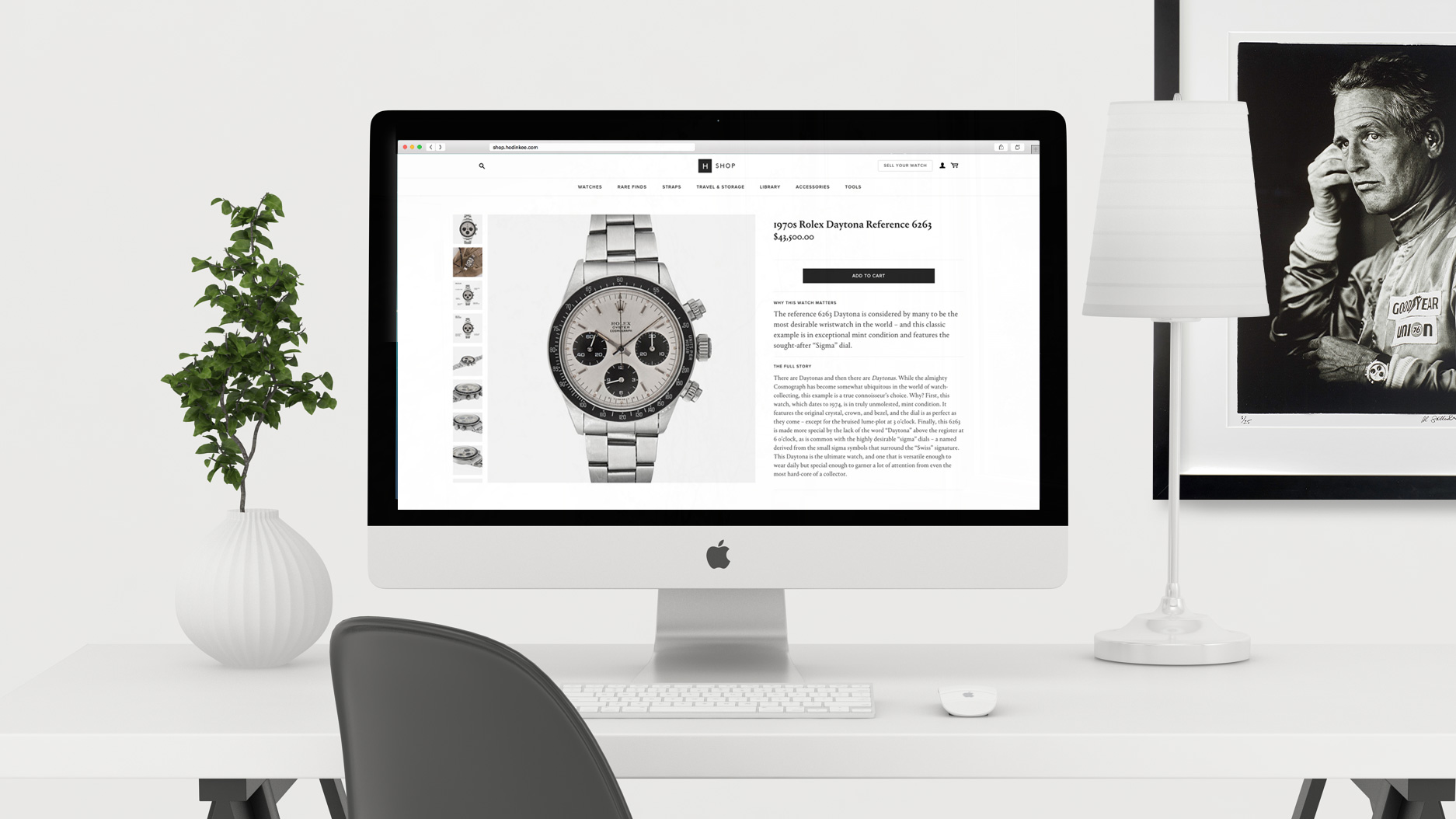 Our friends at HODINKEE continue to push the envelope, this time relaunching their online HODINKEE shop with beefed up features and a lot more than just accessories. The redesign is fresh and flows well with the rest of HODINKEE.com. It's clean, super user-friendly and packs a ton of features to make browsing and shopping easier than ever before. The biggest thing to check out is HODINKEE's in-house-built Strap Finder Tool, a quick and intuitive way to virtually try on one of HODINKEE's several watch straps with a range of iconic watches like an Omega Speedy or Rolex Daytona. Check it out here to really get a sense of how it works.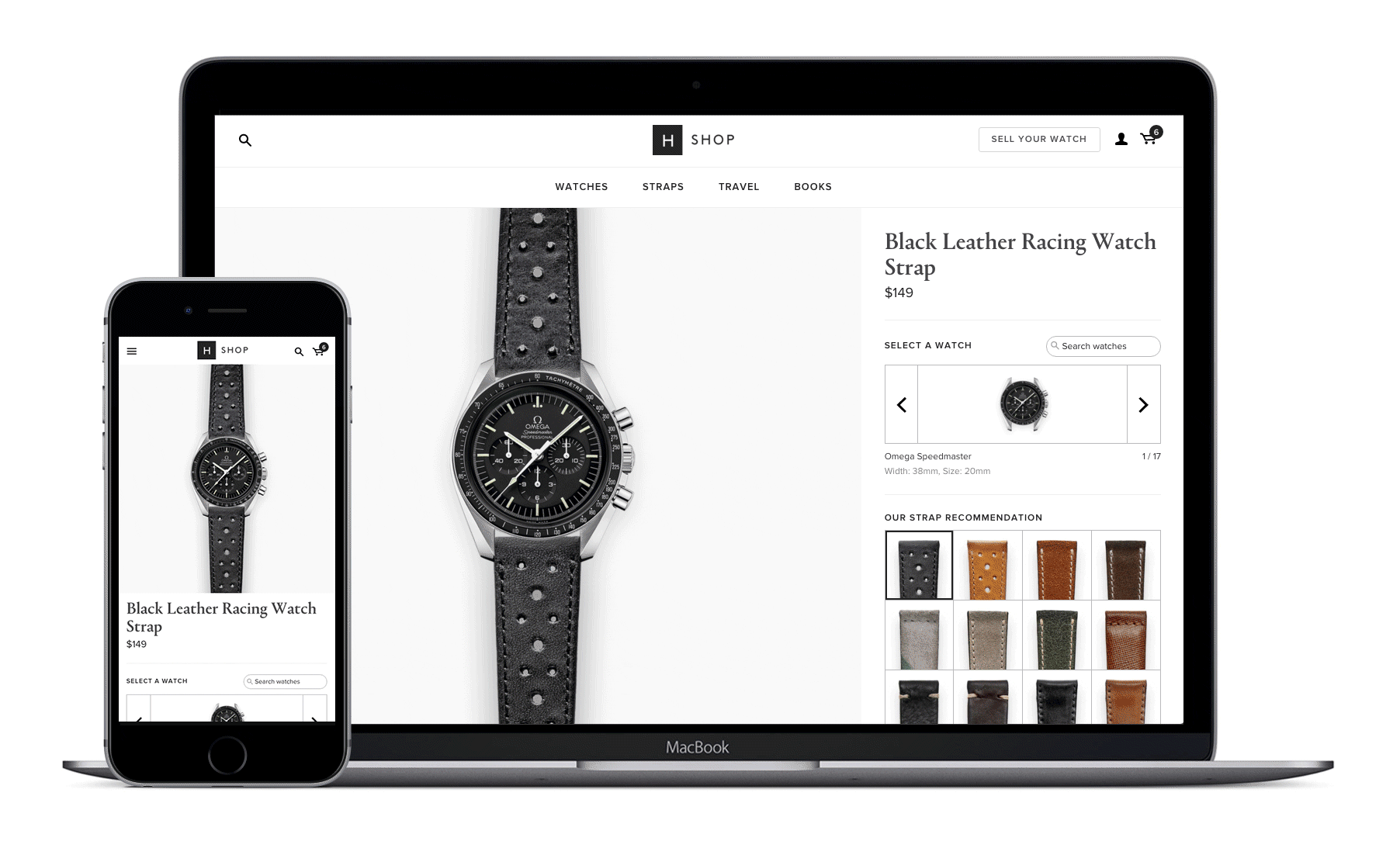 Beyond that, the inventory's gotten a whole lot more interesting, with the inclusion of vintage watches and other accessories like books, limited-run prints, new-old-stock sunglasses and vintage cameras by Leica. The HODINKEE-certified watches is something fans have been wanting for quite some time as the brand's reputability is unmatched in the watch space and buying from them brings a level of comfort that's just lacking for the most part when it comes to vintage watch buying. The other goods are limited, well-sourced and, like the watches they sit next to, have a story to tell.
The new HODINKEE Shop is live now. Head on over to check it out and expect the stock to be continuously updated with more items, old and new.