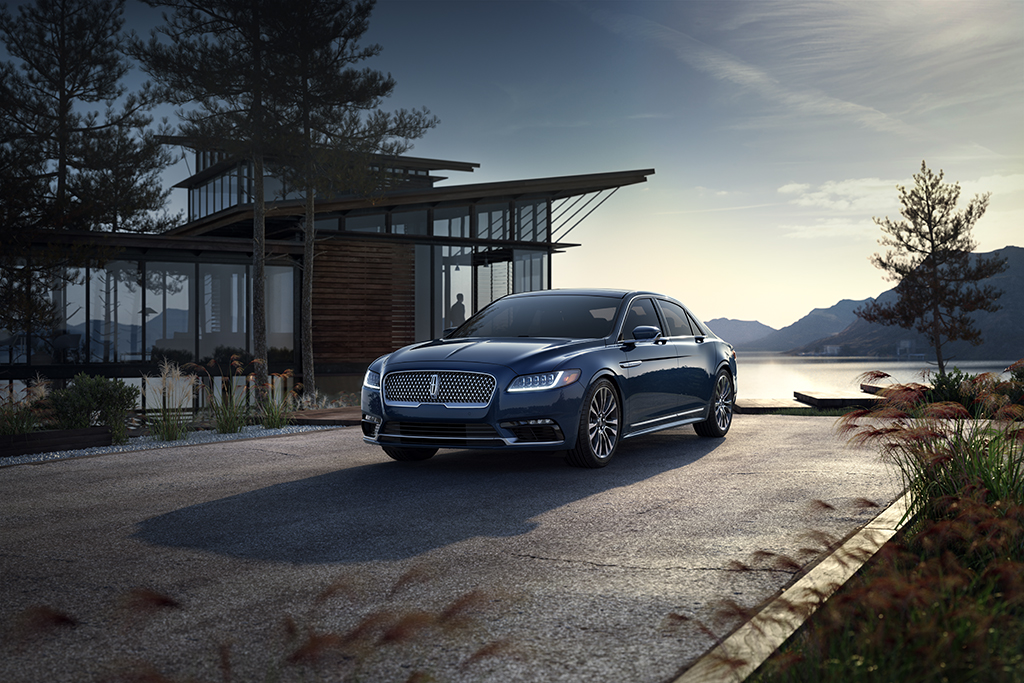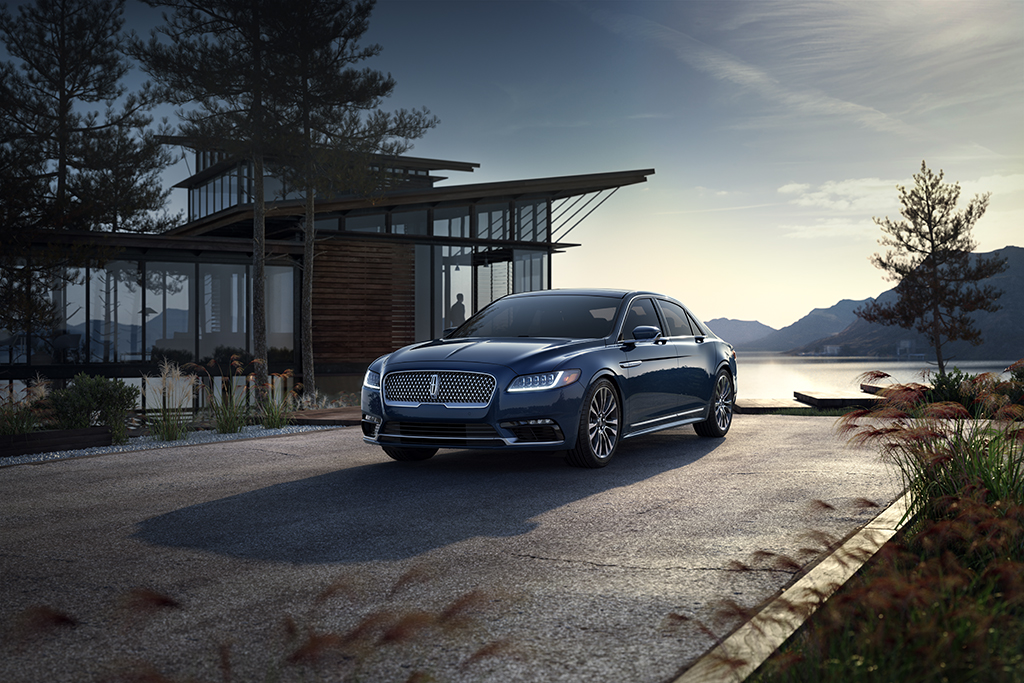 Sponsored by Lincoln Motor Company
If there's anything with which Lincoln is synonymous, it's comfort luxury. Talk to any one who's ever owned one and they'll tell you about luscious seats made with supple leather coverings, but the New 2017 Continental is more than just comfortable. It's a blend of luxury meets tech meets design meets everything we've come to expect from a luxury sedan, and a whole lot more.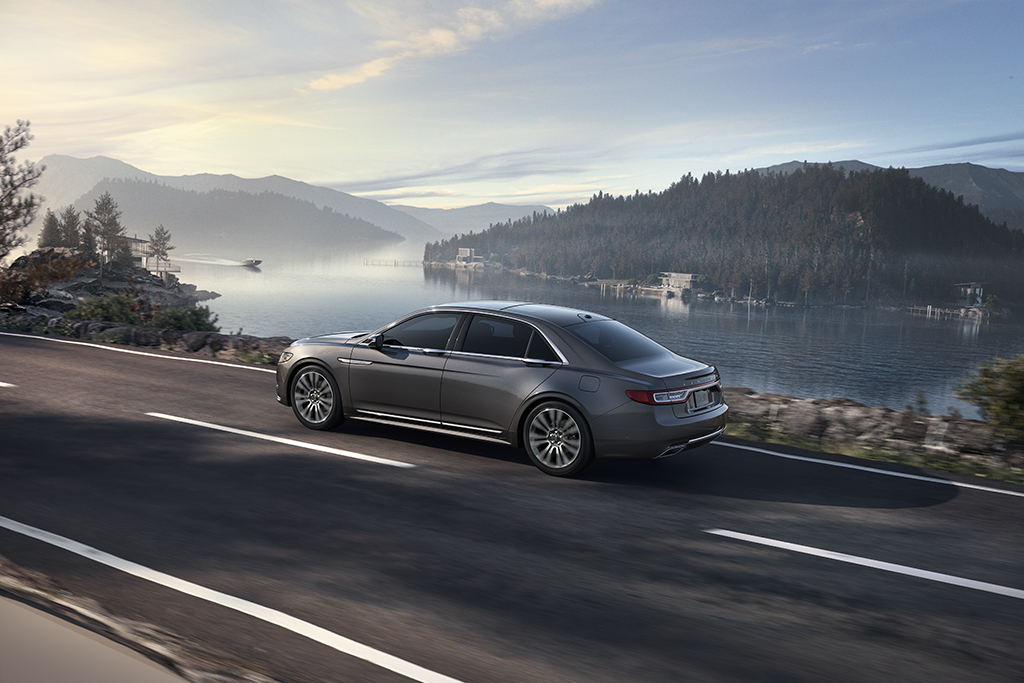 Every detail, from the exterior to inside the cabin, has this effortless elegance to it. As if these cars don't take years of research and development. As if designers and everyone else involved aren't even worrying about the competition. The end product is authentic and not forced which gives buyers a real experience. One that's cohesive and consistent.
With the new Continental, this starts well before you even open the doors or start the car. Just walk up and you're welcomed by its "lighted embrace," a feature that subtly triggers the exterior LED lights to greet you. It sets the tone for your ride and feels like a warm hello that you just can't ignore. Get closer and you'll notice Lincoln's E-Latch door handles, which are progressively re-designed and allow for access to the cabin in a single motion. Essentially, they've introduced a small touch button that unlocks the door electronically, allowing the exterior design lines to remain as fluid as possible. The contrasting chrome finish works well with the rest of the car's body and adding some much-welcomed character.



Enter the cabin and the experience continues with the all-digital instrumentation lighting up before you even start the ignition. And then you've got the Lincoln Continental's available Perfect Position seats, contemporary works of art that are inspired by those used in private aircrafts and high-end office furniture. The design is ambitious but Lincoln's never been the one to waver on their commitment to comfort and delivering that positive vibe in the cabin. The suspension system's coupled with an overall form factor to really help the seat flex around the body for much-needed support. The end result gives us a design that takes much-needed stress off the shoulders and neck, turning hours of driving seem like minutes. Road trip, anyone?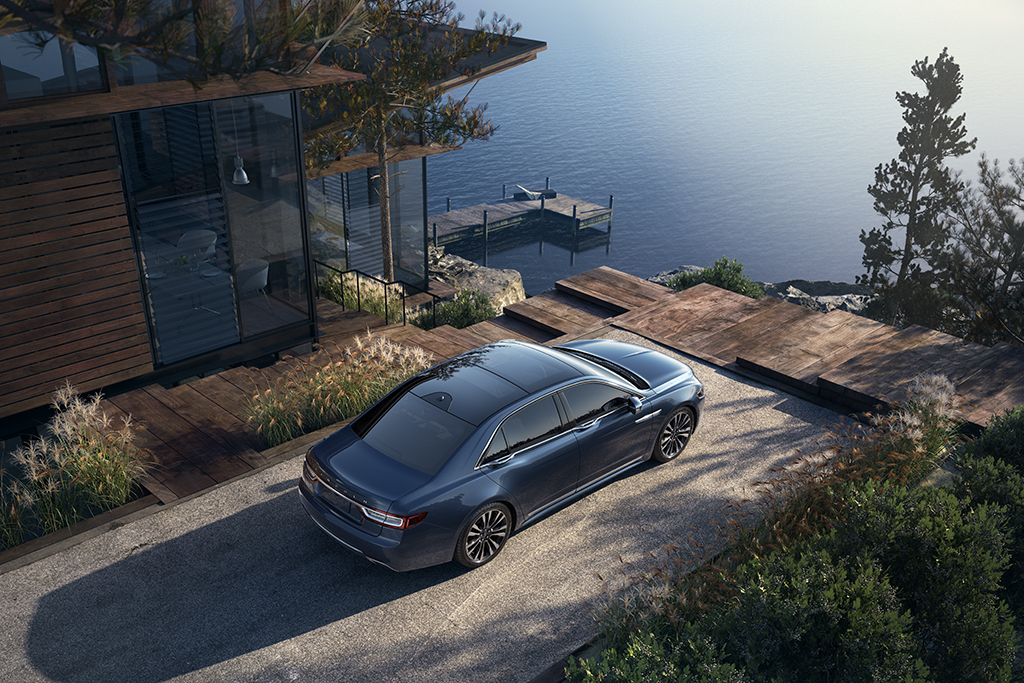 The Lincoln Continental will be available this fall so stay tuned for more information around the car's release.