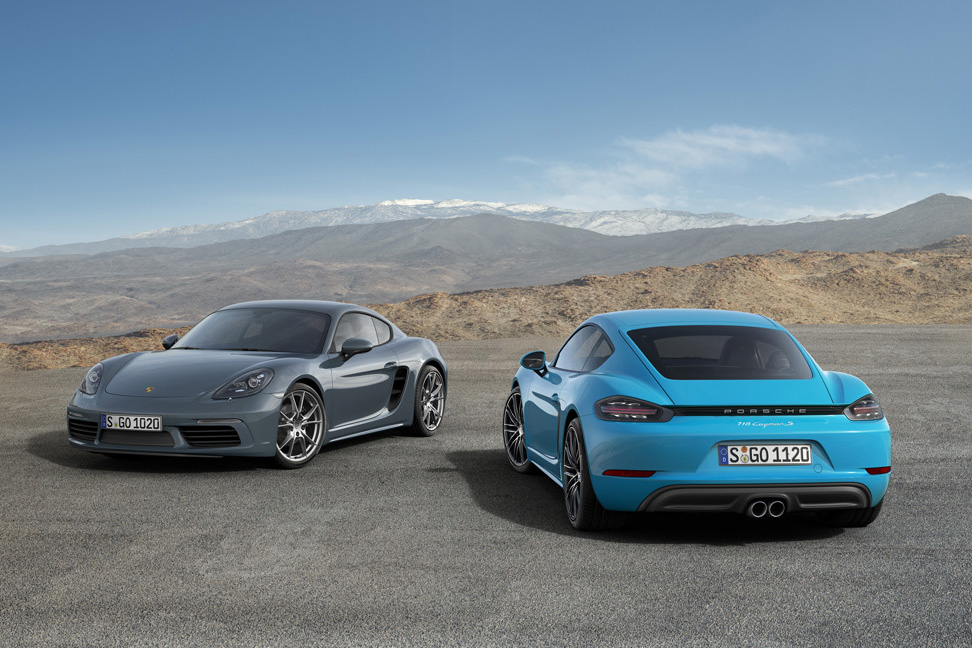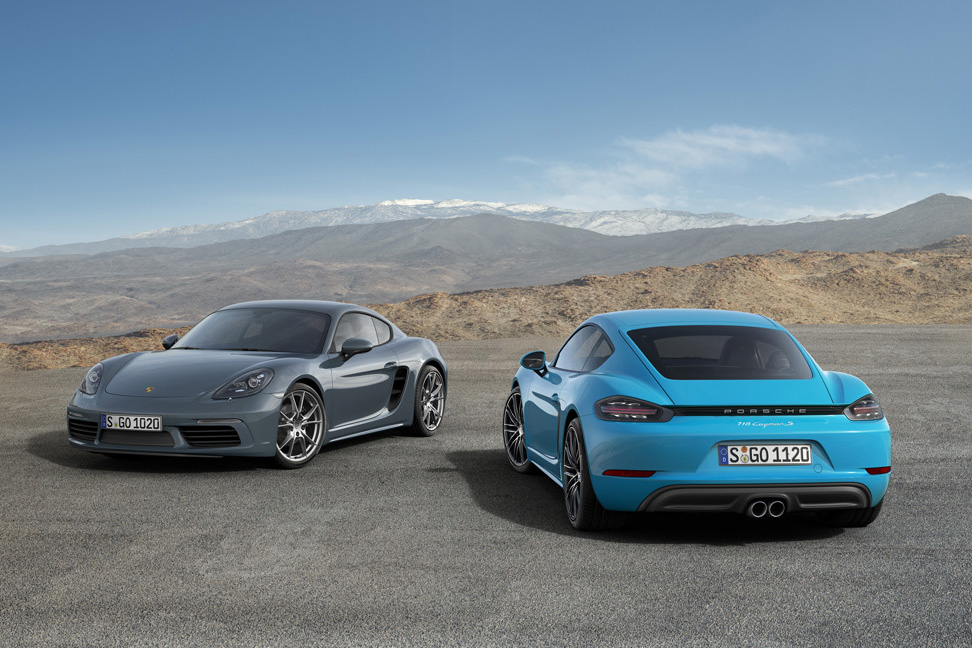 Porsche's 718 Cayman and Cayman S have made their debut, giving the third-generation mid-engine sports coupe a more striking look, while delivering more power under the hood as well. The new turbocharged flat-four cylinder engines that we saw in the 718 Boxster, providing identical performance figures across both models. The 2.0 liter engine powering the 718 Cayman delivers 300 horsepower while the 2.5 liter engine inside the 718 Cayman S pushes 350 horsepower, both delivering 25 more horsepower than their respective predecessors. Torque figures are coming in at 280 lb.-ft. and 309 lb.-ft. respectively. Pair that with PDK and optional Sport Chrono Package and you'll reach 60 mph in 4.5 seconds with a top speed of 170 mph in the 718 Cayman. As for the 718 Cayman S, 0 to 60 mph happens in just 4.0 seconds with the beauty topping out at 177 mph.
On the outside, the new 718 Cayman and 718 Cayman S get beefed up with more prominent air intakes on the sides and front with the front also getting a sharper profile and ultra-slim lights above the intakes. LED headlights with four-point daytime running lights are available as a new option as well.
The 718 Cayman and 718 Cayman S are on sale now and will hit U.S. dealers in late November of this year. The 718 Cayman has a starting MSRP of $53,900, and the 718 Cayman S starts at $66,300.