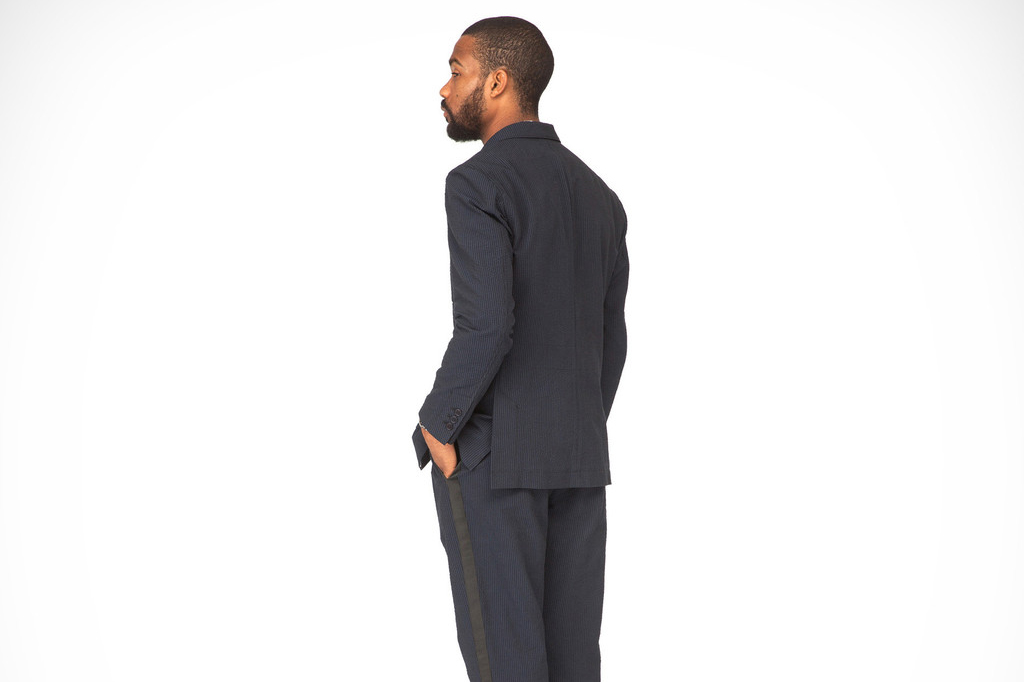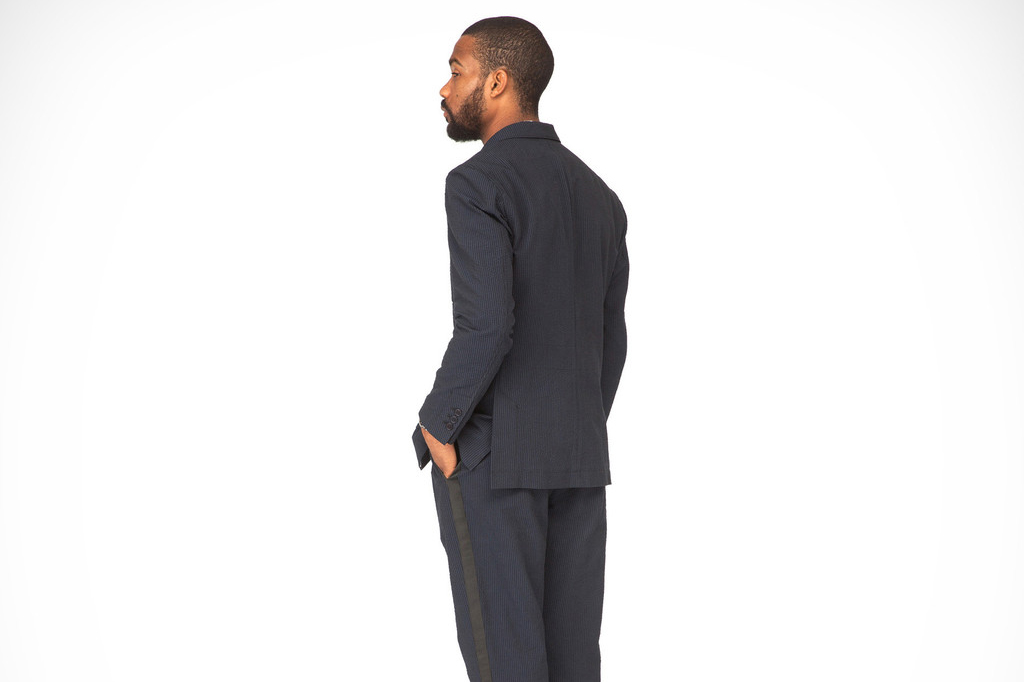 With the recent opening of the Ace Hotel in New Orleans, Haspel has offered up an exclusive summer-centric suit for the occasion. It's a new silhouette from the brand and a non-traditional take with navy-on-black seersucker that's just perfect for the warmer weather. The three-button, peak lapel jacket's as light as you'd expect and completely unconstructed to keep it relaxed and wearable. The pants feature a slightly-dropped crotch, pleated front, and tapered leg for a contemporary fit that's sure to appeal to a ton of folks, including us.
Haspel owner and president Laurie Haspel noted the brand's desire to create a "casual suit for Ace that was light, travel-ready and looked sharp… It's a cool, light suit for a party in The Wards, or anywhere. And the Haspel knows a thing or two about the city. They used to have a factory right in downtown NOLA and though it's no longer there, the brand continues to craft its goods right here in the States.
Look for the Haspel x Ace seersucker at the new Ace Hotel in New Orleans and through Ace's online store.