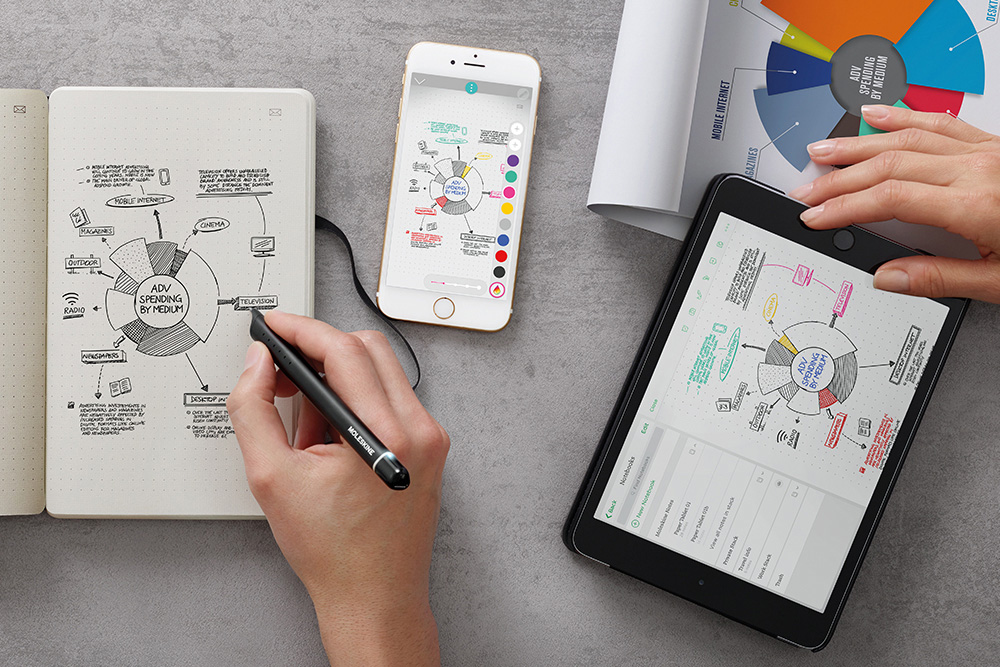 Moleskine's Smart Writing Set Instantly Digitizes All Your Notes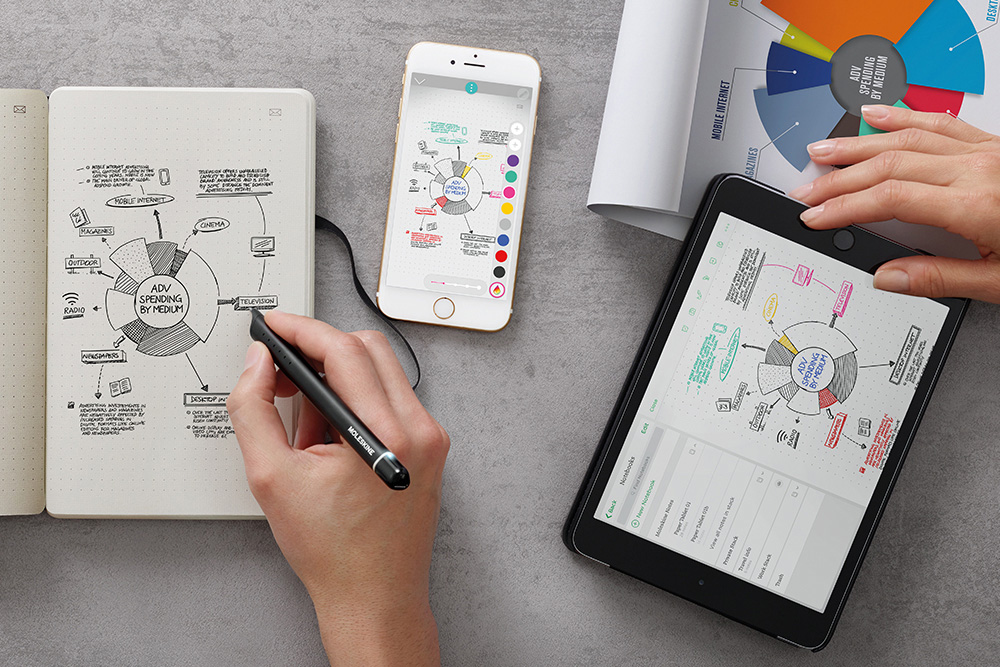 Moleskine's introduced the Smart Writing Set which consists of a smart pen, notebook, and mobile app, allowing folks to write the old-school way — on paper — and have the everything digitally archived and searchable. Take the aluminum Pen+ to your hands and you'll see a sensor that captures anything you put down on paper. Once connected to an iPhone, iPad or Android device via Bluetooth, the information's converted to digital format in real-time. The Paper Tablet is the size of a large-sized conventional Moleskine notebook with specially textured paper that the Pen+ can recognize which help it to capture written text or art. Blend these two with Moleskine's new Notes app for iOS or Neo Notes for Android and you'll be able to see everything you've handwritten in digital form. The apps can import immediately or later, since the Pen+ can store up to 1,000 pages in its memory even when it's not connected. The app allows the written notes to be transcribed to text and you can play around with the colors or even export the work to iCloud, Google Drive, Evernote, and Adobe.
The Moleskine Smart Writing Set is available online and in stores now.