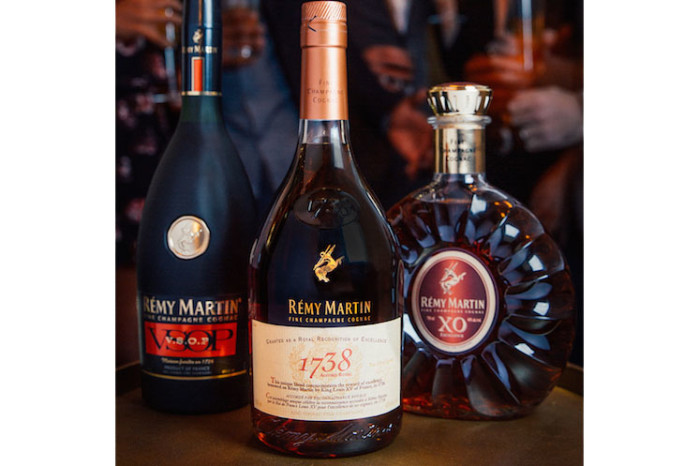 This post brought to you by Rémy Martin. The content and opinions expressed below are that of Por Homme.
Introducing Rémy Martin's "One Night / Live Them" – an interactive walk-through experience that blends technology, entertainment, and the cognac brand's rich, almost 300-year history. The entire experience is optimized for mobile but you can check it out from a desktop or tablet as well. Rémy Martin has also gamified this digital edutainment experience, giving users the opportunity to win prizes from a curated selection of items dubbed "The Collection". 
But even without that incentive, the experience itself is really fun. For those that aren't cognac connoisseurs like ourselves, the bits that you learn here will definitely make for some interesting conversations. Approaching someone at the bar and hearing them request VSOP might be reason enough to get on the topic and let the night take you from there. And with the walk-through lasting just about three minutes, we'd say that's time well spent. 
So how does it all play out, you ask? Off the bat, you arrive at 1738 and you're greeted by Marie, your beautiful host for the evening. She'll keep the drinks and the laughs going throughout the experience while your job is to soak in the backstory of Rémy Martin's cognac and navigate through the night while keeping your virtual drink steady. This might be the most challenging and fun part of the entire walk-through but it's just the right touch to keep you fully engaged while all the knowledge is being dropped. 
What might be the most impressive part about "One Night/Live Them" is just how seamlessly things flow, whether you're on your mobile or on desktop. Even while this is a video-rich experience, Rémy Martin's team has ensured the focus will be on the actual walk-through and not on a buffering circle. That makes this all the more enjoyable as you explore the brand's cognac, from vine to bottle. 
Head on over to One Night/Live Them to experience it for yourself and have something really interesting to talk about this weekend with your friends!