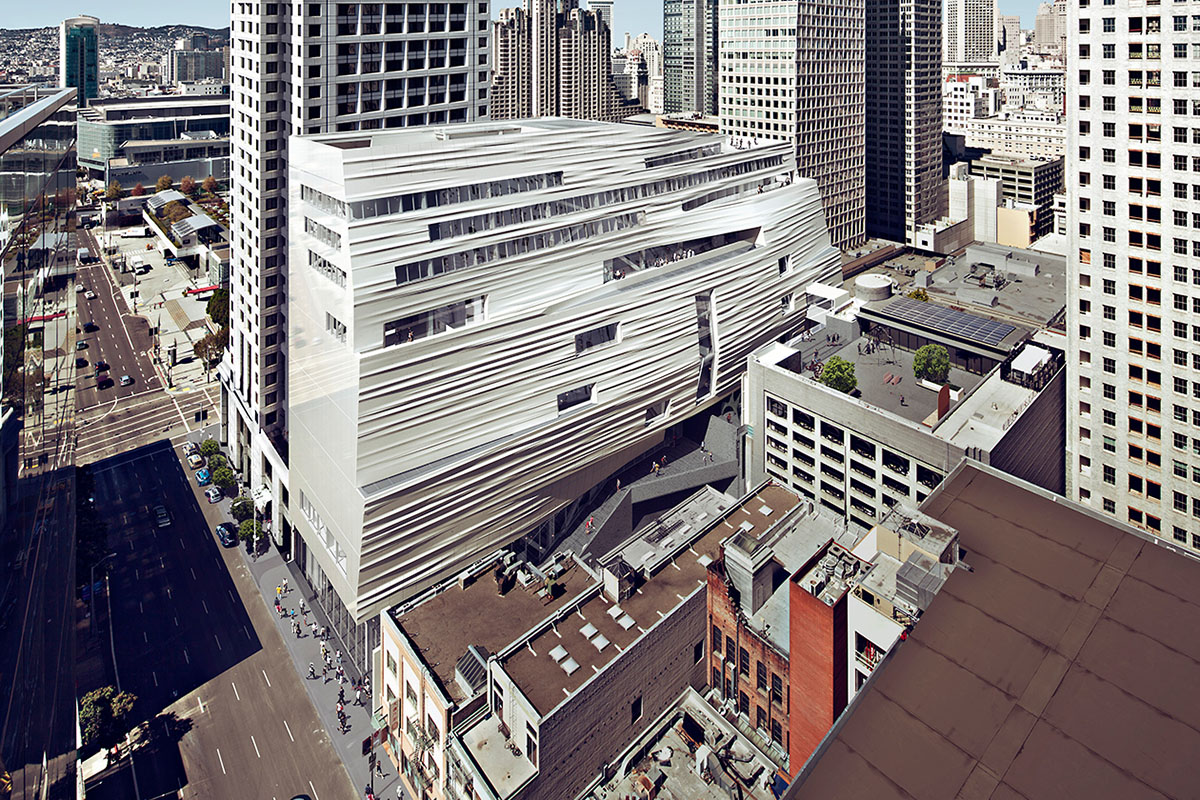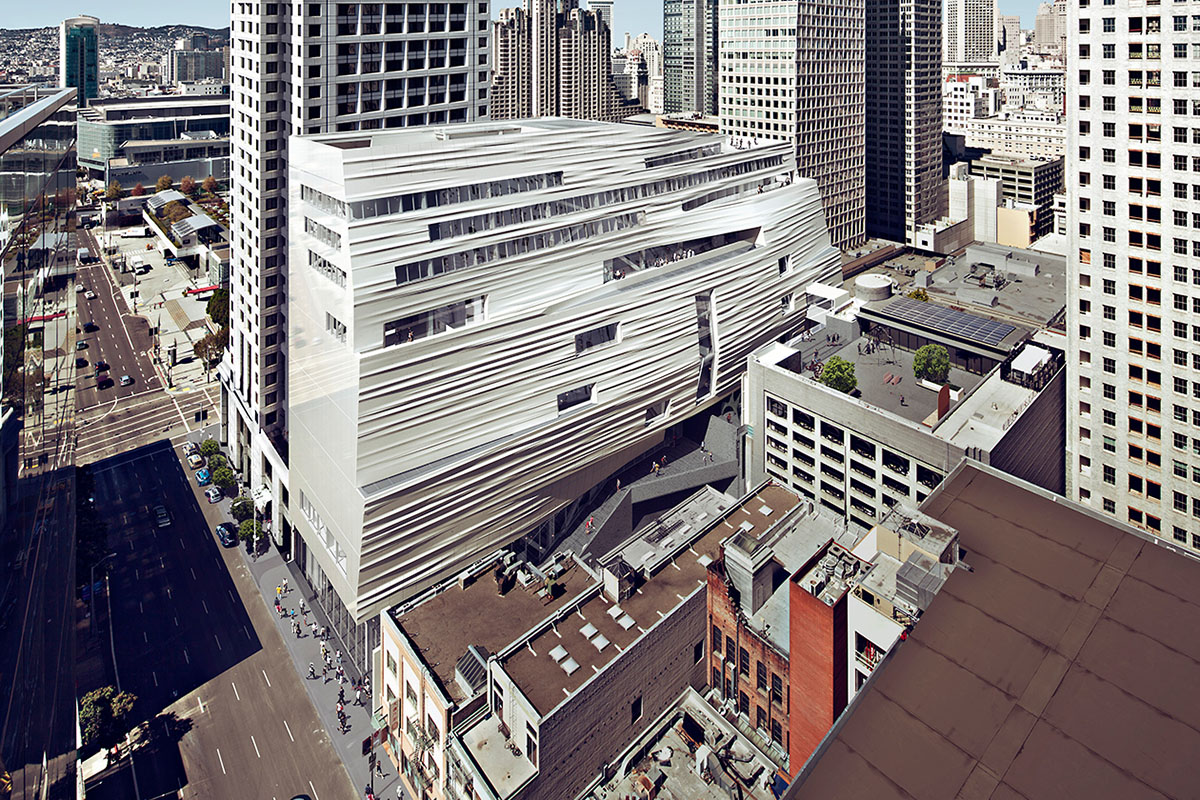 Introducing the new SFMOMA, an expansion project that's been three years in the making and finally opening to the public later this month. The new 10-story building features 170,000 sq. ft. of inside and outside gallery space, which is three times larger than before. The first two floors offer up about 45,000 sq. ft. of exhibit space which is free public viewing. In fact, anyone 18 and under will get access to the entire museum for free.
The $610 million renovation was led by Norwegian architect Snohetta and will kick off with 1,900 works on view, including 260 from the collection of Gap founders Doris and Donald Fisher. The SFMOMA's 100-year partnership with the Fishers will showcase other pieces from their 1,100-piece collection which spans from Cy Twombly, Ellsworth Kelly, Roy Lichtenstein to Alexander Calder, Chuck Close and Agnes Martin. The modern approach of the new SFMOMA is to highlight private collections with an additional 3,000 works secured from private donors like Yahoo's Marissa Mayer and Senator Dianne Feinstein. The museum's Pritzker Center for Photography is also unique in that the third-floor gallery is said to be the largest exhibition and research space dedicated to the medium in any art museum in the United States.
We've got a few shots of the new SFMOMA in the gallery above but look for doors to officially open on May 14th.