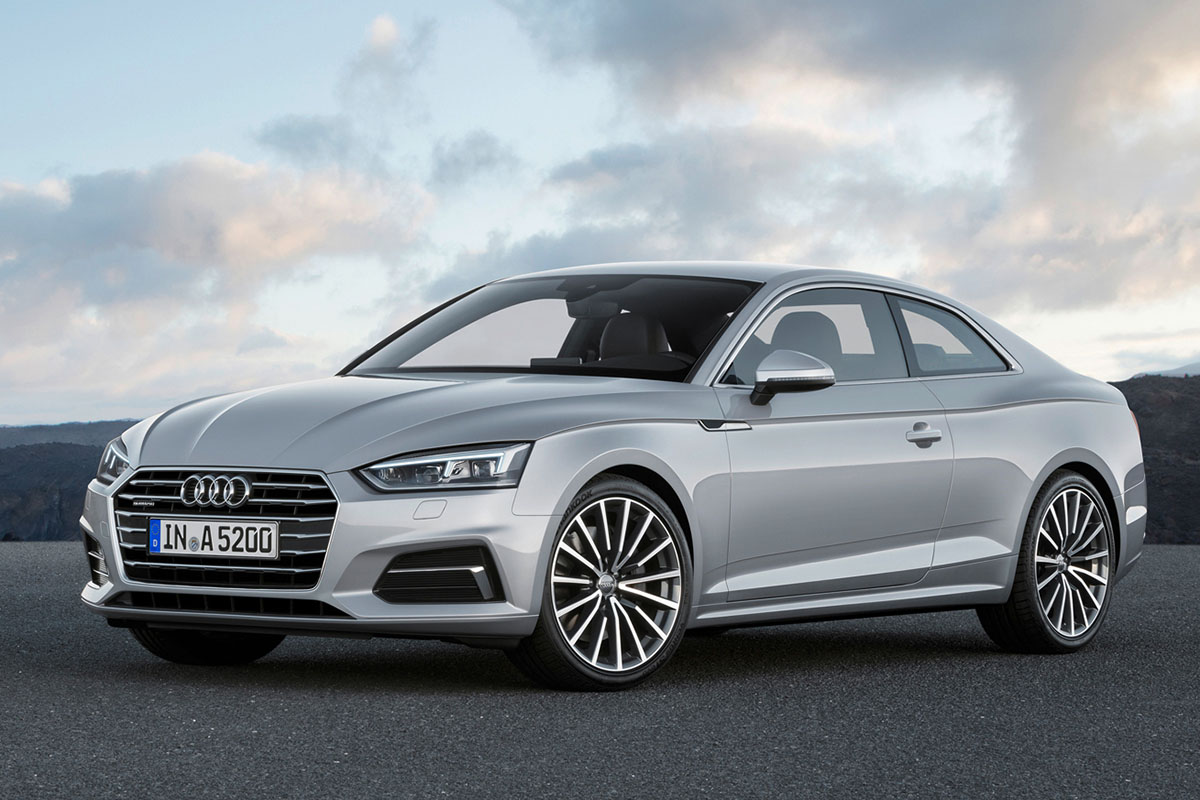 2017 Audi A5 and S5 Officially Unveiled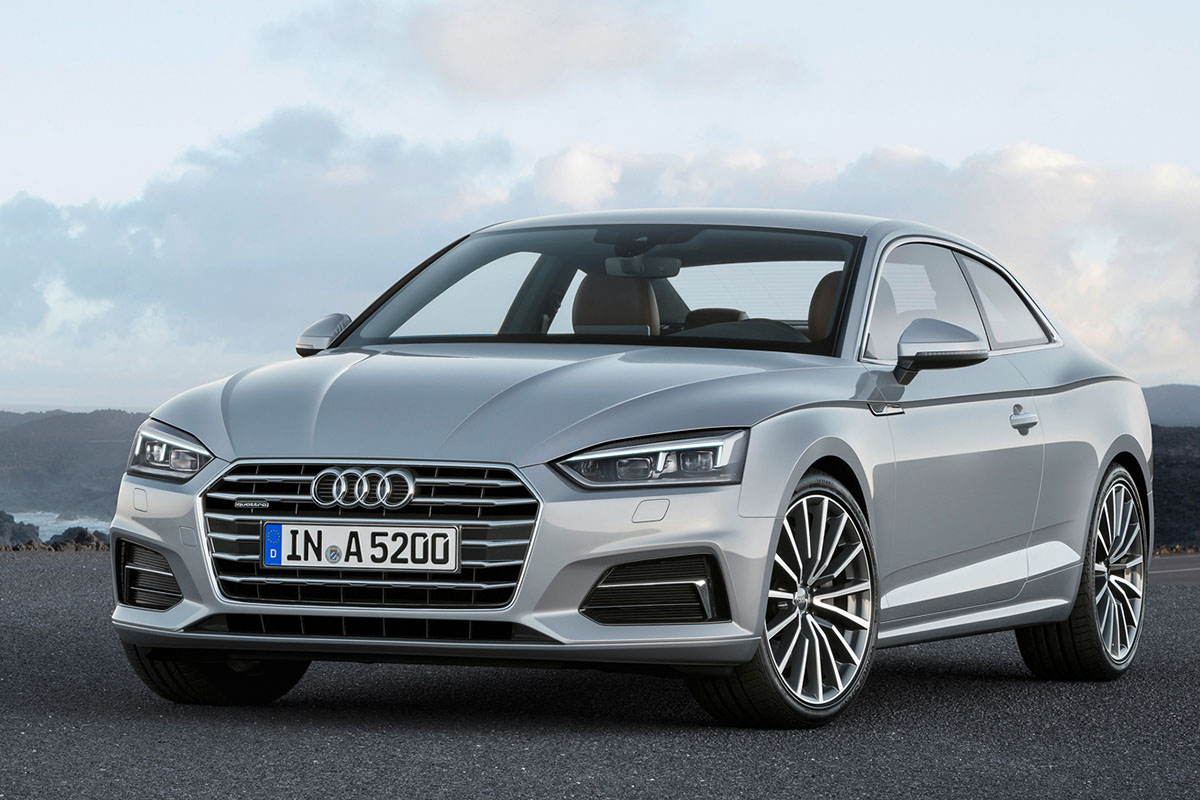 Audi's taken the covers off their 2017 A5 and S5 models with both continuing the design direction we saw in the new A4 and S4. Sharper design cues, a new grille design that's seen throughout all of the latest Audis, more aero detailing, and some pounds shaven off all make for a beautiful coupe to take on their German competition. The A5 and S5 are expected to get petrol and diesel engine options with power increases of the predecessor to be in line with what we saw with the A4 and S4. Look for the 2.0-liter, turbocharged four-cylinder engine from the previous A5 to return with numbers at the 252 hp and 273 lb-ft of torque mark that the new A4 has. The S5's got a six-cylinder that's set to churn out 354 horsepower and go from 0 to 62 mph in about 4.7 seconds. Prospective buyers of the A5 can choose from a six-speed manual and seven-speed dual-clutch transmission while strangely enough, the S5 only has an eight-speed automatic listed.
The A5 is set to hit European markets this fall with US dealers getting a hold of it later in the year or very early in 2017.