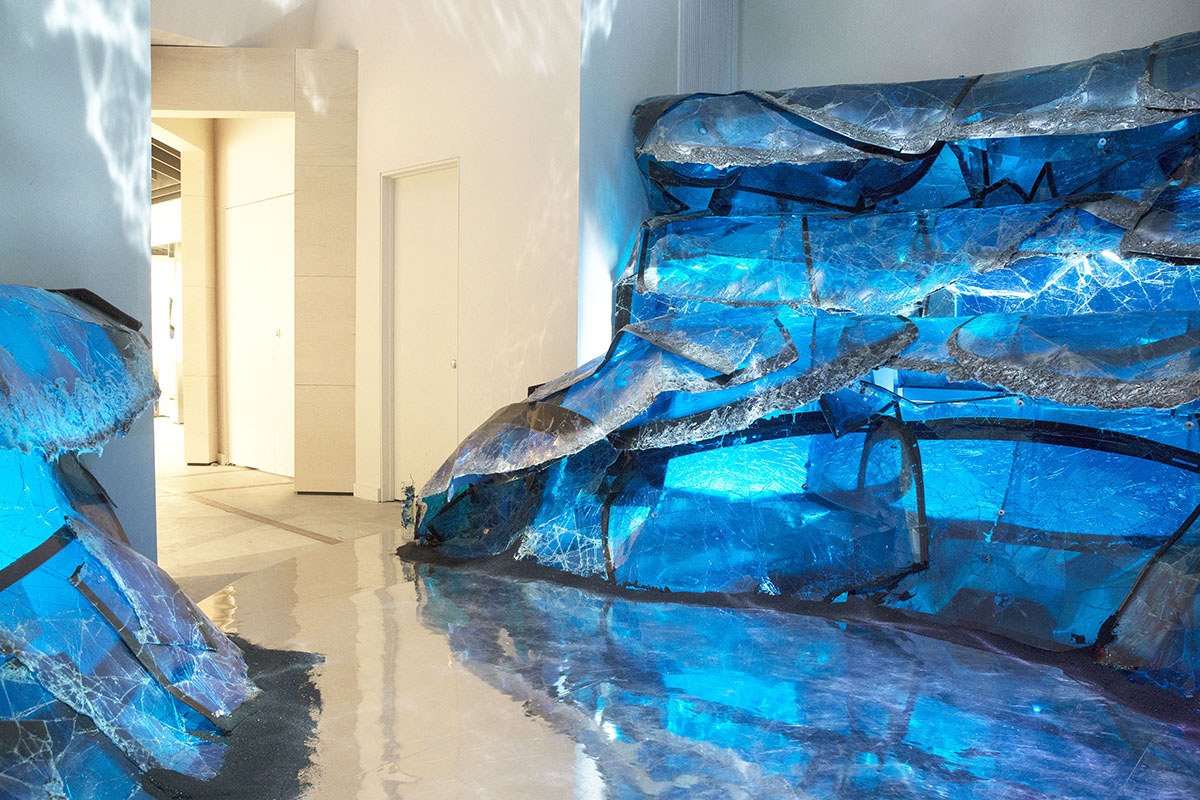 Gentle Monster Presents 'Grand Blue' Installation Inside Soho Store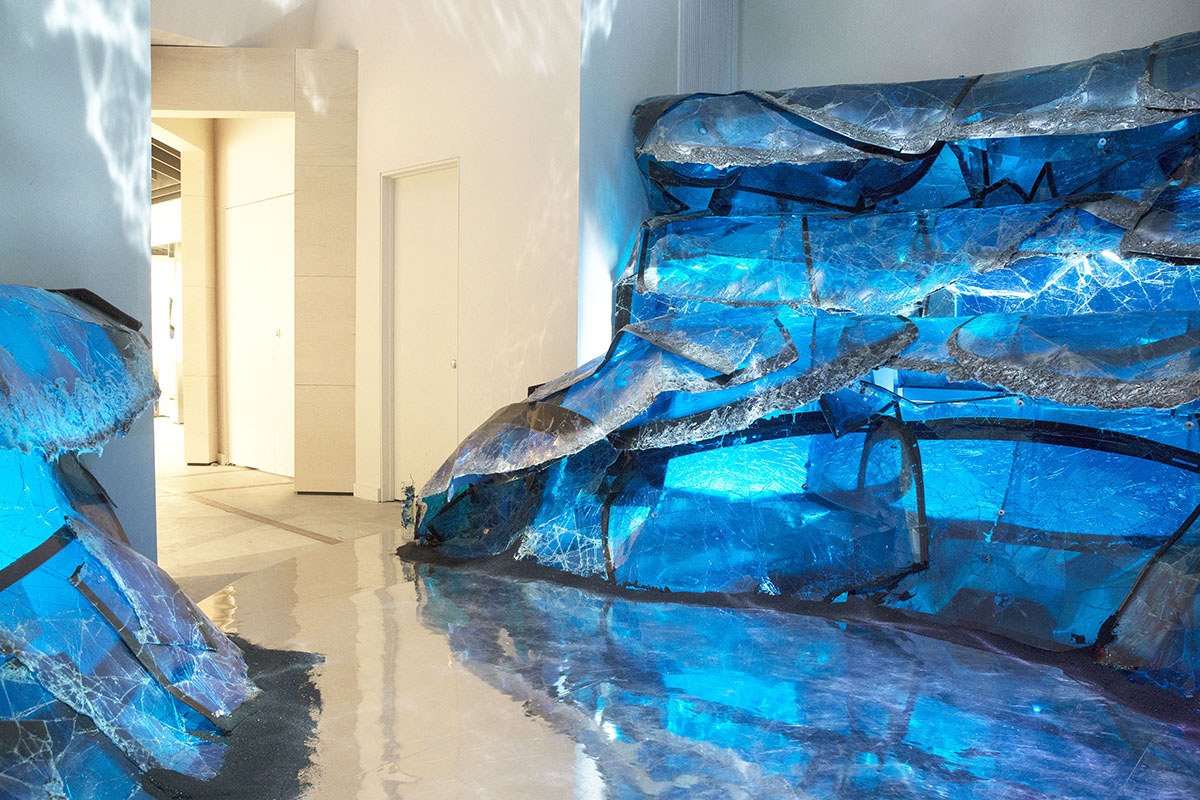 Korean eyewear brand Gentle Monster is constantly introducing new art installations to their New York flagship store, with the latest crafted by aquarium designer Justin Muir and glass sculptor Ivan Lee Mora. Entitled Grand Blue, the installation is inspired by the French film Le Grand Bleu and is a vision of peace and happiness on the surface of the ocean. It's a bit unreal actual, as we see clashing waves and a high tide frozen in time, along with sunken glasses, all coming together to deliver a unique experience. Recycled, lamented glass is shattered and layered to give an illusion of ocean swells and waves while there's even a 150-gallon aquarium created with a cabinet in cerused oak of grey and black with custom silver banker mesh and sand substrate from Fiji. Inside are various clownfish and anemones, all of which have been captive-bred or farmed in the US.
Grand Blue is now on display at the Gentle Monster New York flagship, located at 79 Grand Street in Soho, from May until August 31st, 2016.