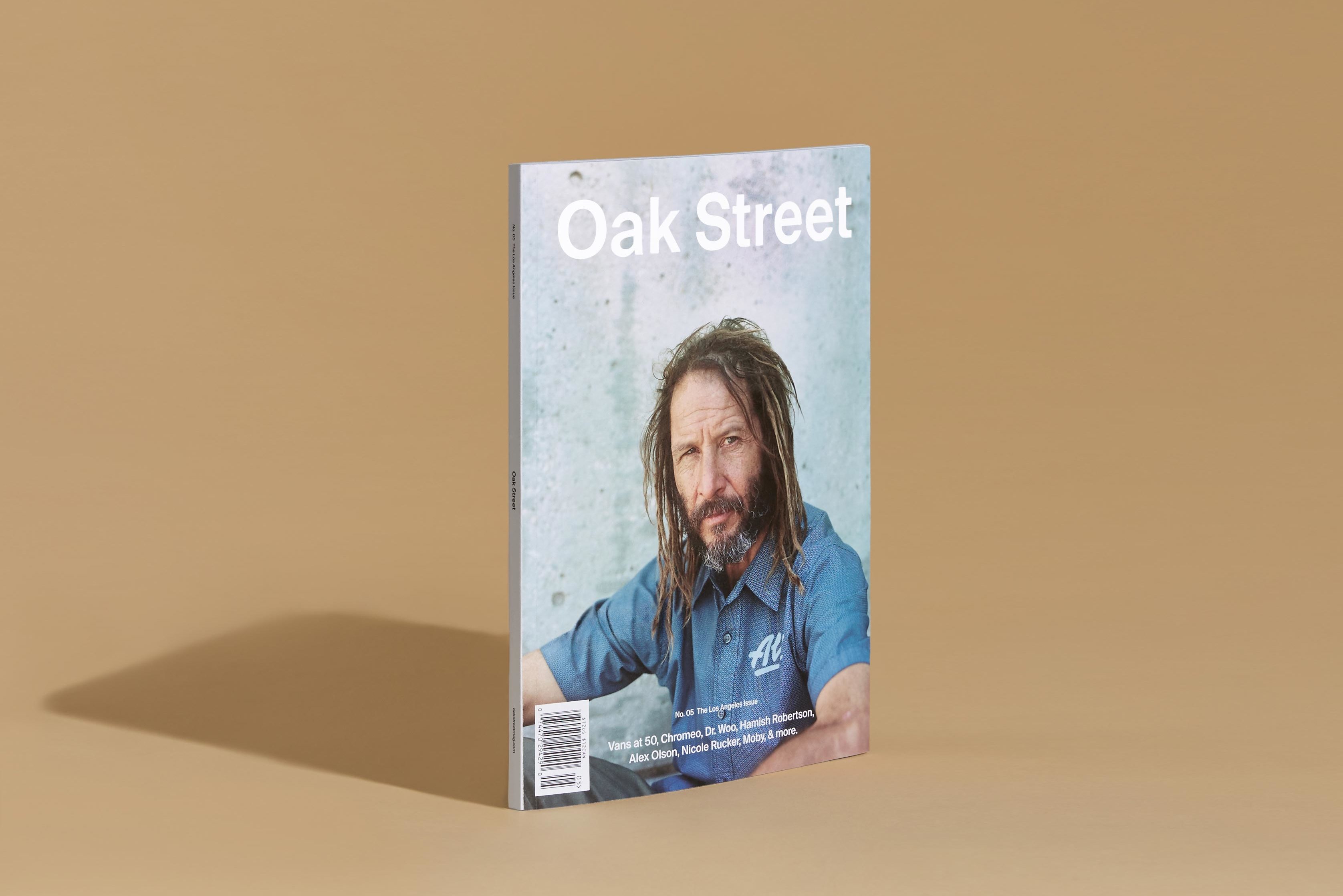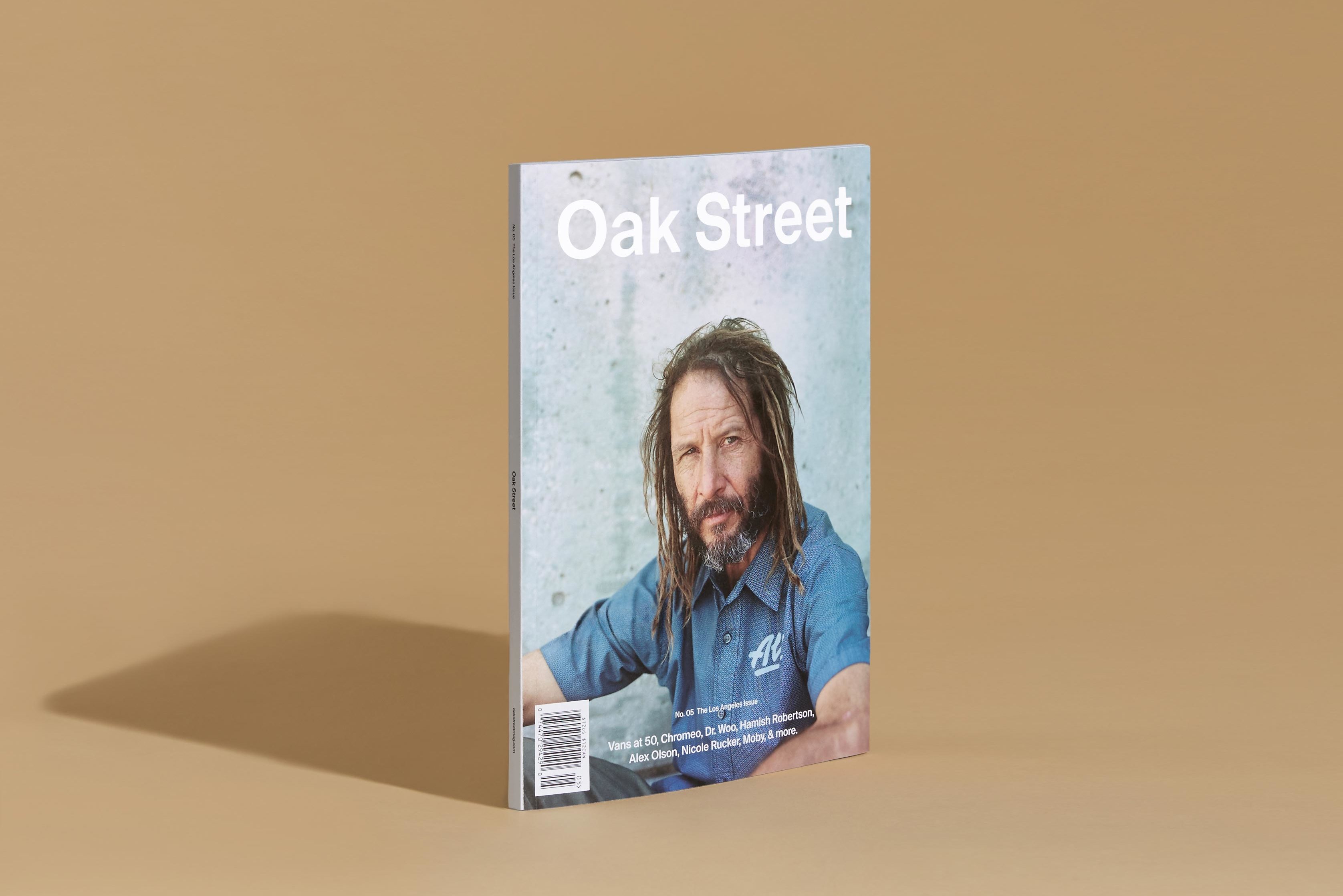 Oak Street, a bi-annual print magazine started by fashion/tech startup Frank + Oak, is launching Issue No. 05 and the compilation of articles is a tribute to the beautiful city of Los Angeles – what the place has to offer and "what the hype is about." The branded publication prides itself on standing at the intersection between "work, culture and community" and the large spectrum of topics covered in this issue is a reflection of that. With Oak Street being somewhat of a niche magazine, it is no wonder that The Los Angeles Issue explores stories that cater to the creative lives of young, sophisticated men and women who live the bustling urban life.
From the front to back page, the editorial serves as an homage to the city. The cover story Vans at 50 is a clear indication of that, as the brand has its roots in the Los Angeles skateboarding culture and continues to stay relevant today. The article itself provides insight into the minds of the company's most notable personalities, including Steve Van Doren, Taka Hayashi, Steve Caballero and cover star Tony Alva. Beyond that, there is an expansive exploration of LA artistry: from Dave 1 and P-Thugg, who talk about their upcoming, wholly LA recorded album; to Alex Olson, LA expat in New York working on his fashion-skateboarding-lovechild Bianca Chandon; to premier tattoo artist Dr. Woo at the Shamrock Social Club, where he offers a glimpse into LA's ink scene.
Check out the magazine here and watch out for Issue No. 05, which is set to hit newsstands on July 11.