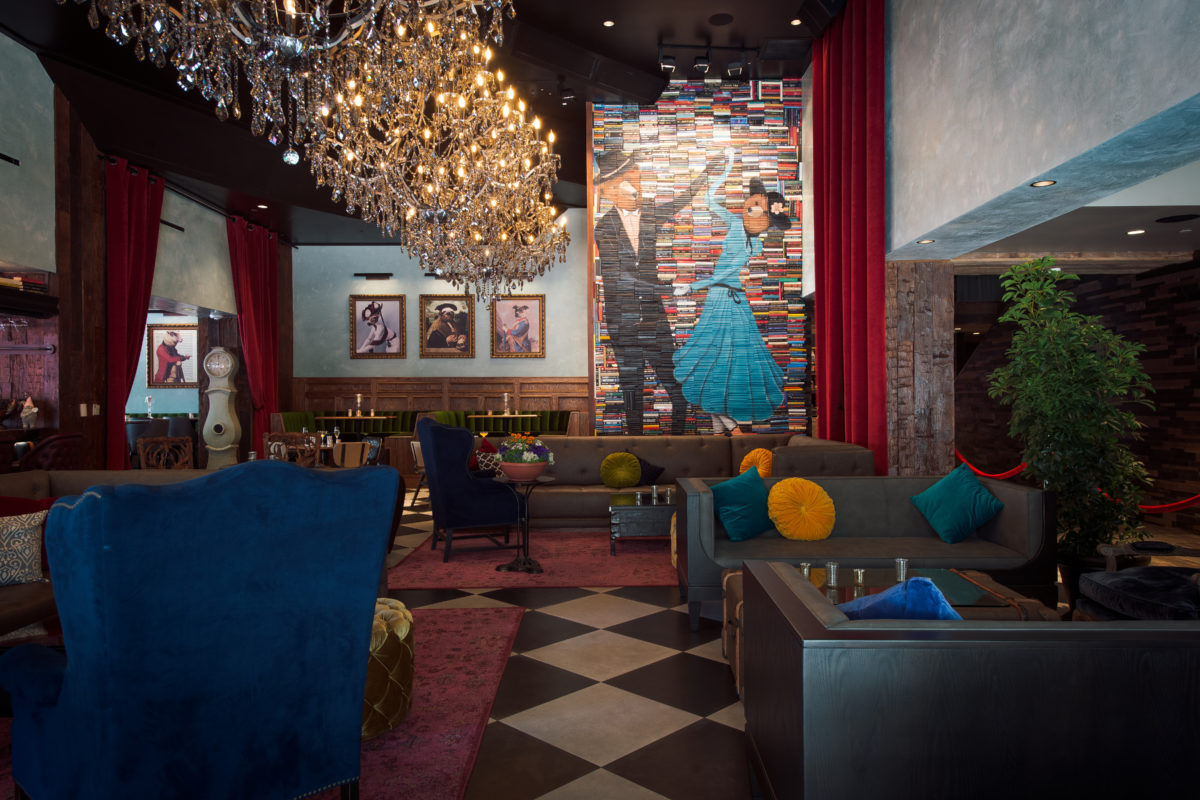 Tuck Room Tavern Brings a Touch of Whimsy to Westwood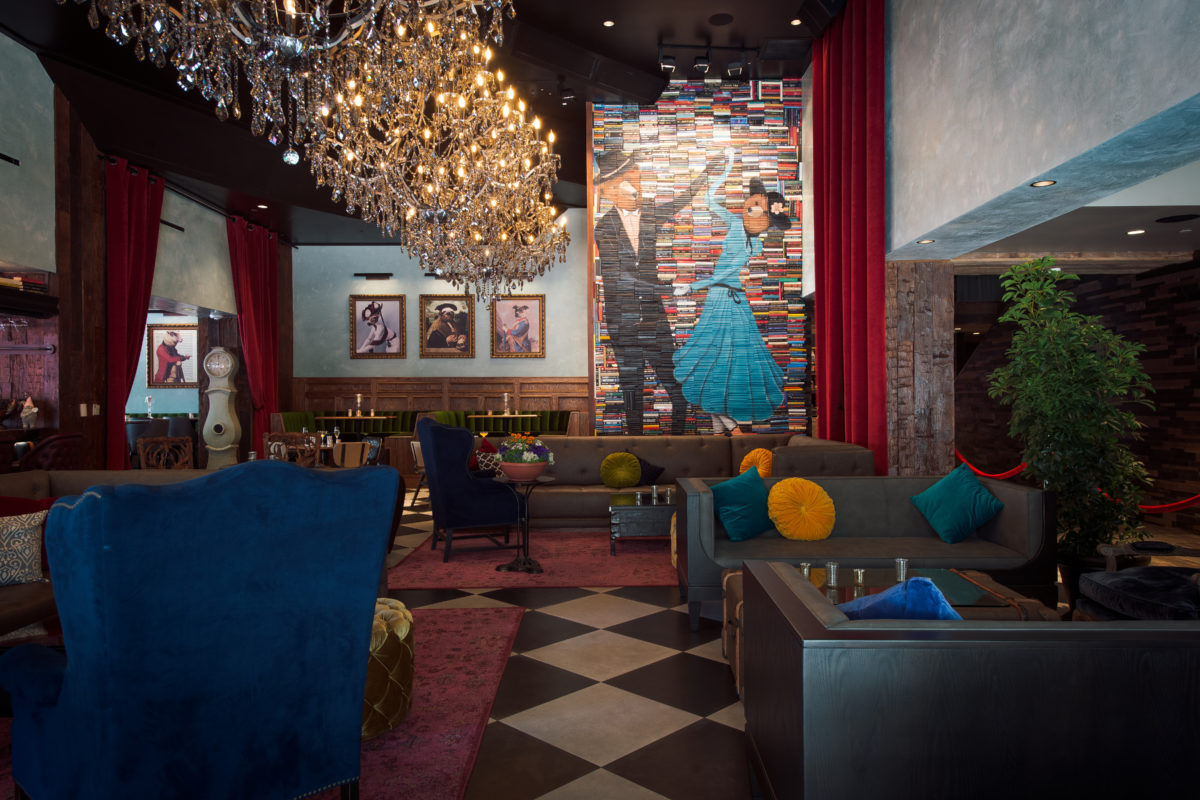 James Beard award-winning chef Sherry Yard is behind the new, highly anticipated culinary destination to hit Westwood, Los Angeles called The Tuck Room Tavern. A whimsical air permeates the entire restaurant, with its "checkered floors, tall leather and emerald velvet banquettes, striking crystal chandeliers and floor-to-ceiling painted bookshelves" based on the space's Clue-inspired interior. There is a very artistic flair to the restaurant, which houses famous artist Mike Stilkey's hand-painted book sculpture art and murals and stunning "thought-provoking pieces combining colonial American nuances with humorous elements" by Kalisher Studio. Children are even encouraged to be interactive with the space, as a riddle is hidden for them to find; success is rewarded with a complimentary dessert.
The food, of course, still stands as the centerpiece of The Tuck Room Tavern. Sherry Yard calls her offerings "craveable American fare," an accurate statement for a menu that is full of familiar comfort cuisine with a unique twist. Some notable starters include the "Reuben Croquettes with crispy pastrami, Swiss cheese, sauerkraut and "thousand island" sauce, and the Brioche-Crusted Crab Cakes,  with Old Bay remoulade, frisée and Polito Farms citrus salad, yuzu vinaigrette." The main plates offer a fresh spin on classic dishes, from the ""Drunken Goat" Turkey Burger, made with Mediterranean spiced turkey, green Harissa, Greek yogurt dressing, pickled cucumber and wild arugula" to the particularly hyped about "Mango & Habanero BBQ Baby Back Ribs with spicy tangy coleslaw and honey-glazed cornbread topped with whipped goat cheese." These decadent plates are complemented by Corporate Sommelier/Executive Bartender Adam Seger's creative, extensive list of handcrafted cocktails inspired by the Golden Age of Hollywood. Within the walls of The Tuck Room Tavern, mixology is an art and intricately crafted libations are taken very seriously. Take a look at pictures of the new spot to make ground in Westwood in the gallery above.