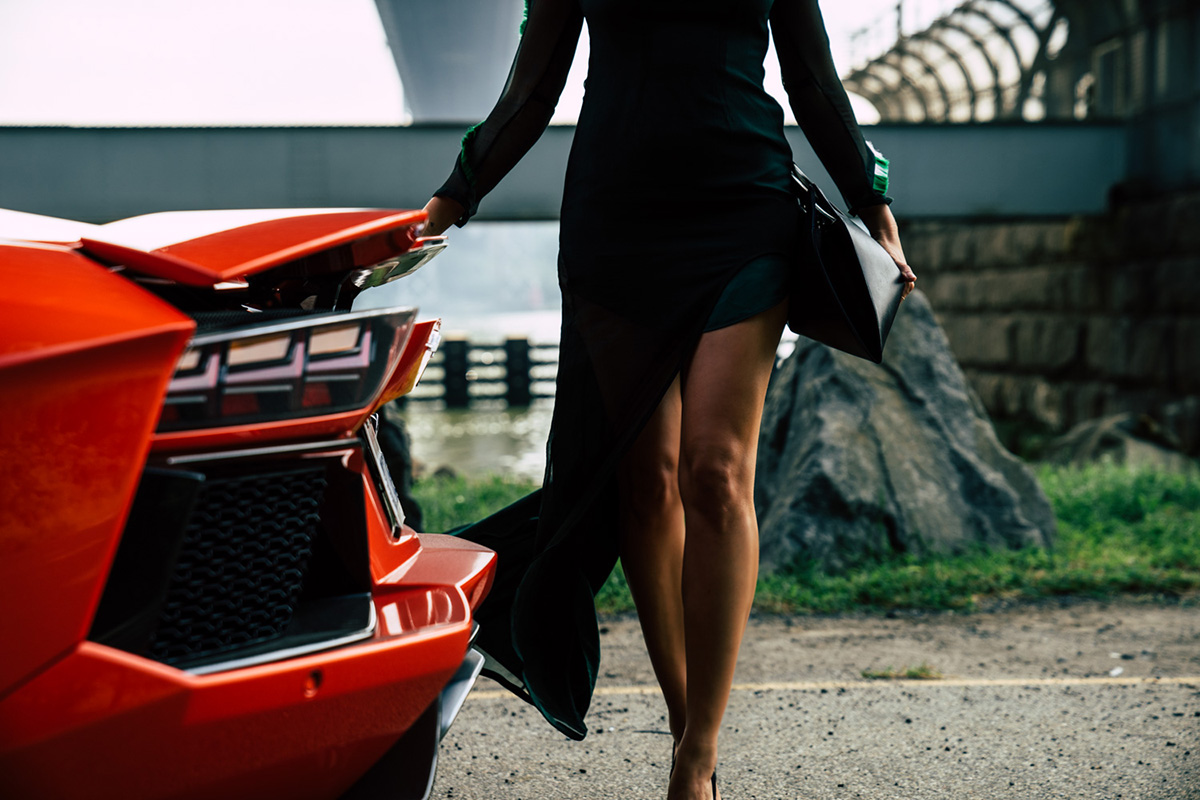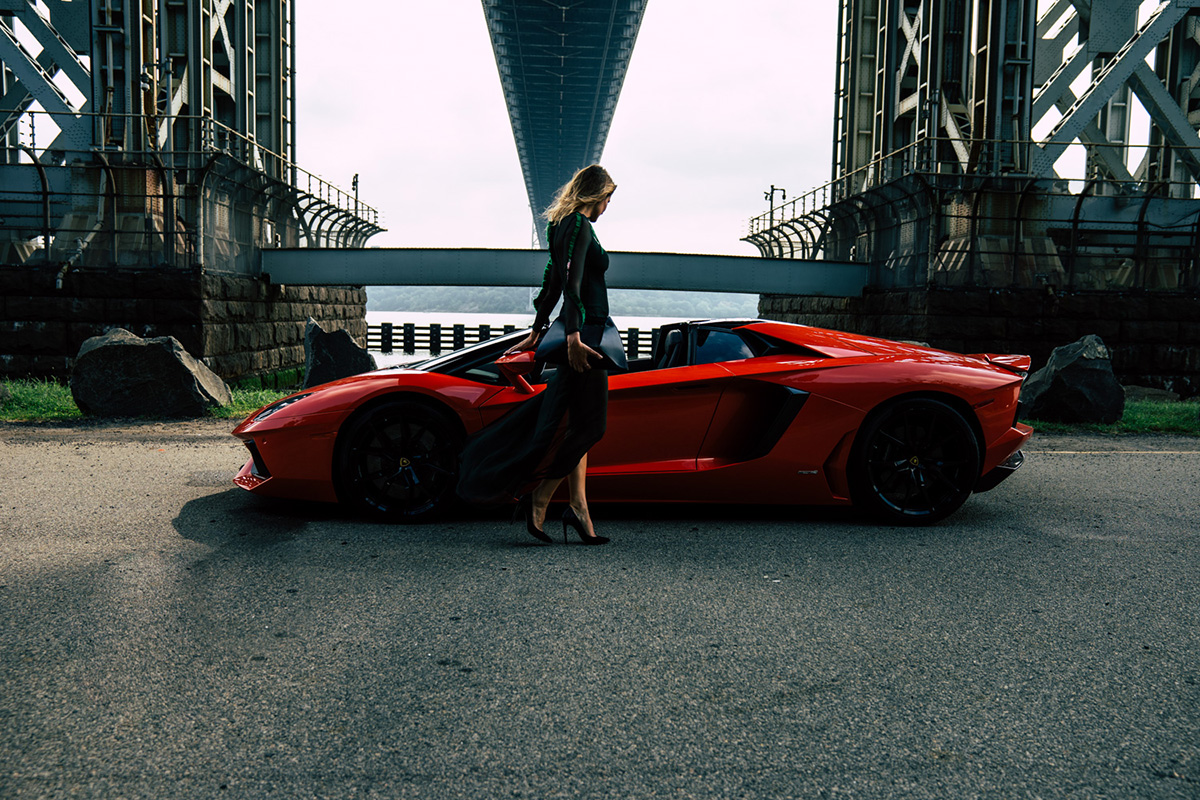 Photos by Atif Kazmi for Por Homme
NYFW, one of the most demanding weeks for all things fashion in New York City is in the books. From Nicholas K kicking things off last Thursday to Rebecca Minkoff turning Greene Street into a runway Saturday to Ralph Lauren shutting down the Upper East Side last night to close things out, the S/S 2017 showings were some of the most daring we've been fortunate enough to witness. And what the designers, production teams, and models make look easy takes a ton of time and training and discipline, but what if you could just escape the New York rush, even if it's just for a moment? We helped NEXT model Sam Tannehill do just that as we made our way up the West Side and out of the City in a Lamborghini Aventador Roadster finished in 'Arancio Argos'.
The Aventador Roadster features a mid-mounted 6.5-litre V12 engine that churns out 700 horses and 509 lb-ft of torque, a single-clutch 7-speed gearbox that ensures you feel every shift, and a design that's inspired by a fighter jet. A fighter jet. Couple all that with a beautiful model and it's safe to say we weren't flying under the radar. Sam wore an elegant forest green gown from Yufash, pairing it with black pumps from Tiannia Barnes and a black structured leather clutch from AGNESKOVACS. Her entire ensemble was just perfect.
Check out shots from the shoot in the gallery above.
Special Thanks to:
Casting: Cano Castings
Model: Sam Tannehill, NEXT Models
Styling: Eman B. Fendi / Atif Kazmi
Hair + Makeup: Christina Errante
Brands: Yufash, AGNESKOVACS, Tiannia Barnes
Photography: Atif Kazmi