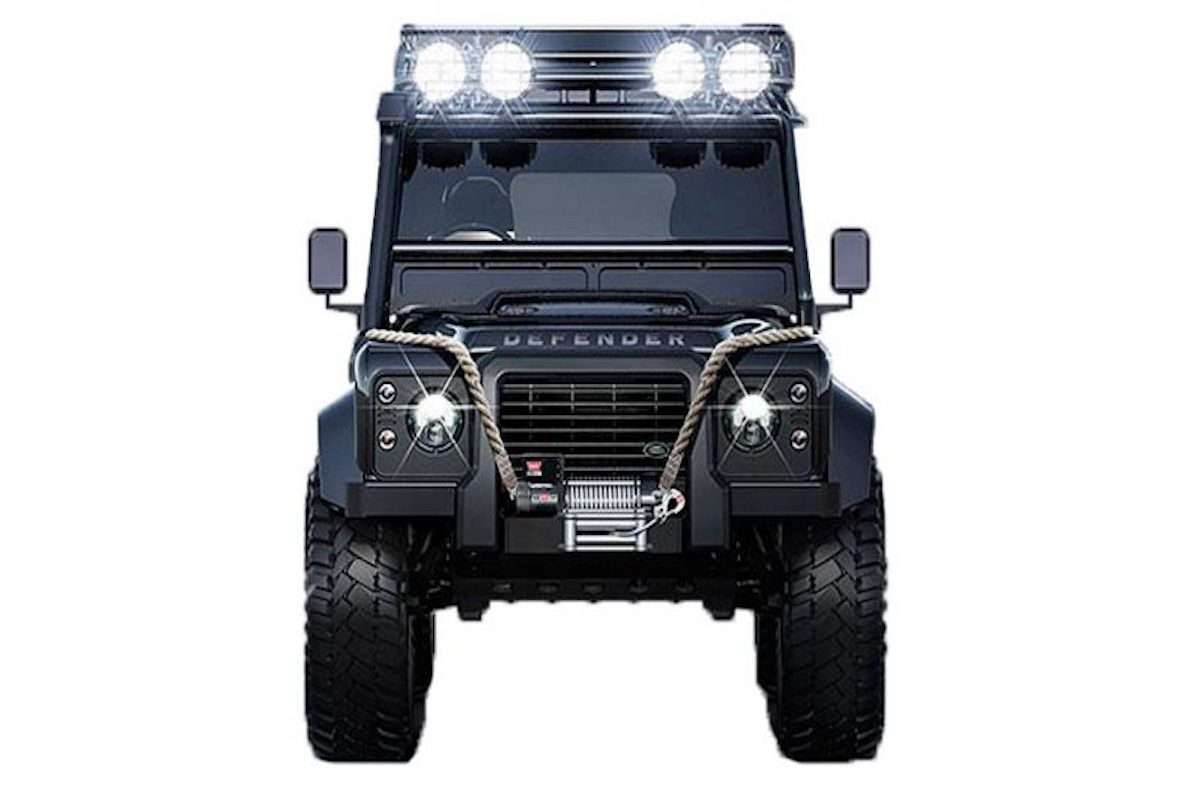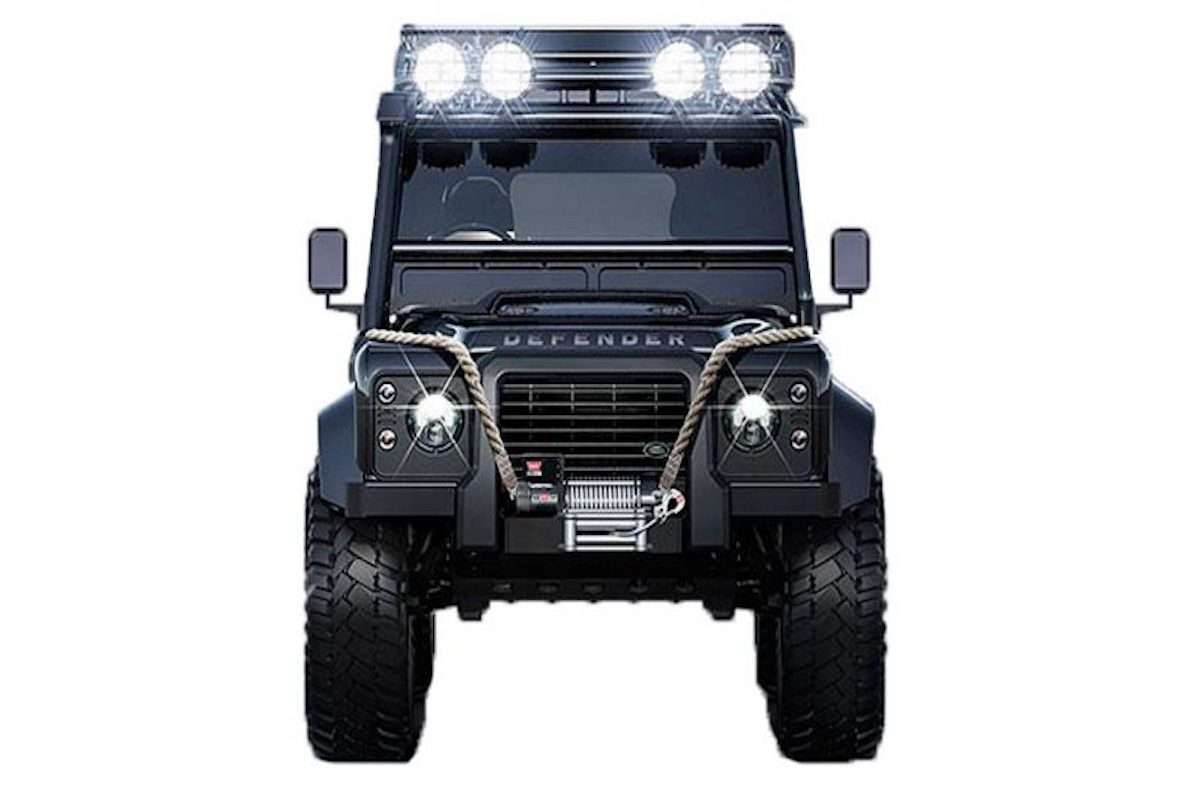 If you've ever wanted to feel part of a James Bond film, now is your chance. Tweaked Automotive is giving consumers the option of purchasing their "Spectre Edition Land Rover." The automotive company specializing in vehicle modification has constructed an exact replica of the Land Rover featured in the 2015 Bond film, "Spectre," available for purchase in both the 90 and 110 models.
"The Tweaked SPECTRE EDITION features the same components as those fitted to the film car, from the 16" beadlock wheels, to the unique extra wide arches to much much more. We have gone into every detail to ensure every item fitting is correct." – Tweaked Automotive
What ever situation you may find yourself in, you will find comfort in the fact that this special edition Land Rover features an all black paint job to blend into the dark, an LED light bar, and even a tow kit. A vehicle fit for a secret agent.