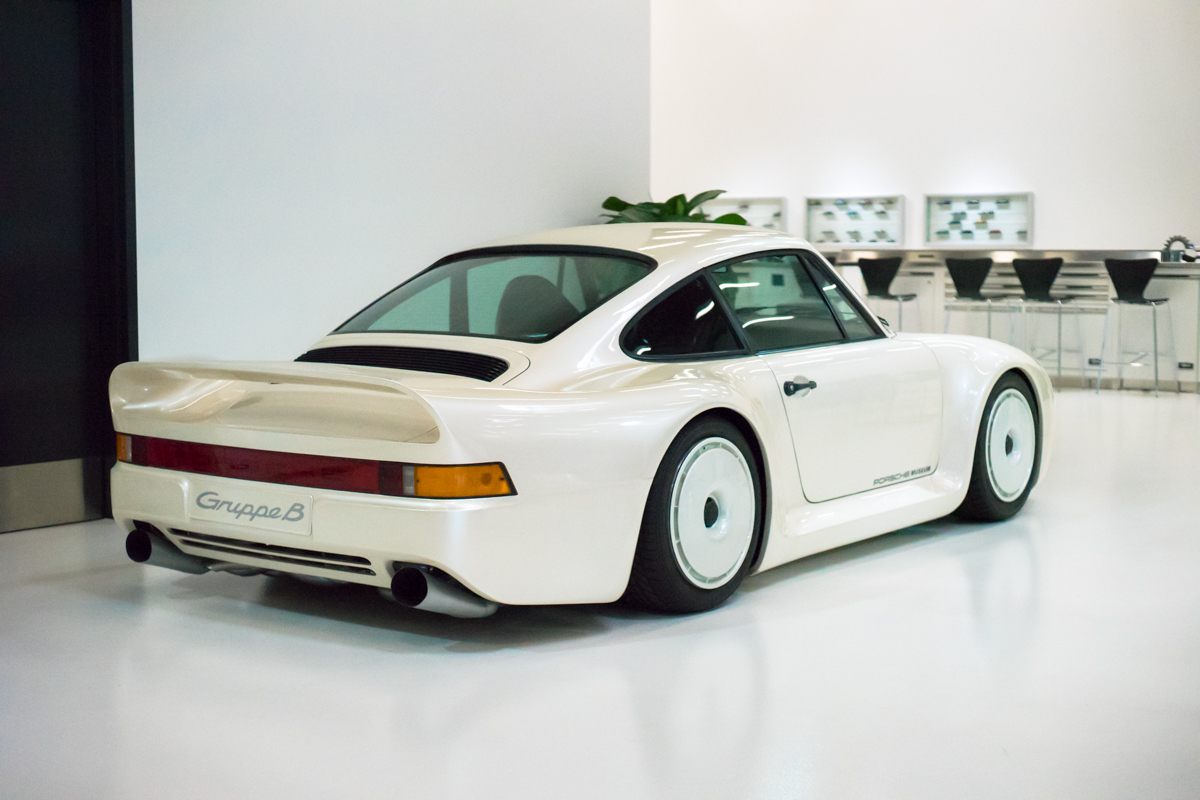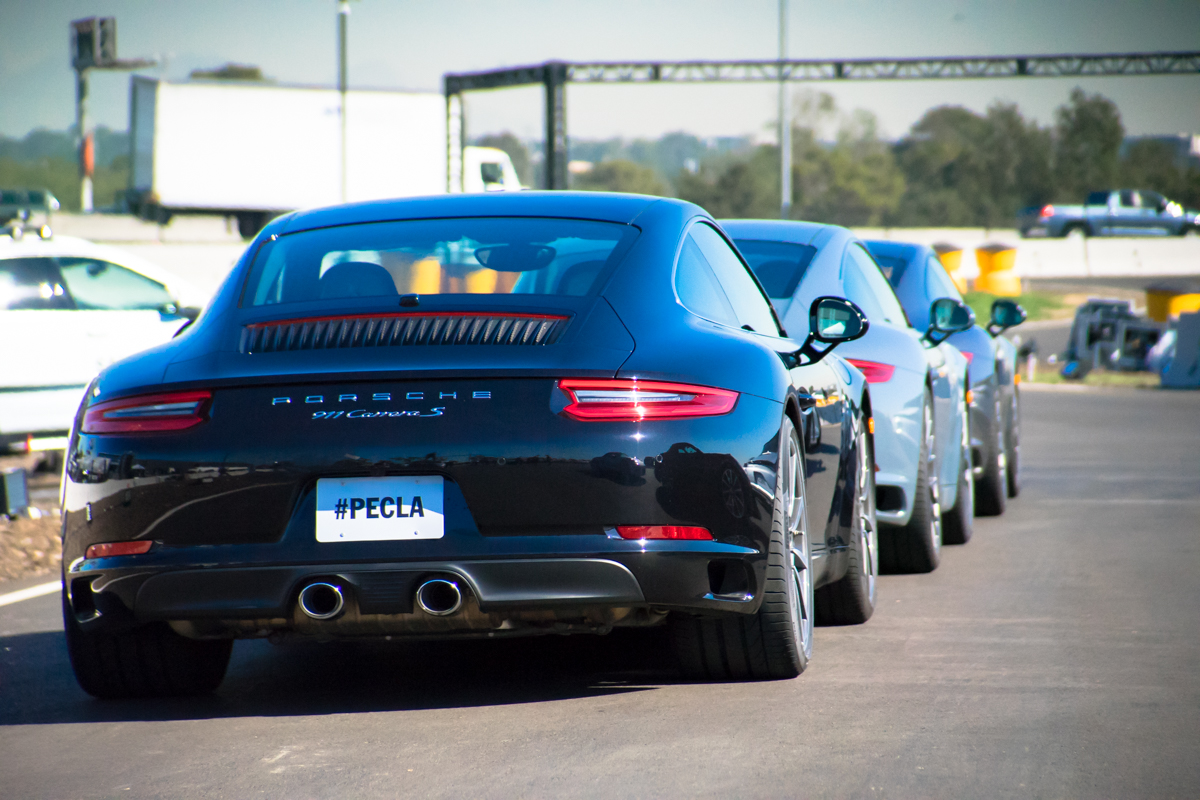 Photos by Atif Kazmi for Por Homme
Earlier this week, Porsche invited us out to the official unveiling of their new Experience Center in LA, an expansive West Coast destination where fans of the German brand and car enthusiasts in general can get a chance to do a lot more with the cars in Porsche's lineup than what's possible in one of their showrooms. With this being the second Porsche Experience Center in the US — Atlanta opened in May 2015) — seems they've already perfected the equation of how to connect with a new generation of car lovers, one that's spending more and more money on experiences.
And PEC LA is offering quite a bit to experience, including a driver development track with eight educational modules totaling 4.1 miles, a changing exhibit that pulls in some of Porsche's most iconic race cars, and Porsche's 917 Restaurant that sits on the second floor and overlooks the track. We went from hitting Launch Control in a 991 Carrera 4S on the track's acceleration straight to hopping in a 718 for the Ice Hill where we could let the tail out a bit and test our reflexes in the process. The off road setup is honestly the courses's not-so-hidden gem. At one point, you're sitting atop an elevated plateau pointing right at LA's 405 and getting ready to hit a 70% decline. And yet, Porsche's Cayenne shows just how ready and capable it is when put in even the craziest of circumstances.
If you're looking to host a party or an event, chances are your friends or clients haven't experienced anything like this. Have you been to a birthday party with this good of a backdrop? Didn't think so. Heck, you can even hit the room with all the precision-oriented driving simulators to duke it out with your friends before touching asphalt and really getting down to business. The 50,000 square-foot building has a lot more, too, with a 100-plus-seat conference room, eight private meeting spaces, and a lot more to get you and your team out of the office and into a space that can only inspire. You'll even see that Porsche Motorsports has relocated from Santa Ana to their own dedicated space inside the Experience Center building, something that will give visitors to PEC LA an unparalleled look into the world of motorsports as race teams are regularly cycling through.
And where the Experience Center in Atlanta has some restrictions due to its connection to Porsche's North American headquarters, the LA location has an open door policy and a placement on the highway that makes it hard to ignore. Check out shots from our visit in the gallery above and head to PorscheDriving.com to learn more and sign up for your own Porsche Experience.