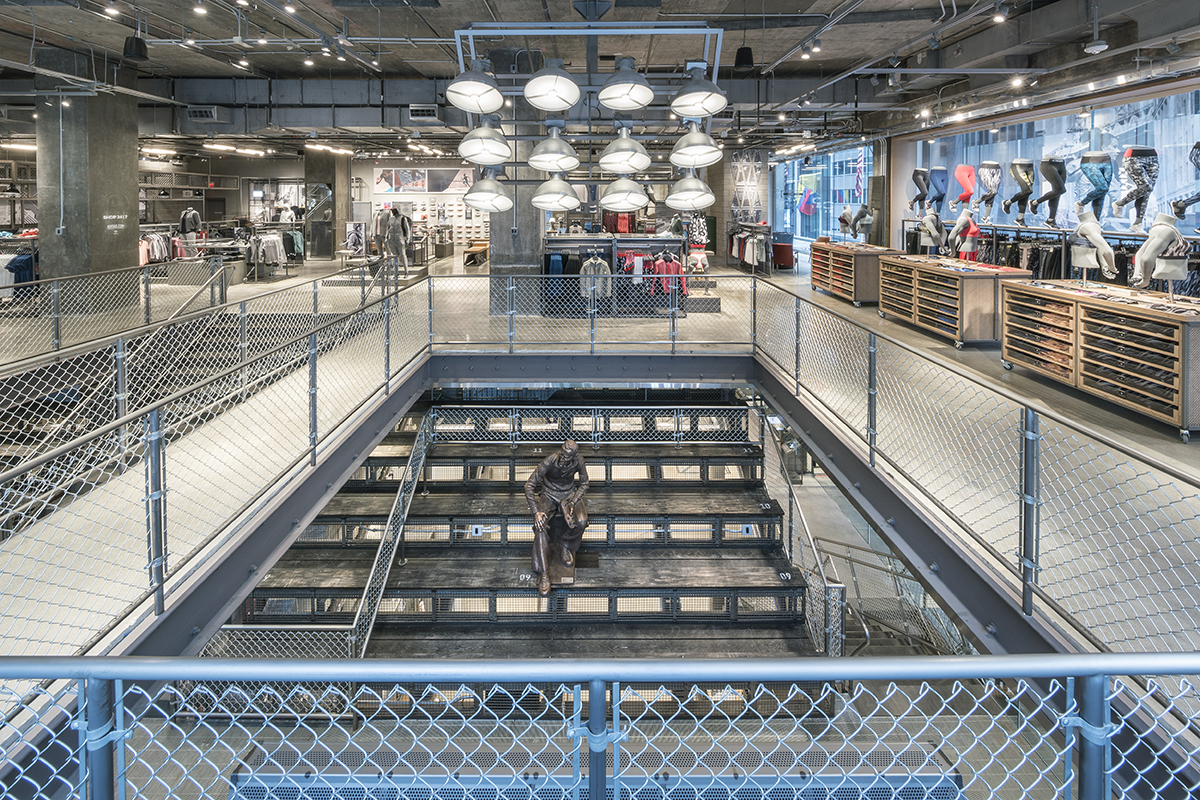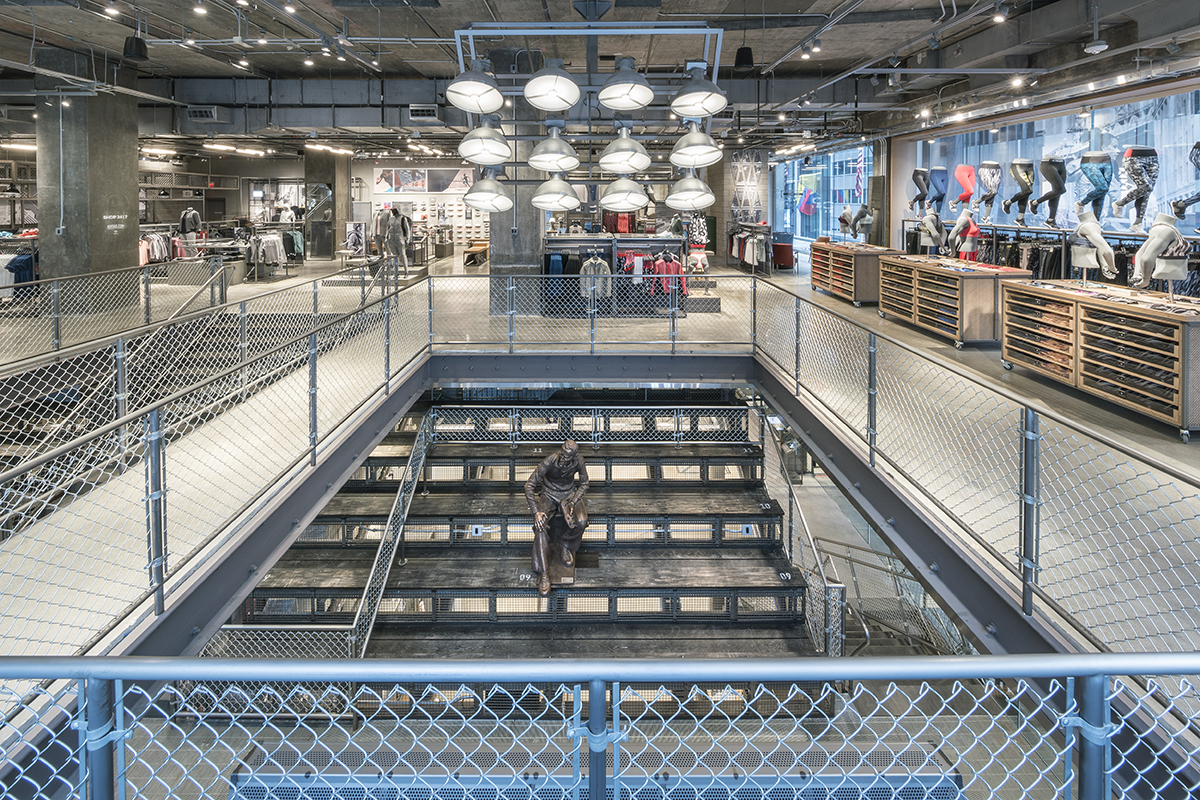 This week, adidas opened the doors to its brand-new Stadium-inspired New York City flagship store in Midtown, playing host to select media and close friends of the brand. We were in attendance as DJ Esco and his mascot worked the crowd on the second floor while other notable folks like Desiigner and Karlie Kloss were hanging out as well. As for the store itself, we're talking a 4-level excursion into everything adidas. With more than 45,000 sq. ft. at its disposal, adidas NYC is the brand's largest store in the world and introduces a new stadium retail concept that's inspired by classic high school stadiums. No detail was overlooked here and everything has this fluidity to it. Take a step through the tunnel entrance, grab some gear and head to the locker rooms that are in place of conventional dressing rooms. Then, hit The Track and The Turf areas to put the product you're trying on to the test. And if that's not enough, you can hang out on the stands to check out some live-game viewing.
In terms of product, you can expect a ton. There are a few things exclusive to adidas NYC, including the ability to customize the adidas UltraBOOST silhouette through the miadidas Customization Studio. And if customizing your sneakers isn't enough, The Print Shop will be letting customers customize their jerseys in real time, too. When popping in, be sure to check out the stadium fan shop-inspired Home Kiosk for NY-themed product.
Check out shots of the adidas NYC flagship store in the gallery above and visit the new adidas outpost at 565 5th Avenue.