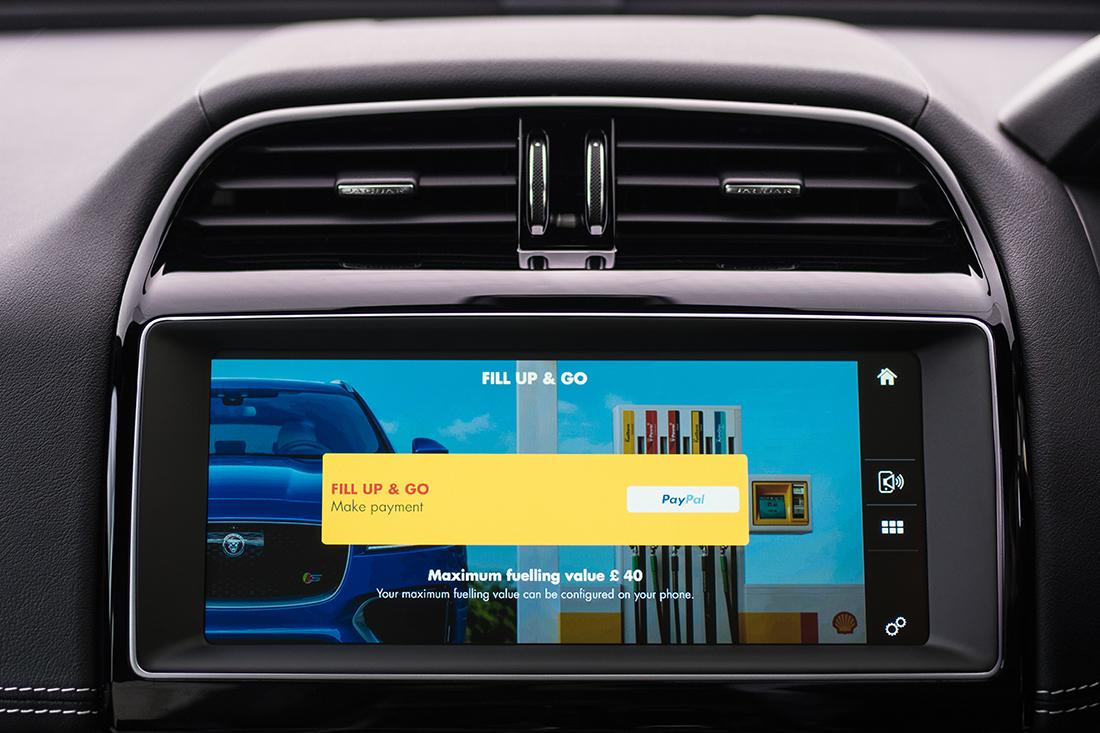 2018 Jaguar F-PACE, XF and XE Will Let Drivers Pay for Gas From In-Car Touchscreens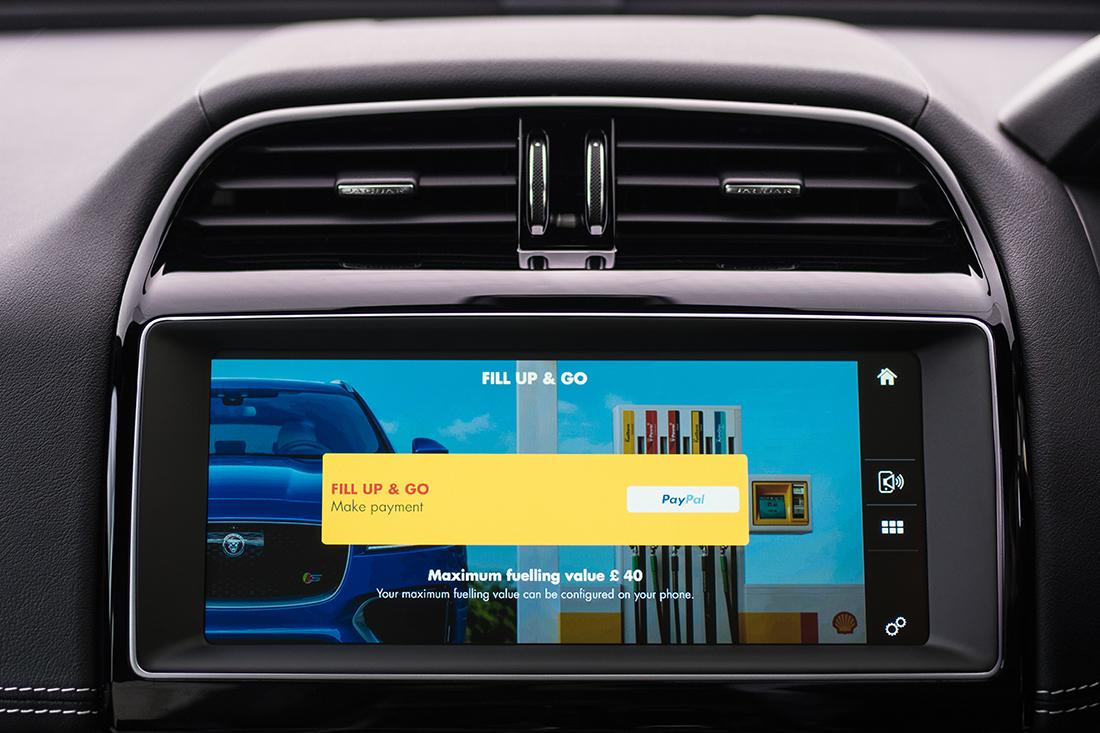 Jaguar's introduced a ton of welcomed upgrades for the 2018 Jaguar XE, XF and F-PACE models, with enhancements ranging from performance and trim packages to a host of tech enhancements. We're most intrigued by the launch of the new Shell App which allows Jaguar drivers to pay for gas at Shell stations right from the car's touchscreen. The car's GPS will find the nearest Shell station and guide you there before allowing you go with a contactless payment right at the pump. The process integrates with an app on a driver's mobile device with the fuel amount and payment method, current PayPal or Apple Pay, to be chosen right from the vehicle's touchscreen. Once filled up, an electronic receipt will show up on the touchscreen and be sent to the driver's email address for added reassurance and accounting.
Check out the video above to see how it'll all work. Jaguar Land Rover's Cashless Payment connectivity with Shell is the first of its kind and kicks off in the UK this month, with a global roll out aimed for later this year.