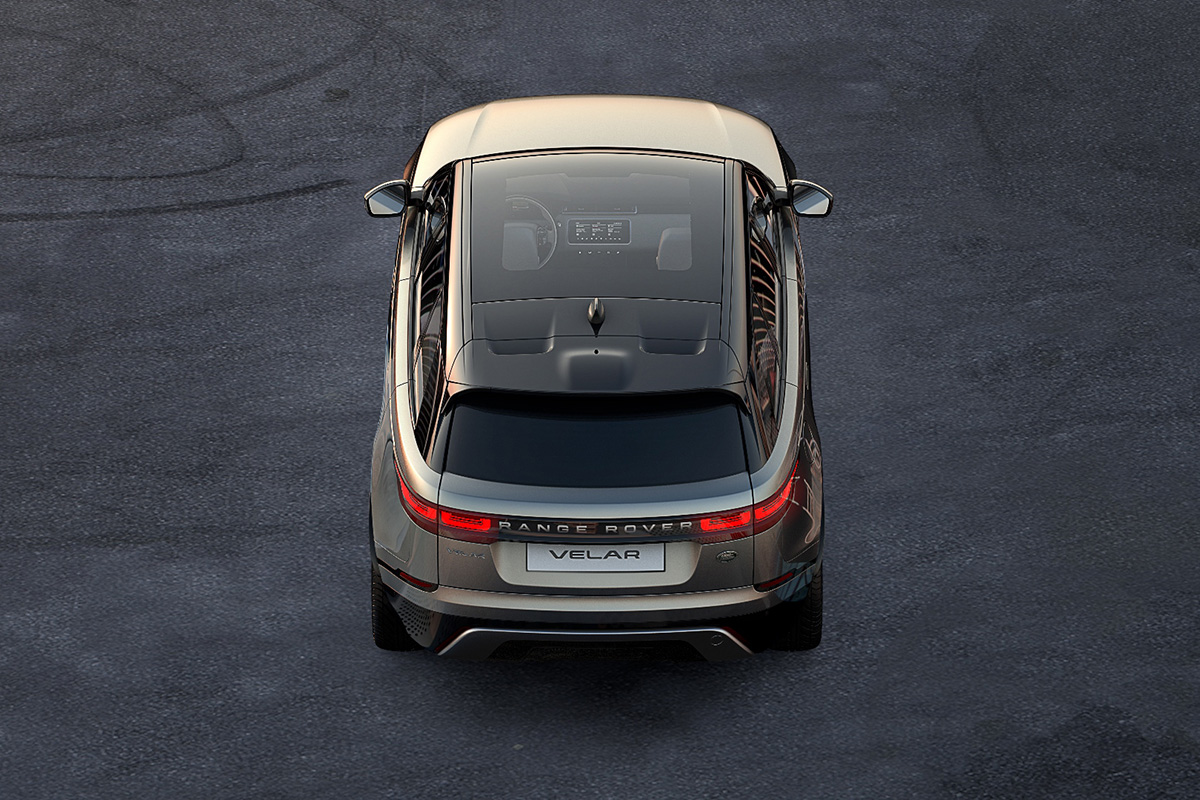 Range Rover Velar Introduced As Fourth Member of Range Rover Family
Land Rover has had quite an exciting week, first with the global launch of the new generation of the Land Rover Discovery and now the introduction of the all-new Range Rover Velar, a refined SUV that's set to fill the gap between the Evoque and Range Rover Sport. With the name derived from the original Range Rover prototypes of 1969, the Range Rover Velar will help to further the Range Rover family's spirit of innovation and aim for elegance and modernity. Though we'll get more details when it's fully unveiled next week, the Velar will be fit for every occasion and for various terrains. It's going to use unique sustainable materials and advanced engineering to be every bit a Land Rover as expect from all other vehicles in the lineup.
We get an early look at the rear of the Range Rover Velar above but look for more imagery and details to come out on March 1st, with an in-person unveil taking place at April's New York International Auto Show.