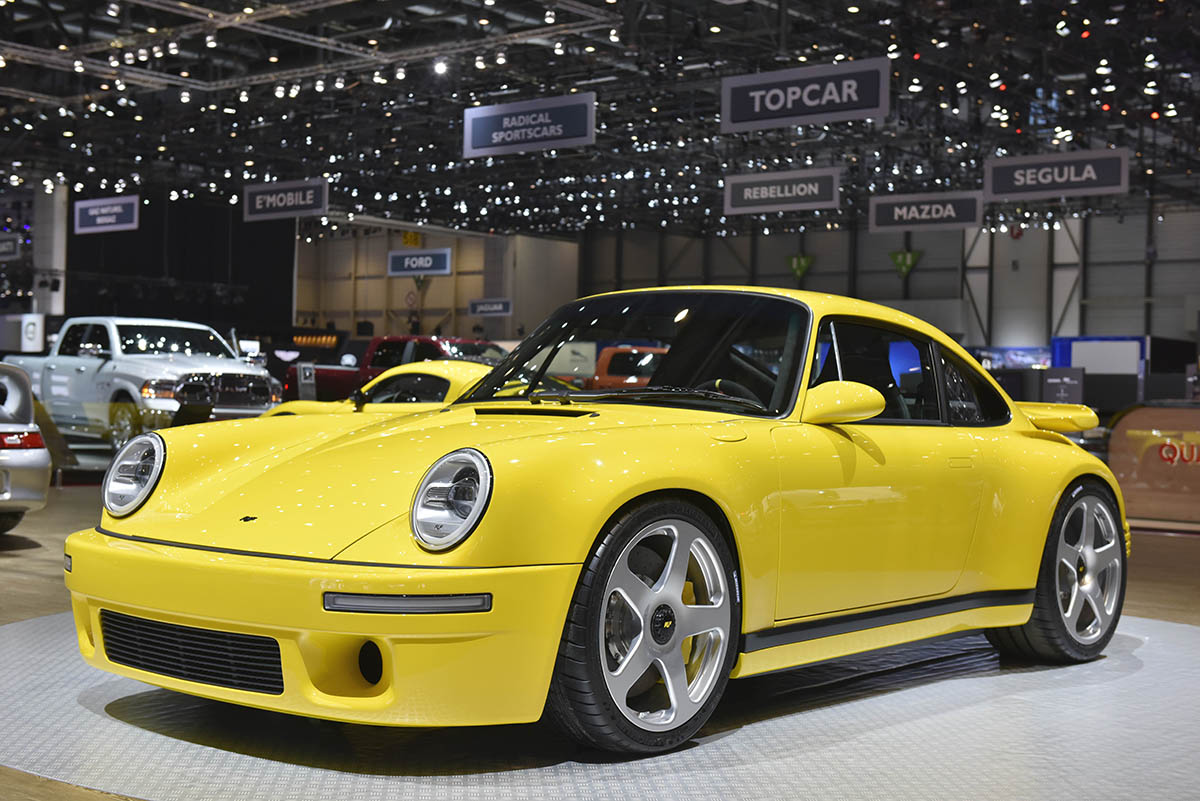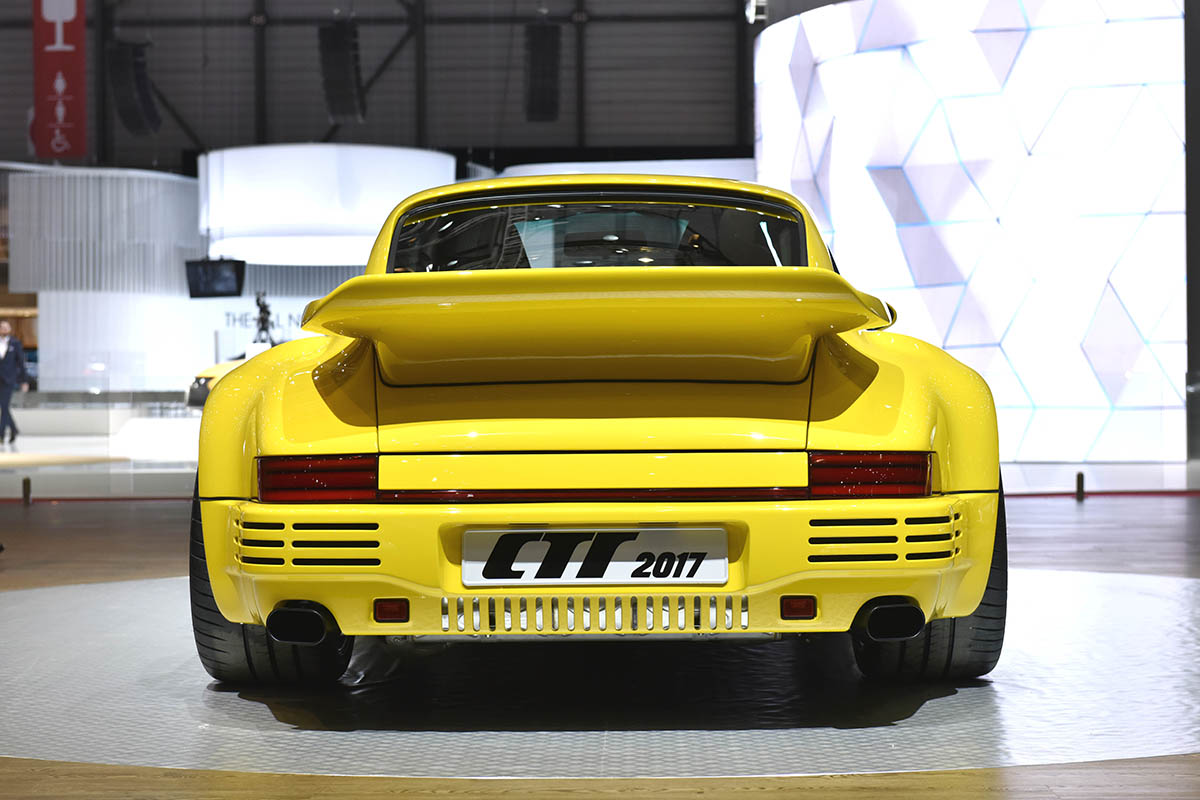 Introducing the 2017 RUF CTR, a tribute to the 1987 CTR "Yellow Bird" thirty years after its momentous debut at Road & Track's "World's Fastest Car" competition at Volkswagen's Ehra-Lessien test track in Germany. Though RUF has been specializing in Porsche cars since the 1960's, the 2017 RUF CTR is the first car to be engineered and designed by RUF while also being the first car to feature a rear-engine carbon fiber monocoque chassis. The skin's made entirely of carbon fiber while the front and rear crash structures as well as the integrated roll cage are built with lightweight steel. Dry weight of the 2017 RUF CTR comes in at just 2,640 lbs with a 3.6-liter twin-turbo flat-six built by RUF sitting in the rear and inspired directly by the engine design of the original Yellow Bird. When mated to a newly developed six-speed manual transmission, total performance figures come out to 700-hp, 649 lb-ft of torque, and a top speed of 225 mph. You'll catapult from 0 to 62 mph in just 3.5 seconds and to 125 mph in under nine seconds.
Inside the cabin, things are kept minimal with a three-spoke steering wheel, analog dial-type gauges, two seats made from carbon fiber, alcantara upholstery, paired with some leather and carbon fiber.
The 2017 RUF CTR will be limited to just 30 units with production scheduled to begin by 2018 at RUF's Pfaffenhausen, Germany, facility.