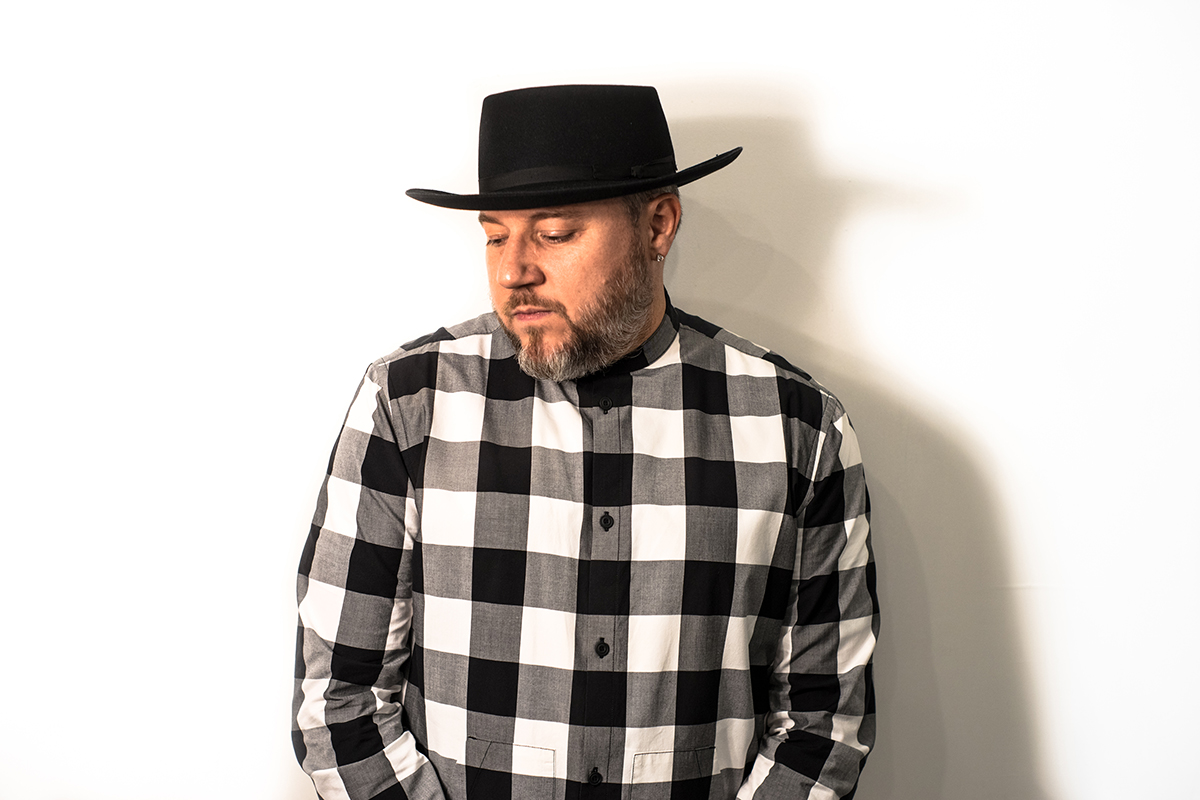 With adidas Originals, Iconic Photographer Jonathan Mannion Looks To Empower The Future Generation of Shooters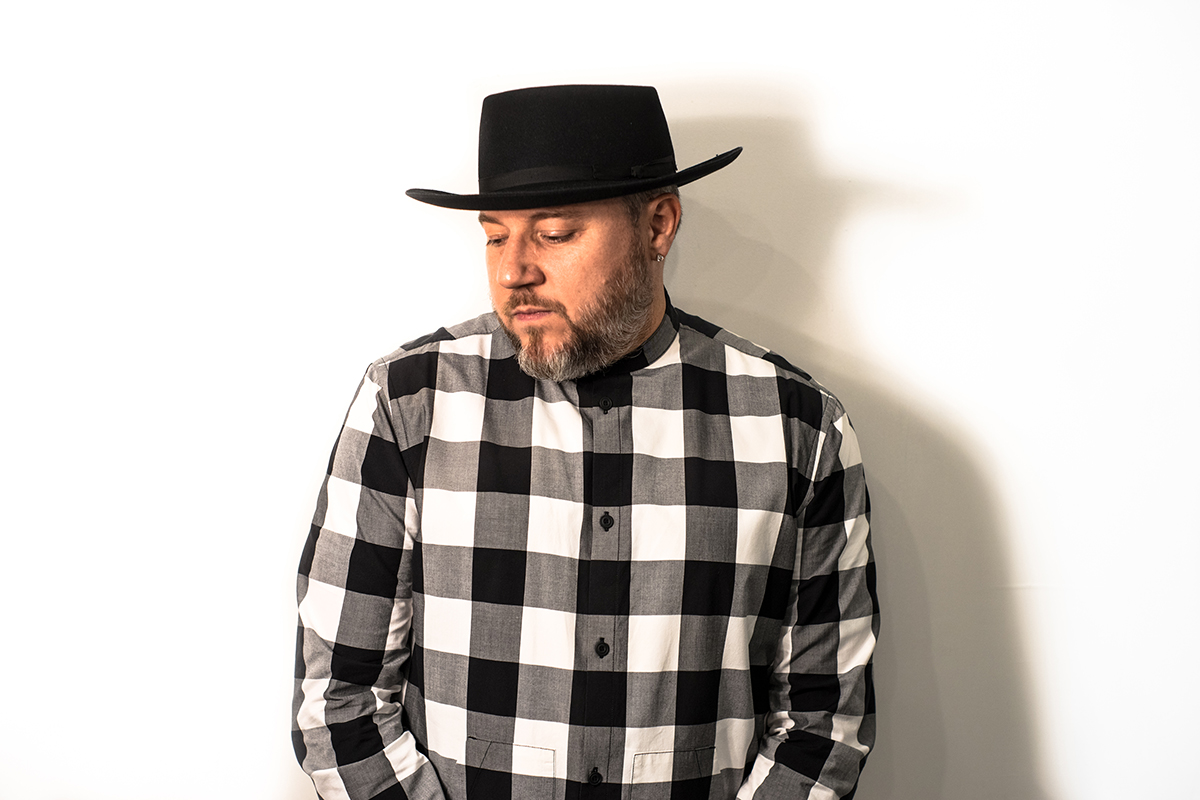 Jonathan Mannion by Atif Kazmi for Por Homme
Twenty-one years ago on the rooftop of his NYC apartment, a young Jonathan Mannion stood behind the lens of a camera as he relentlessly took shot after shot of his subject, a promising rapper from Brooklyn that had the blessings of Notorious BIG and many others in the hip-hop industry. Some color, others black-and-white, each camera told a slightly different story and these tools required photographers to really understand the elements and their surroundings well before they clicked the shutter button. But the second Mannion hit the shutter, he knew he had it. Suit on, white scarf around his neck, pinky ring on, and a cigar in hand while he lightly pulled his hat's brim low, this would go on to be the album cover for Jay Z's debut studio album, Reasonable Doubt.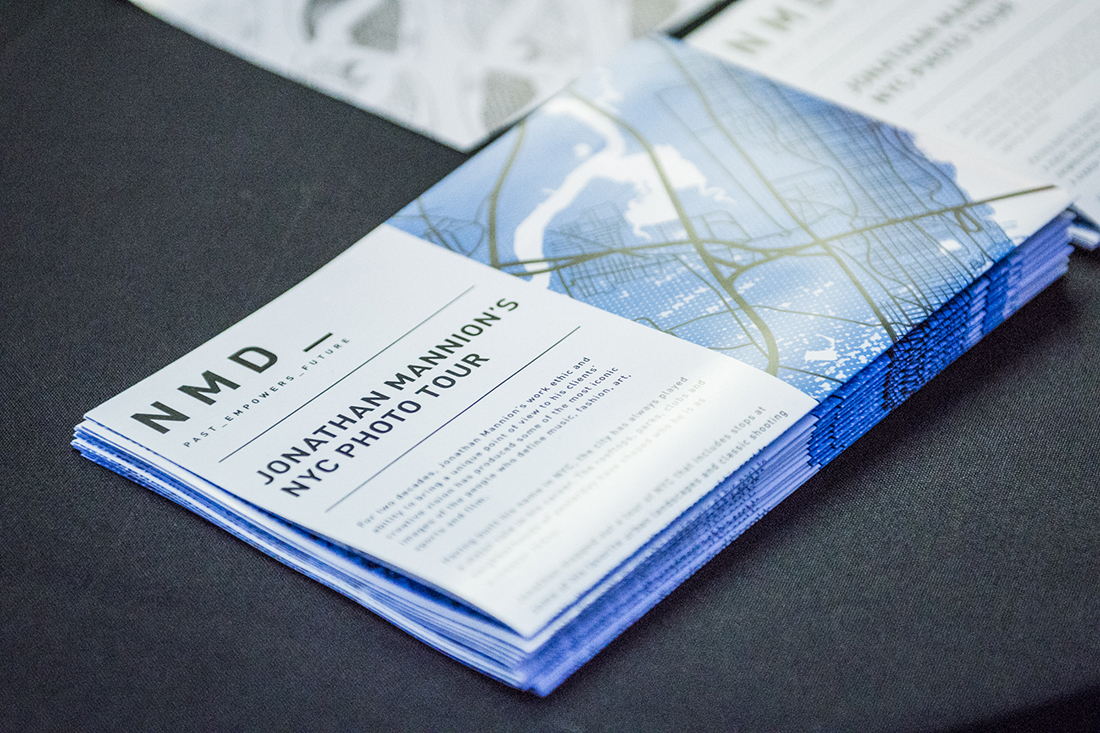 For the last two decades, Mannion's taken other portraits and album covers while also working with brands and agencies to help them tell their stories more effectively. But the lead up to this weekend's NMD Photo Experience was a first for Jonathan. With help from adidas Originals, he scouted various stops across NYC and took a group of young photographers along for the journey. The end result was a photo exhibition of his home city, with hand-picked shots from the emerging photographers that participated in the photo meet-up on display.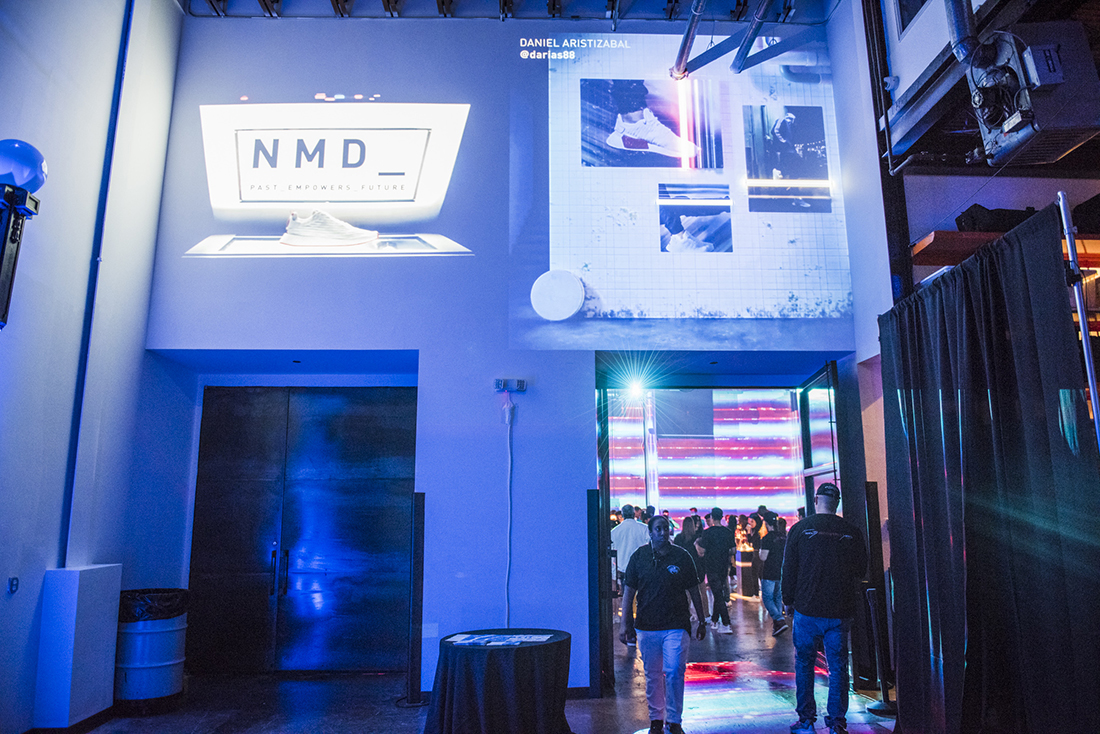 Our Editor-in-Chief, Atif Kazmi, sat down with Jonathan Mannion ahead of the exhibition that took place in Williamsburg this past Saturday.
It's the past empowering the future. And adidas showed it obviously with these kids and choosing this next generation and OGs like myself who have covered this entire terrain of New York, you know to be able to hold these kids high; and encourage and push them to really explore and go for it.

This is a first for me in this way. I've lectured at SVA, I've taught, I've done lighting courses. I'm constantly giving the knowledge. And I know that anybody that's choosing to keep knowledge rather than uphold this next wave of people that really need and want that information and curating the great ones, as we sort of did… There were 30-40 people and out of them, we chose 16. adidas has put their filter like who do we believe in, that wants it, and wants to move forward.
Talk us through the different things that were going on this weekend with this group.
My entire approach for this project was to really give these guys sort of a template of how I would approach a shoot if I was shooting, say an album cover. So I started in studio as I typically kind of do. Usually it's nice to have a home base where people can trickle in. If an MC happens to be late because he was recording in the studio the night before, he shows up three hours late, at least there's a way to kind of build things so that when this person walks in, we go from set to set. And then we typically go outside. And we go chase it. Chase the light, chase the environment, react to what New York City gives you in every moment.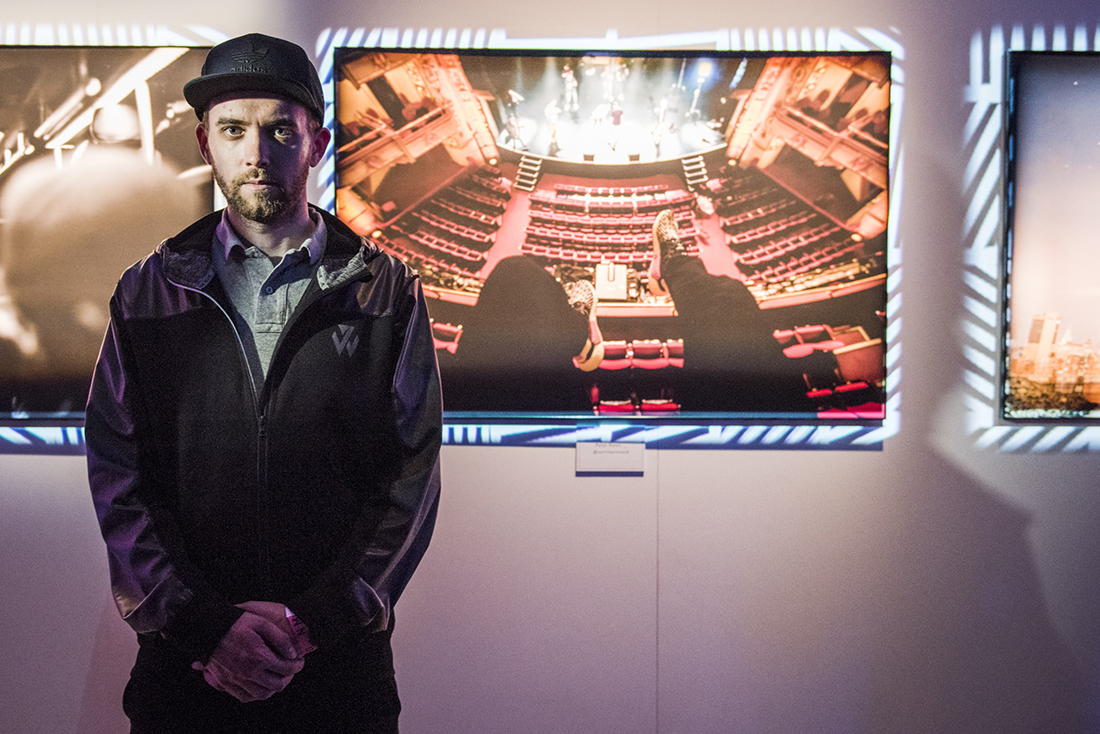 We were in Brooklyn with DJ Clark Kent who came through, who is obviously a sneaker OG with over 3,000 pairs. As he says, "I stopped counting at 3,0000," when you ask him how many he has, many of which are adidas. And he even did a collaboration with Originals as well which is fly. So I know he was a good welcome to Brooklyn introduction to the whole thing. From Brooklyn, we went to Harlem. We started by going to the Apollo. These kids didn't know anything that was happening by the way. It wasn't sort of like, 'Here's our full run of show.' It was like, okay, where are we going to next. So there was this element of surprise, an element of having to react to the environment. The Apollo gave us free reign to the point they were like, "Well, I hope that guy doesn't fall off that the balcony." These kids were going for it.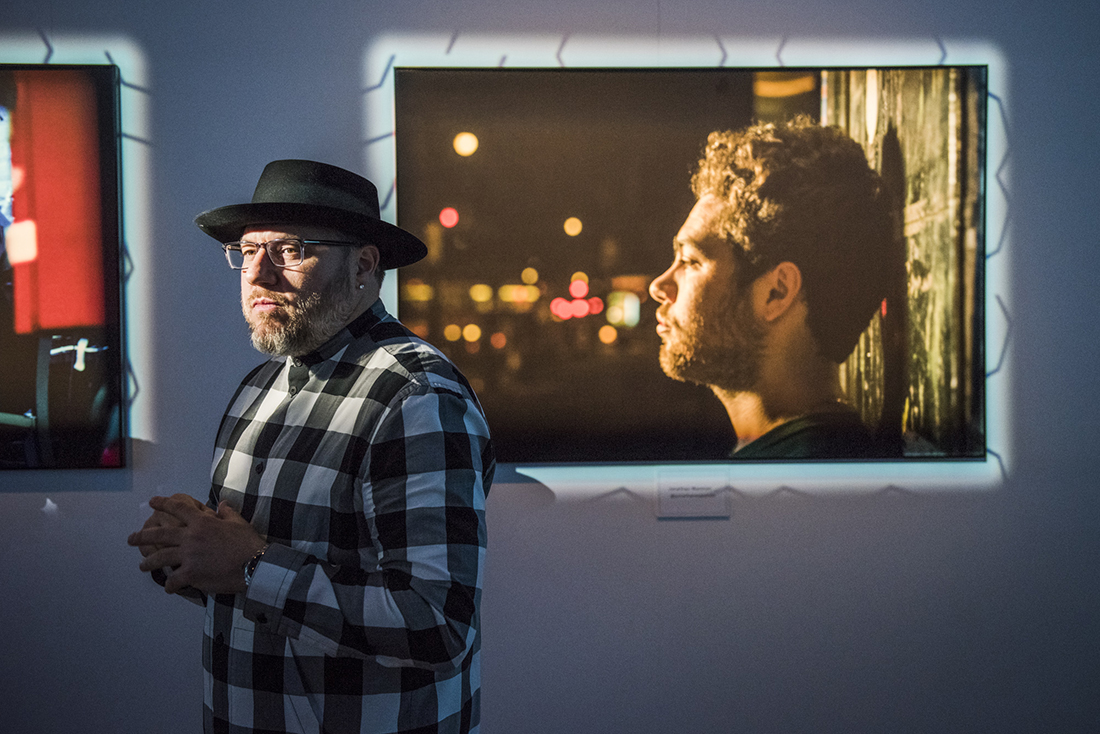 And then we got Wiki from Ratking, sort of again plugging in the new generation speaking to the past and sort of empowering and informing the future. This is a peer of theirs, so they're going to come up with this wave of music, just as I came up with Jay Z, DMX, and Eminem and that kind of world. I wanted to bring them almost one of their own and give them access to photographing him. I ended up doing a couple of portraits of him as well because I hadn't shot it so it was a nice bonus for them to see me work in real time and roll around in the ground and you know, me twenty years, I'm still going after it. And this is what passion looks like. And I think that was great to share with them.
There were some cars involved…
And then we ended up pulling out a Wraith, a million dollar Benz McLaren, and an Audi.
If you had to pick one? Between the Wraith, Rennsport SLR, and R8.
The Wraith was sexy, I drove it and that thing floats. Like all Rolls' do. I've driven a 1949 in Miami and that thing drove the same. It floats. It's a little loose, really cushy. You know, kinda like the NMD's in ways: soft, cushy, and floats. [laughs]

I'd probably take the Benz. Just cause it's a million dollar car. One-of-one. But it drives angry. You gotta drive it. Might be better living in deep Jersey or in the Midwest so could just open that thing up.
You mentioned passion. These kids look up to you but out of some of the younger guys, what have you pulled from them that's inspired you.
I think it's always great to see what other people are doing. Whether it's a final product and what shows up on the wall to, the ideal is getting let into someone else's process. I worked for Avedon, Mark Holmes, Steven Klein, Ben Watts. Really heavy hitter, professional photographers, in the truest sense of the art form of photography. It's changed and adapted and obviously I walk in and I know Sus' (@last_suspect) work and he's got what, 200-300K followers. So working with those professionals gave me a real foundation. I have a beautiful position in that I sort of bridge the two worlds. I'm trained by the OGs of it all. But then I move into this digital space and I have to adapt and I have to abandon shooting film — which I really had a beautiful rhythm with — into shooting digital, into this new world, the Instagram world. How long do you resist it and when do you embrace it, and how deeply do you get involved.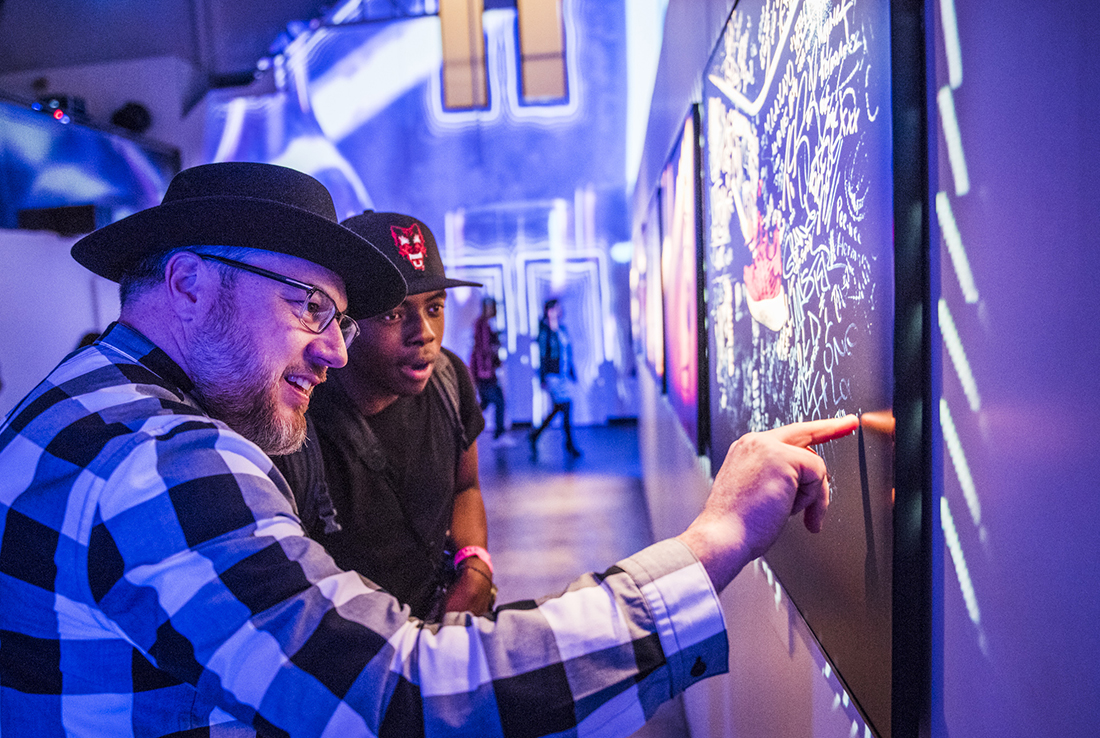 Really, now, as much as I speak about passion I speak about curation. We get pictures constantly thrown at us. How many pictures did you look at today already? A thousand? Maybe, without even really knowing. And liked a hundred of 'em. Let's speak to curation now. I have the ability to walk around with these kids, see their process, and offer suggestions. I've hit every speed bump, I've fallen into the potholes along the way. I've messed things up, I've excelled, know what I mean? It's a full run of show. But if I can help these kids avoid some of those problems and issues that come up and be there to kind of guide them, I'm always going to be there.
Mannion and adidas don't seem to be done yet. There's already talks of doing future collaborations that leverage Mannion's tried and tested experiences of the last two decades to empower future talents. He's even taken a few of the younger class under his wing to do some work with him in the studio.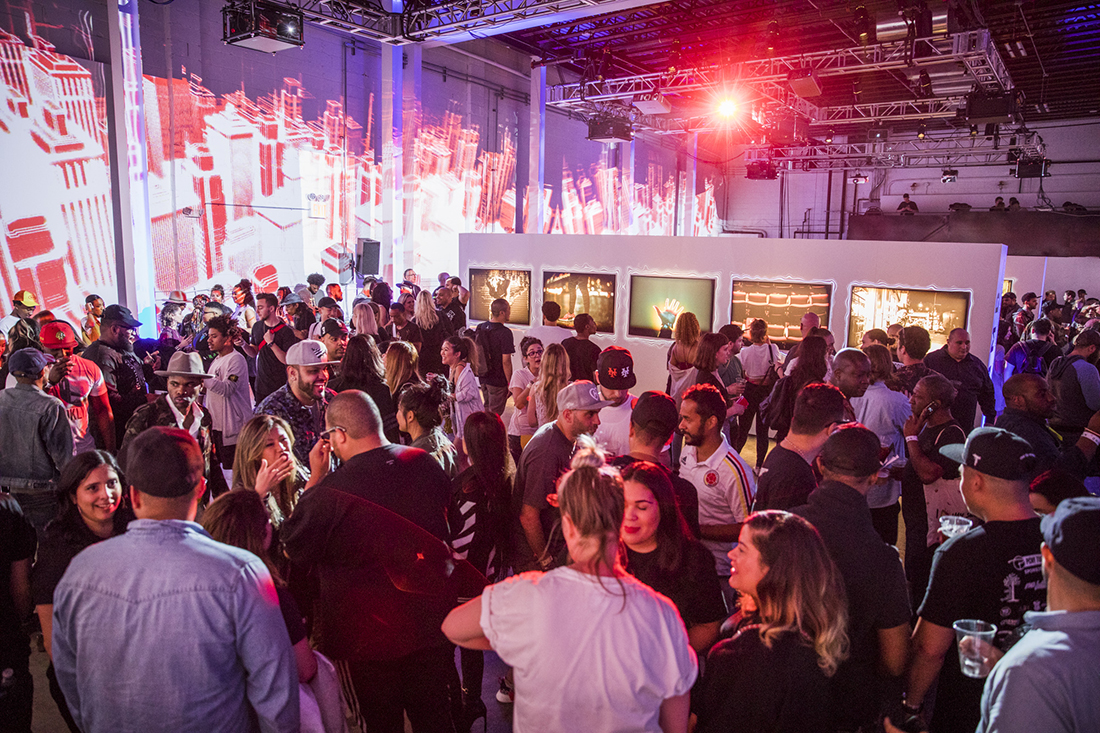 It was an amazing range of experience. As I look back at it, we finished at about 3:30 in the morning and in less than 24 hours, we created all that's happening downstairs. There were a couple of people that I put forward, three of which are working with me in the studio helping me get archives together and they've just shown another layer of passion. And it's three of my favorites from the show. The next generation is in good hands.
—