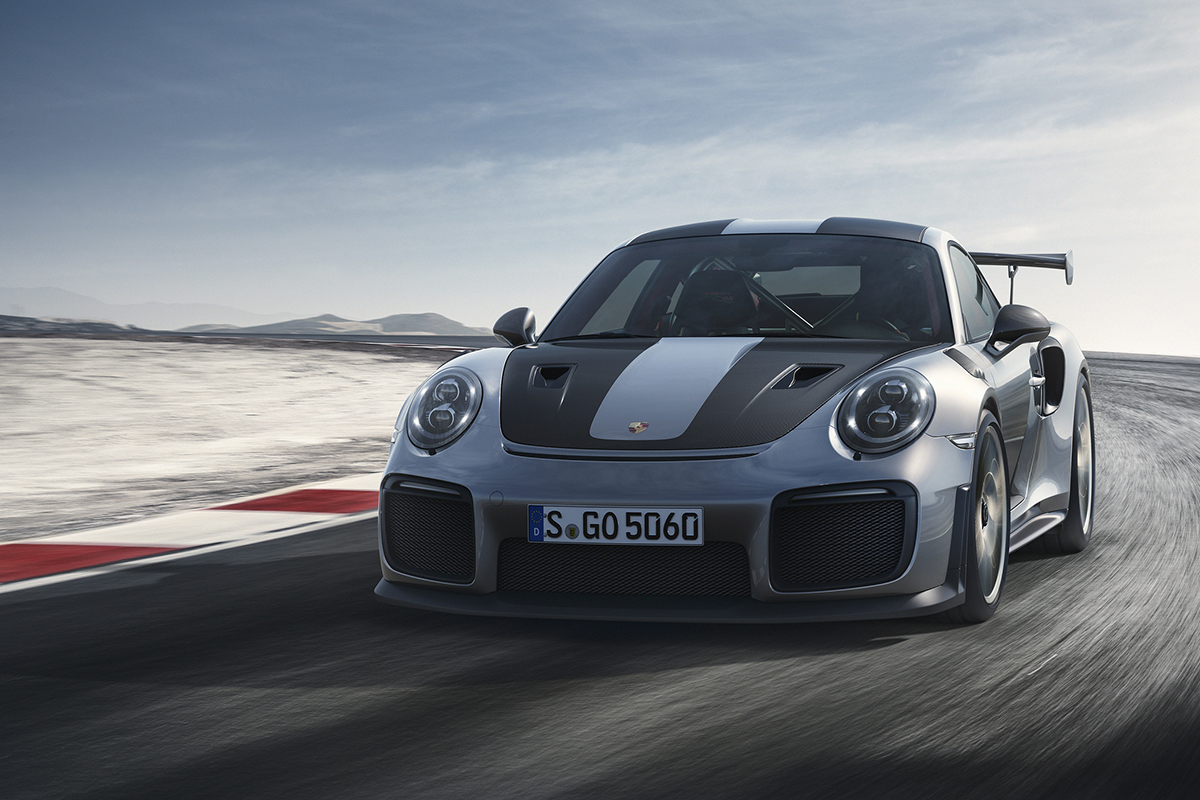 Let's get right to it. The new Porsche 911 GT2 RS is here and it's pushing 700 horsepower to the rear wheels, making it the most powerful road-going 911 to ever hit the streets. The 3.8-liter flat-six from the 911 Turbo S makes its presence felt here, helping the Widowmaker go from 0 to 60 in just 2.7 seconds and topping out at 211 mph. A lot of this is thanks to Porsche's PDK transmission though purists will be pretty upset to hear there's no six-speed manual available. The rear-wheel steering helps here, as do the sticky 20-inch tires up front and 21-inch tires in the rear. And then there's the large rear wing that adds downforce and some much-needed stability. Carbon ceramic brakes are standard here while the GT2 RS gets a ton of carbon fiber components as well as plenty of intakes and outlets to maximize aerodynamic efficiency.
Step inside and it's all about the essentials with red Alcantara and black leather trim throughout. The rear seat's been replaced with a cage, helping to provide rollover protection and improved rigidity. Opt for the Chrono Package and you'll get some new functions to the infotainment display, a stopwatch with both analog and digital displays, and a lap trigger.
https://www.youtube.com/watch?v=XWpTjUk0nb4
The GT2 RS is available to order with a base MSRP of $294,250 including the $1,050 delivery fee. Not enough? Porsche is also offering a Weissach package that drops another 40 pounds from the already impressive wet weight of 3,241. The package uses lightweight materials for a number of parts, including carbon fiber for the roof, anti-roll bar, and coupling rods. The magnesium wheels help reduce unsprung weight.
Check it out in the gallery above.