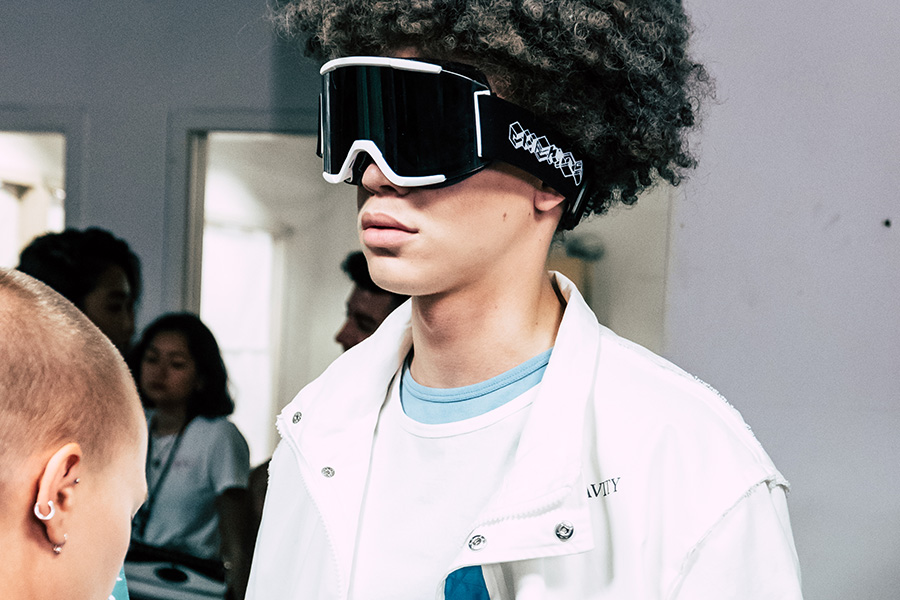 Photos by Atif Kazmi for Por Homme
Last week, LA's C2H4 unveiled their Spring/Summer 2018 collection at Men's New York Fashion Week and we were given backstage access to see all the pre-show preparations. Designer Yixi Chen envisions the C2H4 "ZERO GRAVITY" collection to be worn by a group of chemists in the lab in the year 2082. The laboratory visualization features workwear pieces that come in cool blue, dynamic red and urban yellow. In the mix is a lab coat, utility vest and a multifunctional anorak, all worn alongside technical sweatpants, pocket-filled cargo pants, and side-strap track pants.
Spring 2018 also sees C2H4 partnering with Kappa for their "UNDECAYABLE" project, a collection that's inspired by modern science, technology and chemical elements. Lab coats, hoodies, tees, sweat pants and track jackets are offered up in turquoise and off-white options, each with extensive detailing and well-executed branding.
Check out our backstage shots from the C2H4 show at men's NYFW in the gallery above and expect their Spring/Summer 2018 offerings to hit retailers early next year.