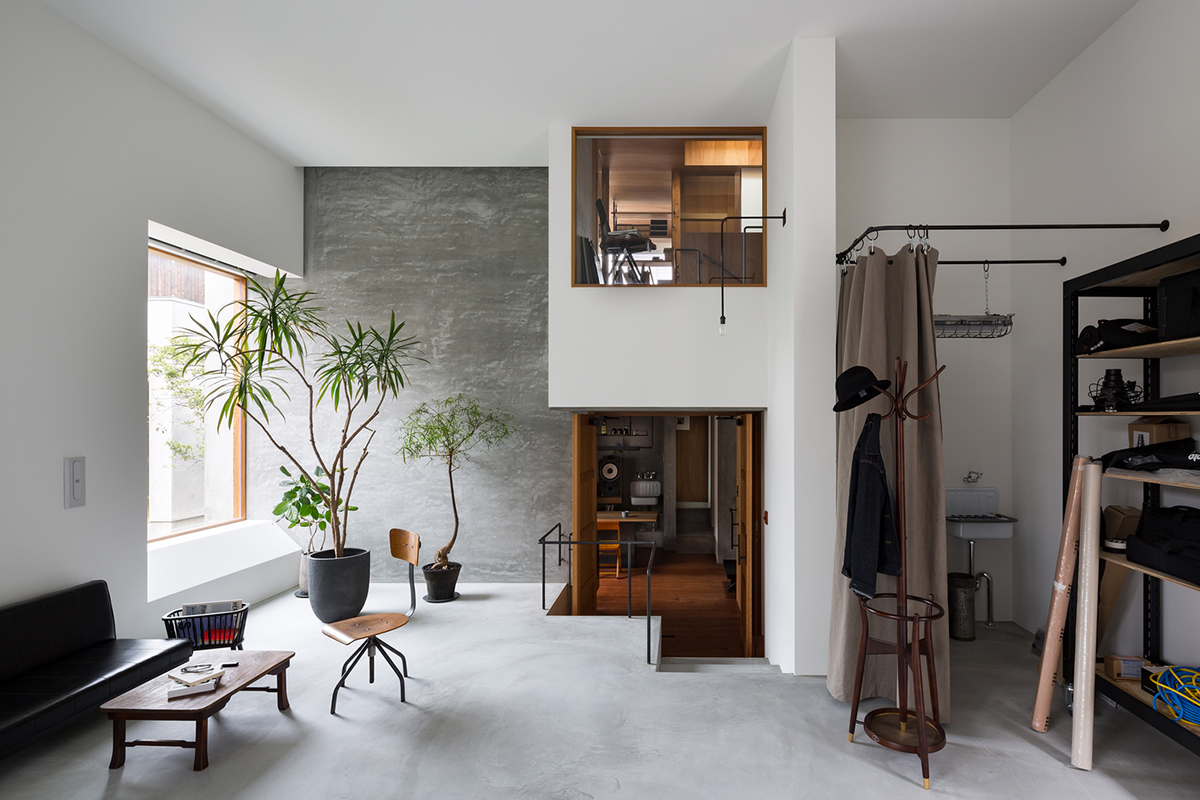 From FORM/Kouichi Kimura Architects comes this Shiga, Japan-based home made with a minimalist approach and a focus on maximizing natural light, making it ideal for a photographer. The construction is mainly of mortar and galvanized steel sheet which helps to reflect dull light while the house sits across from the village shrine. The house can act as a studio and gallery of the photographer and as his residence. The goal was to bridge the studio environment with his living space and the end result is just that.
Visitors come through the dim passage from the entrance into the innermost space while guiding them with natural light from the ceiling of the connected gallery. Walk through the home and you find plenty of photogenic backdrops to use in various shots. There's a long thin passage serving as an alley to go around the gallery and can also be used as a space to post artworks and photos on the wall. Sight switching, different ceiling heights, and shade and shadow created by natural light give the home and all its components a ton of versatility.
Check out this home (via arch daily) in the gallery above.
Images by Yoshihiro Asada, Norihito Yamauchi for Kouichi Kimura Architects