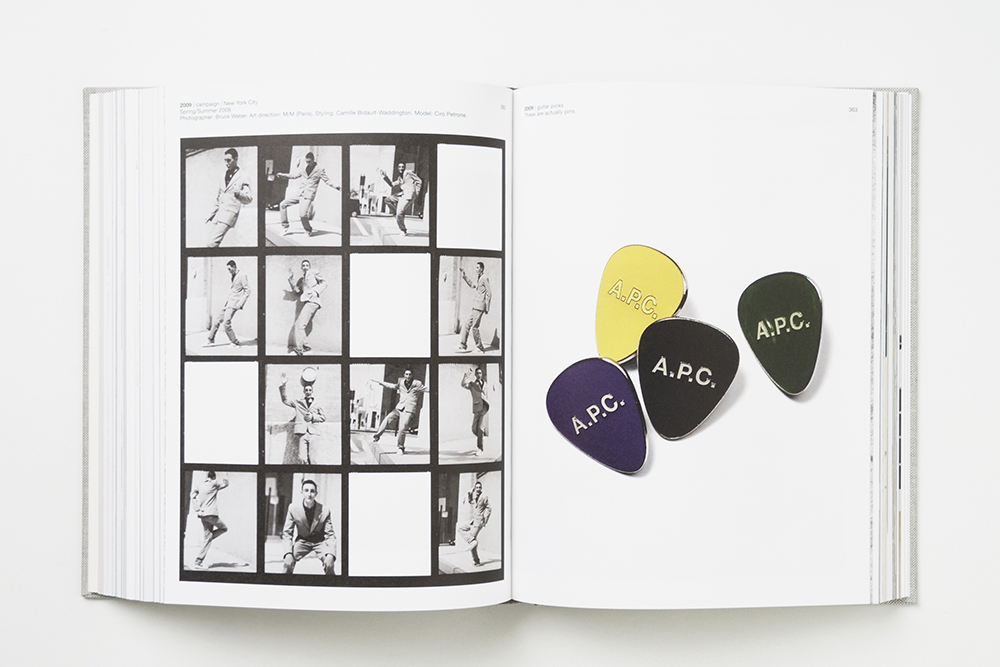 A.P.C. hits 30 years this year and the French brand is getting set to release 'A.P.C. TRANSMISSION', a 544-page book filled with highlights from their storied history. The creation of the book was actually unintentional as founder Jean Touitou wanted to dig into the archives and personal documents to create a book for his children to "transmit" his life onto something tangible. And with the majority of his life having A.P.C. at the epicenter, 'Transmission' was born.
The A.P.C. book has three parts — Percept, Written material, and Catalogue raisonné. The first blends everything from Jean's personal archives to compile scrapbook-like visuals and memories dating all the way back to his childhood in Tunisia. Written material pulls all texts written in an A.P.C. production content that ranges from presentation notes to other bits that fueled Jean's personal inspirations. Catalogue raisonné is a retrospective journey from 1987 to 2016, highlighting clothes, objects, images, places, music, and events Jean Touitou remembered to be significant of the last thirty years.
'A.P.C. TRANSMISSION' releases tomorrow, September 7th, worldwide through PHAIDON Publishing.