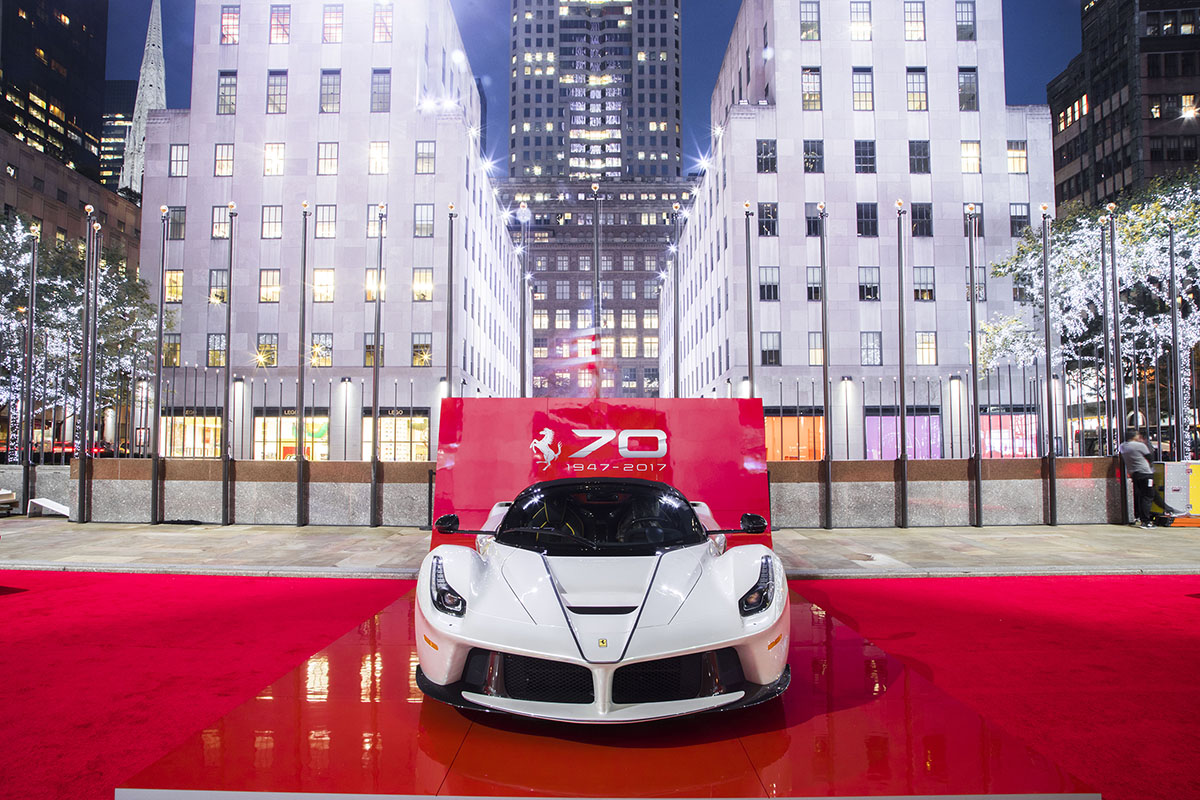 Ferrari Celebrates 70th Anniversary by Displaying Iconic Vehicles Throughout Manhattan
Through the decades, Ferrari has made some of the most iconic vehicles the world has ever known. From the 250 GTO of the 60s to the La Ferrari and everything in between, the Italian automaker has had a constant place on every kid's bedroom wall. And now, they're capping off a 60-country run of celebrations around their 70th anniversary with a public exhibition scattered around New York City. If you're in New York City this weekend, you'll notice that iconic classics are on display, as are contemporary models, at key locations. Ferrari's display at Rockefeller Plaza takes us through the decades with an open-air exhibition displaying one extraordinary car per decade and even a limited edition LaFerrari Aperta to cap things off. To see Ferrari's motorsports heritage come to life, head to the Hublot flagship store on Fifth Avenue to check out the store-front exhibition featuring iconic racings cars, past and present. Front-engine V12s can be seen at the Ferrari showroom on Park Avenue while RM Sotheby's has supercars and priceless models that are beyond remarkable. To have this many gems in one place is truly a sight to see.
Check out more of iconic Ferraris in the gallery above and head to one of the outposts to join in on the celebration.