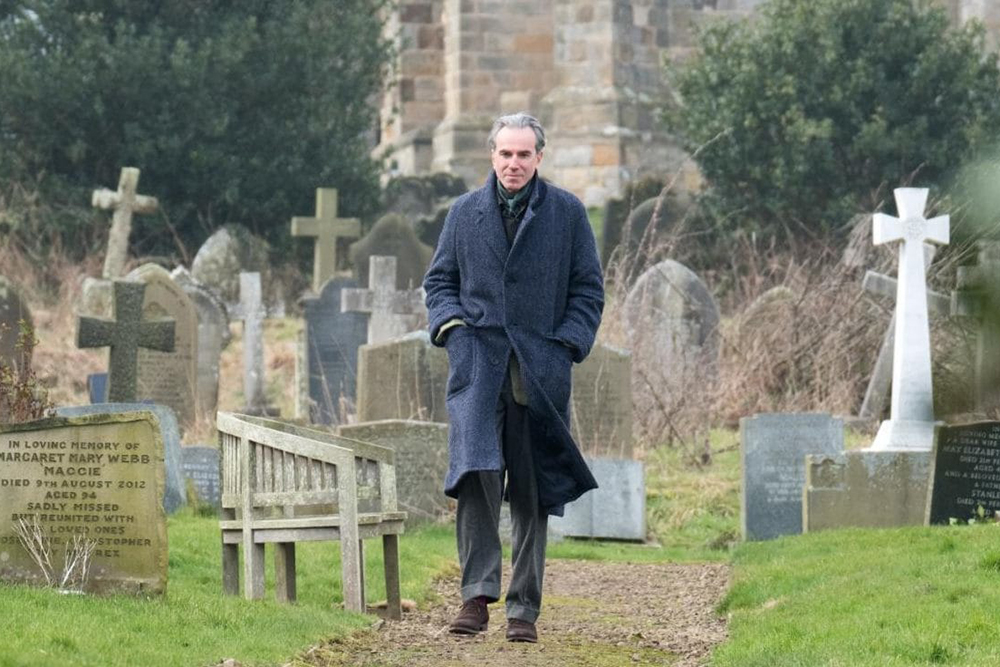 Paul Thomas Anderson and Daniel Day-Lewis Reunite For 'Phantom Thread'
The last time director Paul Thomas Anderson and Daniel Day-Lewis linked up, they produced There Will Be Blood, which resulted in an Academy Award for Best Actor for Day-Lewis. And now, they're reconnected for Phantom Thread, where the storied actor will be playing renowned dressmaker Reynolds Woodcock in post-war London in the 1950s. Woodcock and his sister Cyril, played by Lesley Manville, are at the epicenter of British fashion as they dress royalty, movie stars, heiresses, socialites and debutantes with the distinct style of The House of Woodcock. The story builds from there in what Day-Lewis has declared will be his last feature film.
Written and directed by Anderson, Phantom Thread will hit theaters on Christmas Day this year. Check out the trailer up top.