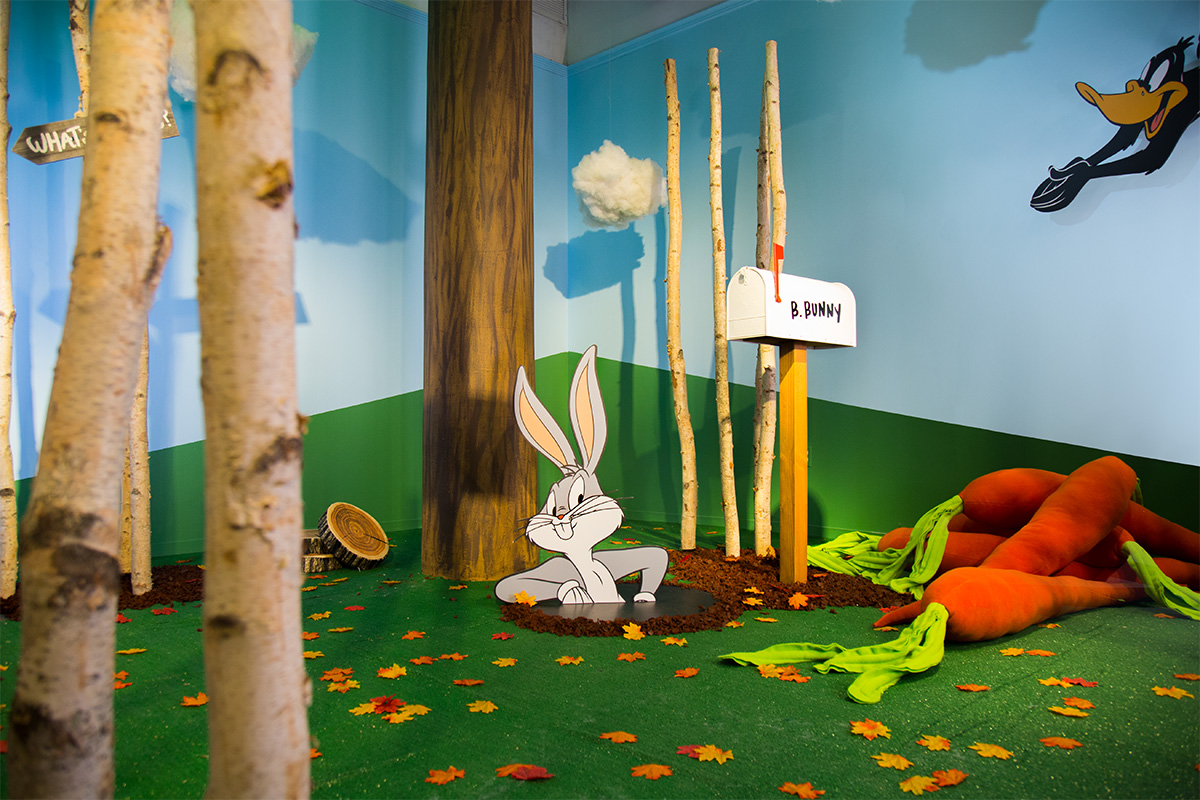 Warner Bros. And All Your Favorite Childhood Cartoons Are Invading NYC This Weekend
Growing up, my entire world was built around cartoon characters like Tom & Jerry, The Jetsons, Scooby-Doo, The Flinstones, and Bugs Bunny. And now, Warner Bros. and some key partners have built out an immersive pop-up experience in New York's Soho neighborhood that brings these characters to life. Introducing The Get Animated Invasion! Its aim is to bring iconic cartoon characters and their worlds to life through a very visual and highly Instagrammable space. I took my little sister with me as we got an early look at the space yesterday, ahead of the invasion that opens to the public today. There's a lot to enjoy, but here's what we recommend. Head to Bugs Bunny's Forest where you can hang with Bugs and even get a treat from his mailbox. But watch out for falling anvils in Wile E Coyote's turf because that's on the way. One of the coolest bits is Scooby-Doo's Spooky Woods, where the Mystery Machine's pulled up for you to shoot with. The Jetsons screening room has custom fine art by shelby and sadny while The Flinstone's Ice Cream Bar has three specialized ice cook ups for you to enjoy, all by local shop Milk & Cream Cereal Bar.
There's also a pop-up shop in partnership with The BoxLunch that has a ton of merch for you to grab before heading out. The 4,500 sq. ft. space is located at 107 Grand Street and is open to the public Friday, 10/6 – Sunday, 10/8 from 12pm – 7pm each day. You can RSVP to be in the space by visiting getanimatedinvasion.com.