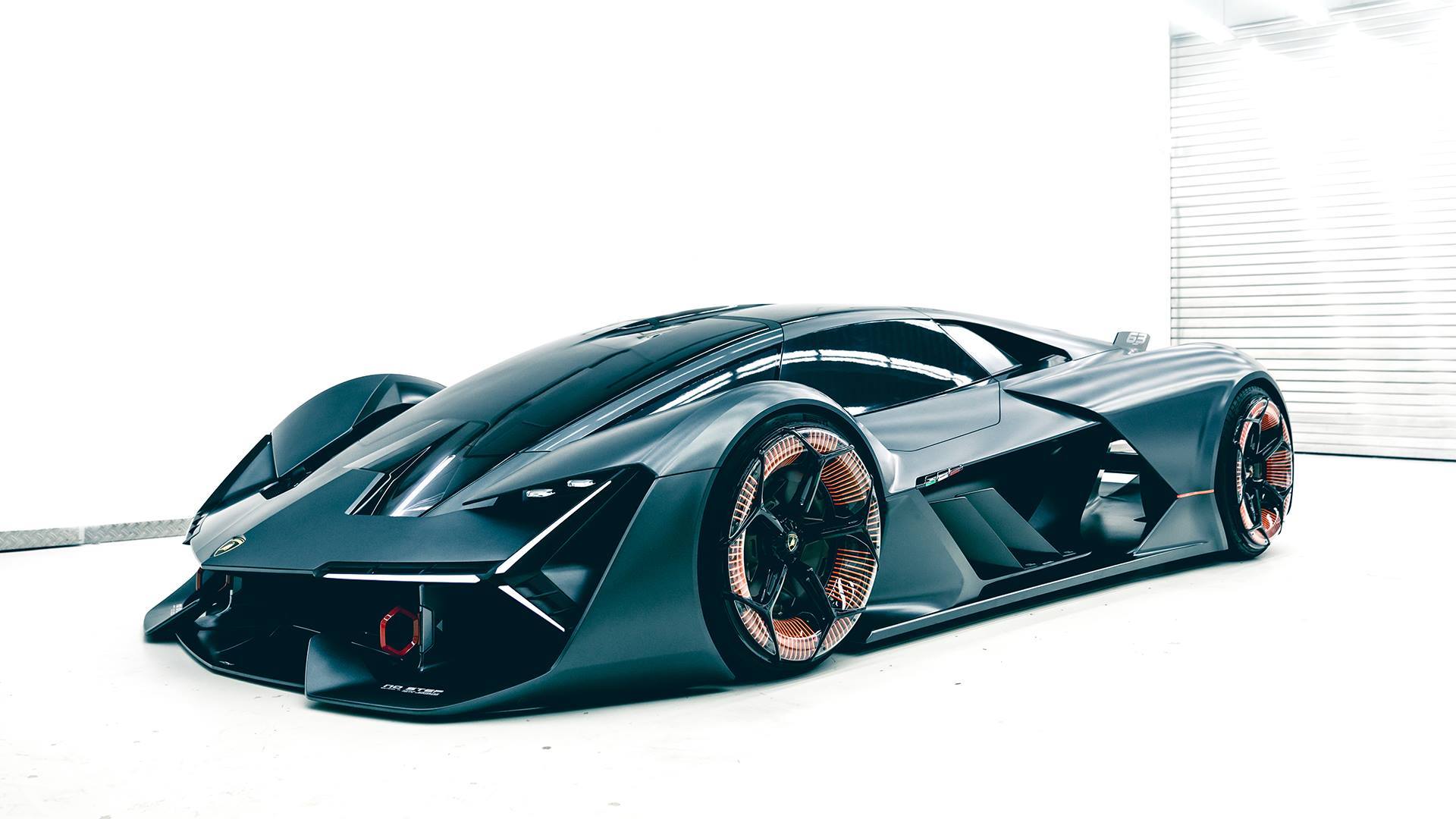 Lamborghini and MIT Partner For The Terzo Millennio, An Electric-Powered Hypercar Concept
This week, the Lamborghini Terzo Millennio was unveiled, giving us a first look at what the future for Lamborghini vehicles might look like. The Terzo Millennio ('third millenium') is an electric-powered, jagged edged hypercar that's aimed at taking on the LaFerrari, 918, and P1s of tomorrow. But when you have MIT as a development partner, you expect things to be as forward thinking as they can get. And where other EV hypercars have leveraged batteries to fuel their output, the folks at Sant'Agata and Cambridge are working on integrating supercapacitor energy storage technology into the mix. Though supercapacitors might not be ready just yet, just given their cost and them not being as energy dense, MIT and Lamborghini are working towards finding a solution that would see one function much like a main battery, but with greater ability to recharge and discharge quickly. We expect the theoretical acceleration estimates to be downright ridiculous and that alone gives us a strong sense of hope.
Where some of today's hypercars feature hybrid powertrains that blend petrol with electric, Lamborghini and MIT are hoping to see supercapacitor technology to play alongside carbon composite batteries that utilize nanotechnology to reduce weight and increase the batteries' discharge capacity. This concept also features an in-wheel, electric motor-based all-wheel-drive system.
And then there's the eye-catching, drool-inducing design of the body. It's an all-carbon-fiber shell that previews some technology that can detect degradation in the carbon fiber at a very early stage and can even aim to repair it by utilizing 'nano-channels'.
But before any iteration of the Lamborghini Terzo Millennio comes to real life, they're first going to work to solve one of the biggest pain points enthusiasts have with electric cars — their lack of sound. That piece of the puzzle hasn't been cracked yet but it's something we hope they're able to pull off ASAP.
Check out the Lamborghini Terzo Millennio concept in the gallery above.