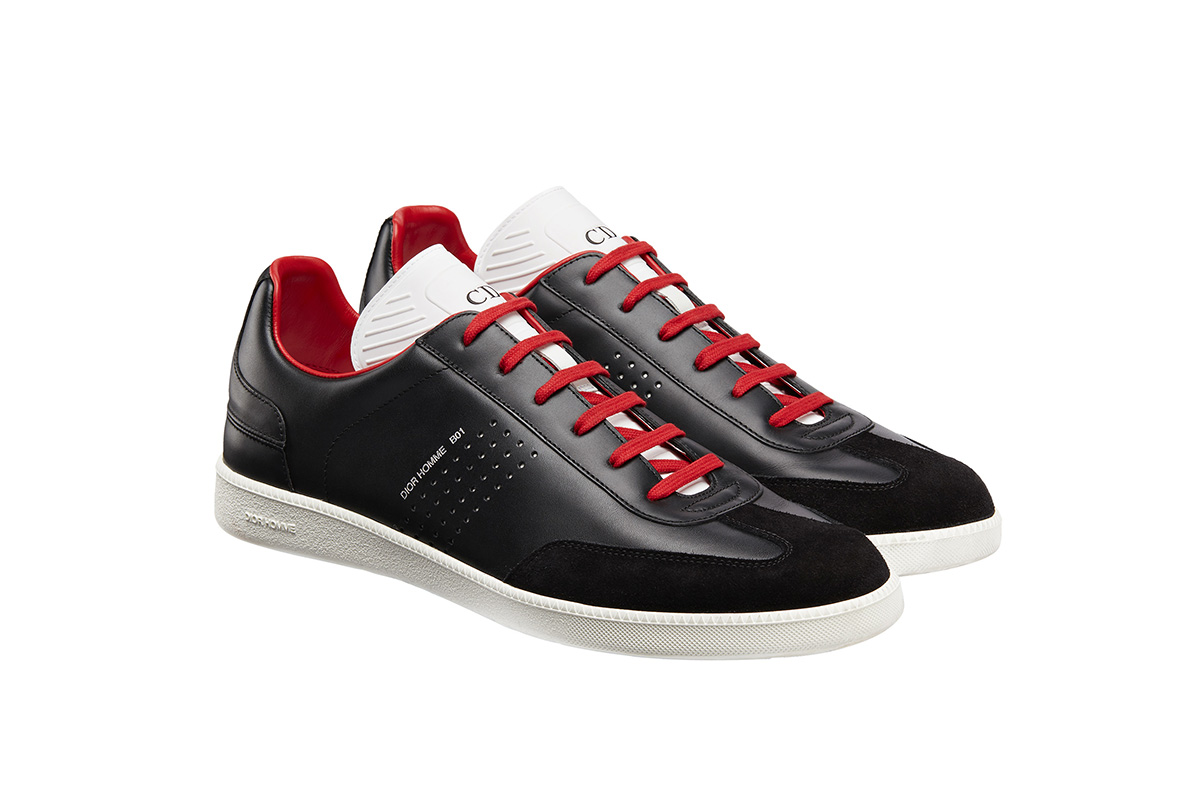 With this year's Sole DXB getting set to kick things off in Dubai, Dior Homme has announced they'll be bringing two global exclusive launches to the event. The first is a one-off sneaker — the B01 — that will be limited to just 50 pairs and available only at Sole DXB 2017 while the second is a Dior Homme's collaboration with Bogarde on a BMW bike that's pre-launching at Sole DXB.
The B01 pulls inspiration from the original German design created by the Dassler brothers in 1936 and worn by American athlete Jesse Owens at the 1936 Olympic Games. As timeless as the original, Dior Homme's B01 features black skin throughout the upper, red lining and lace atop a clean, white rubber sole. The lightly quilted tongue sets things off while a new Italian rubber composite 'memory' sole drops weight and adds comfort. Other fine details include the suede toe cap and a contrast heel panel, while the embossed Christian Dior bee and a perforated stripe give the B01 that nostalgic vibe we want.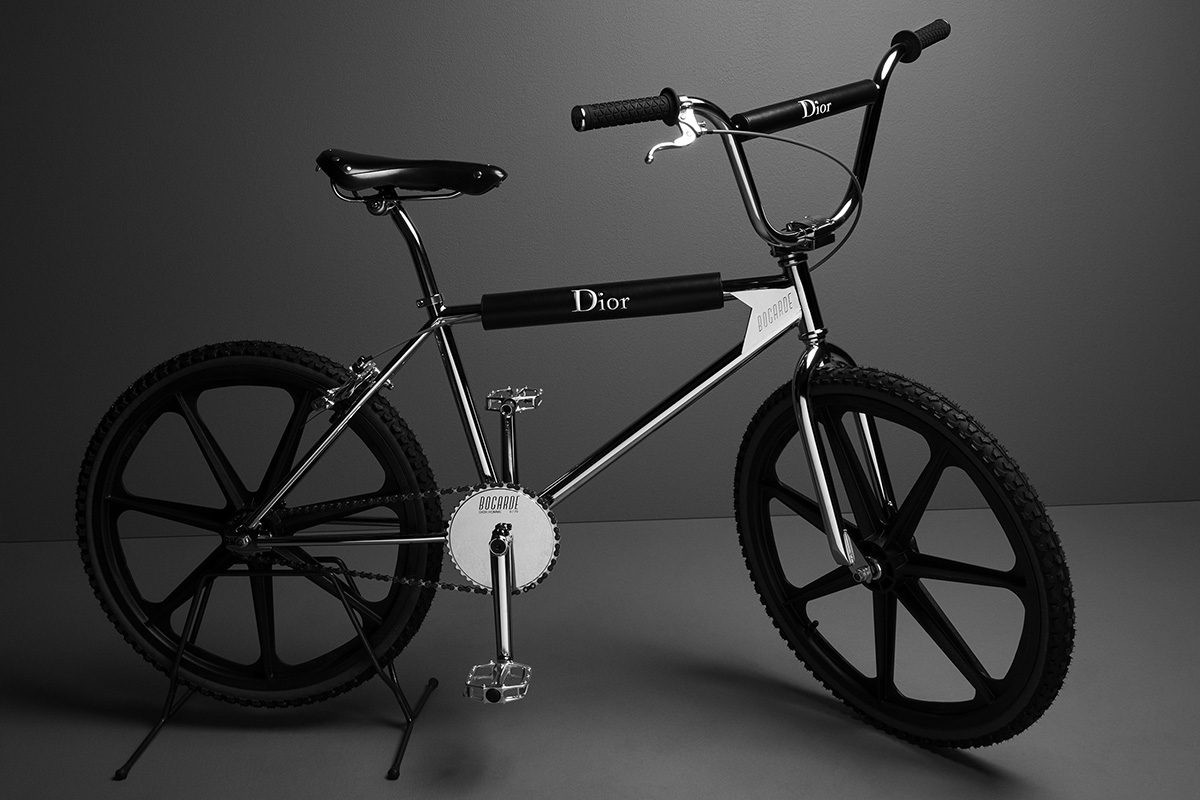 Check out both the BMX bike and the B01 sneaker in the gallery above and look for more heat to come out of this year's Sole DXB when it kicks off tomorrow.