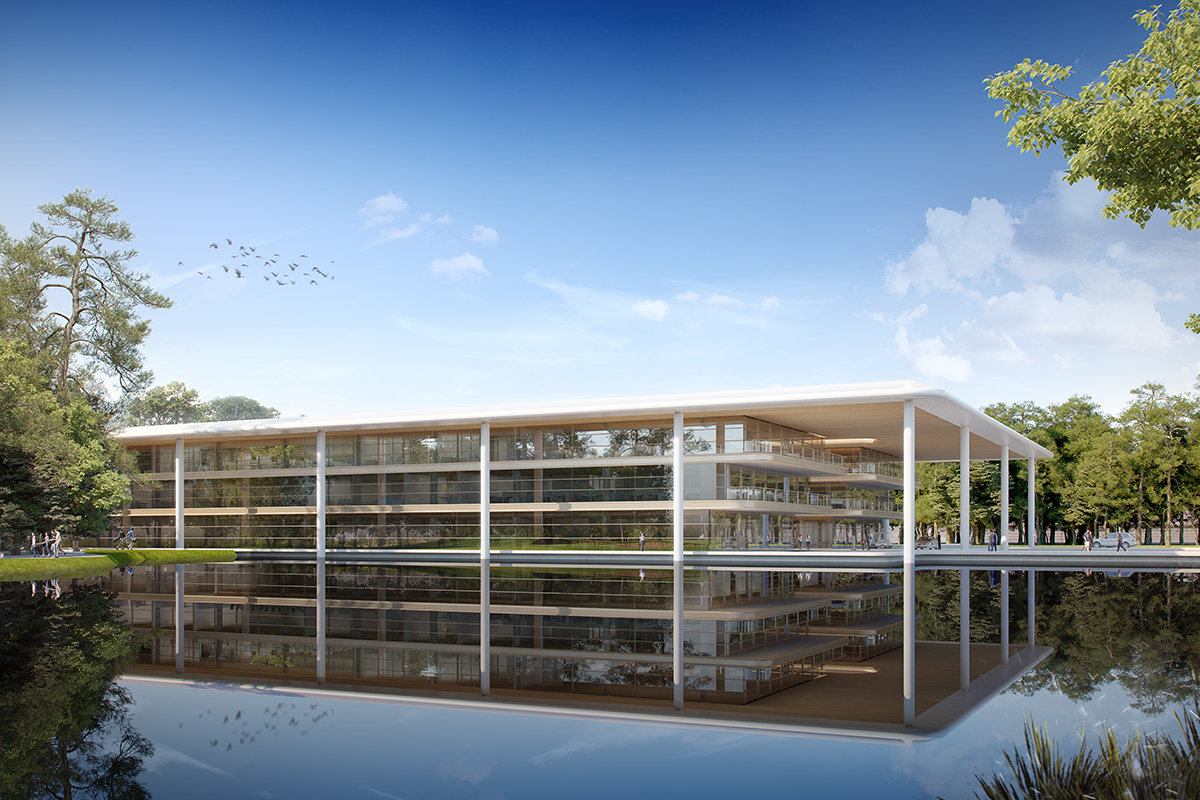 Foster + Partners Are Designing The PGA TOUR's New Global Home in Florida
The PGA TOUR has announced details of their new global home designed by London-based architecture firm Foster + Partners, the same folks behind Apple's new campus in Cupertino. The PGA TOUR's new digs are located in Florida's Ponte Vedra Beach with the build to be ready by 2020. The 187,000 square-foot headquarters will surrounded by a large freshwater lake, echoing the iconic 'Island Green' 17th hole from the THE PLAYERS Stadium Course at TPC Sawgrass. The building will house more than 750 employees who are currently spread across 17 buildings, with space to accommodate several hundred more. The global home is a pair of parallel three-story bays flanking a collaborative atrium, with twenty-foot-wide bridges connecting the building bays and promoting chance meetings and informal gatherings along the edges. Natural light is a plenty here thanks to five large skylights, while glazed facades and atrium allow for views out to the surround landscape throughout the building.
Check out all the renderings of the The PGA TOUR's new home in Florida in the gallery up top.