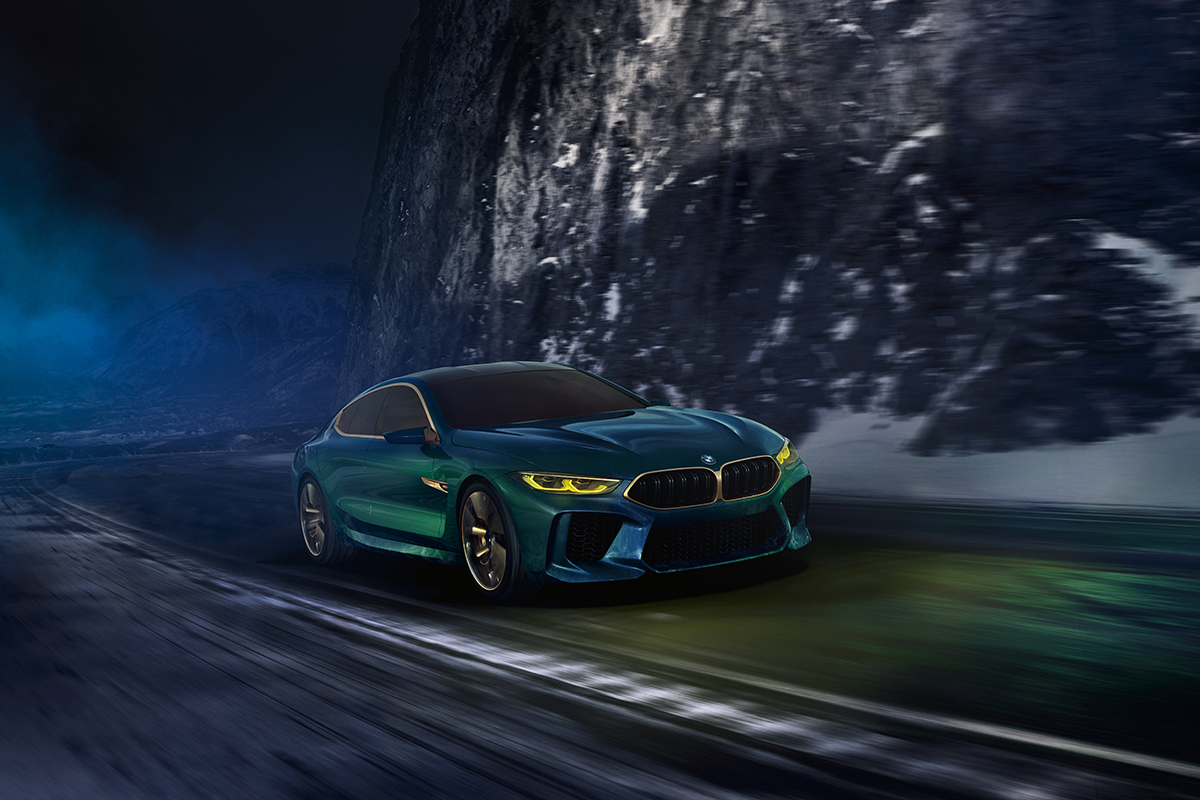 No one likes playing the waiting game. Not when it comes to relationships, our careers, and certainly not when it comes to what we drive. And with the unveiling of the BMW M8 Gran Coupe at Geneva this week, we're going to hate waiting. Mainly because there's just no need for it when all signs point to BMW releasing an M8 Gran Coupe that's going to be pretty darn close to the concept. The unveil also shed some light on what that iconic "M" stands for — "more" — and that more should be worth the wait.
With the BMW 8 Series being unveiled just last year, this is a quick look at what the 8's future variant will look like while giving us a peak into how BMW aims to define luxury as we look ahead — ultra-sporty, extrovert, and polarising. So make no mistake, either you'll love it or you'll hate it. BMW's seldom left room for the in-between anyway. But it's going to be hard to deny this four-door sports coupe.
The front end's aggressive, unforgiving, and brings in yellow headlights using tech that the current M8 GTE endurance racer uses, giving us a dynamic, hexagonal interpretation of BMW's signature four-eyed front end. Step to the side and see the M8 GC's long wheelbase, long bonnet, and flowing roofline that runs right into the car's short tail. The muscular flared wheel arches and wide stance are a hallmark of M cars, both features that let our imagination run wild on what the M8 GC will do once it actually lands on a track (or open road).
The BMW M8 Gran Coupe was shown off in a special Salève Vert paint finish, a color that transforms from green to greyish blue in different lights and works pretty well with the gold-coloured window graphic, hallmark M gills, gold-coloured brakes, wheel rims and M twin exhaust tailpipes.
Check out more looks at the BMW M8 Gran Coupe in the gallery up top and look for the road-ready BMW 8 Series Gran Coupe and BMW M8 Gran Coupe to be presented sometime next year.