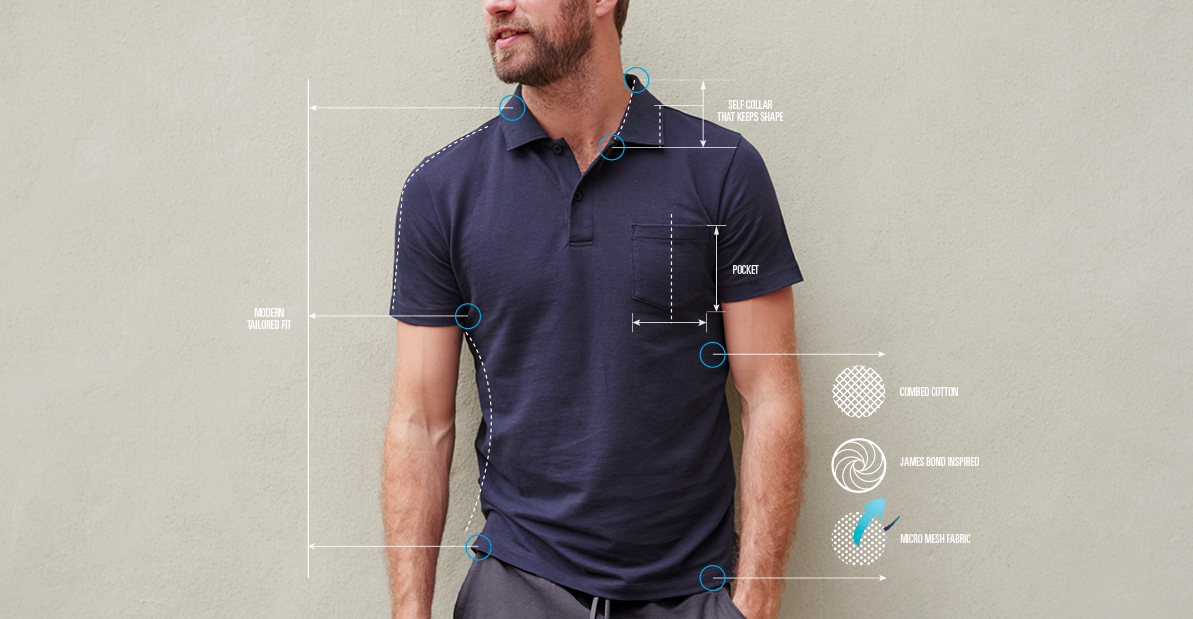 It hit me hard when my girlfriend said she wished I put more effort into my appearance, but I kind of got her point. I usually leave the house wearing one of the same few polos or a button-downs, when she's always dressed in something that fits perfectly and looks brand new. A lot of the polos in my closet aren't much of an upgrade from t-shirts. The collars either curl or permanently fold the wrong way, or they're too boxy, wrinkled or faded. Even my Ralph Lauren's turn from black to a greenish-gray color after a few washes. Turns out, Mack Weldon, the brand known for reinventing men's basics, also fixes everything that's wrong with the typical men's polo, and delivered me the most versatile shirt I've ever owned: the Vesper Polo.
Mack Weldon is focused on creating the best possible products for men, and they hit the nail on the head with their Vesper Polo. I ordered one to start and it arrived that same week. Before trying it on, I realized it was probably the softest shirt I've ever touched. I was impressed that they could accomplish such a crisp look with a material that was so soft and breathable.
Turns out, it's modeled after James Bond's timeless polo that looks sophisticated while keeping you cool. The Vesper Polo is made of a lightweight knit fabric with micro mesh detail. This means there are tons of tiny perforations so when it's hot and you're outside in the sun playing golf, it keeps you cool, unlike thick cotton polos that trap heat. A buddy of mine who's a GQ Insider calls it "the pro tip to looking sharp this spring without the embarrassing sweat."
Paired with shorts, jeans or slacks, this polo is a no-brainer for the weekends. And tossing it on under a sport coat during the week is a comfortable and easy way to take a break from lame button-downs. My girlfriend was shocked by how well the Vesper Polo fit me and agreed in my getting one in each color so I grabbed a couple more. I wear them every week. After washes and wears, my Vesper polos are still in top notch shape – no stretching or shrinking, no fading color, and no curled collar. Mack Weldon knows classic style and good quality materials, and doesn't fail to deliver with the Vesper Polo.
You can follow this link to get your Vesper Polo with Free Shipping + returns!