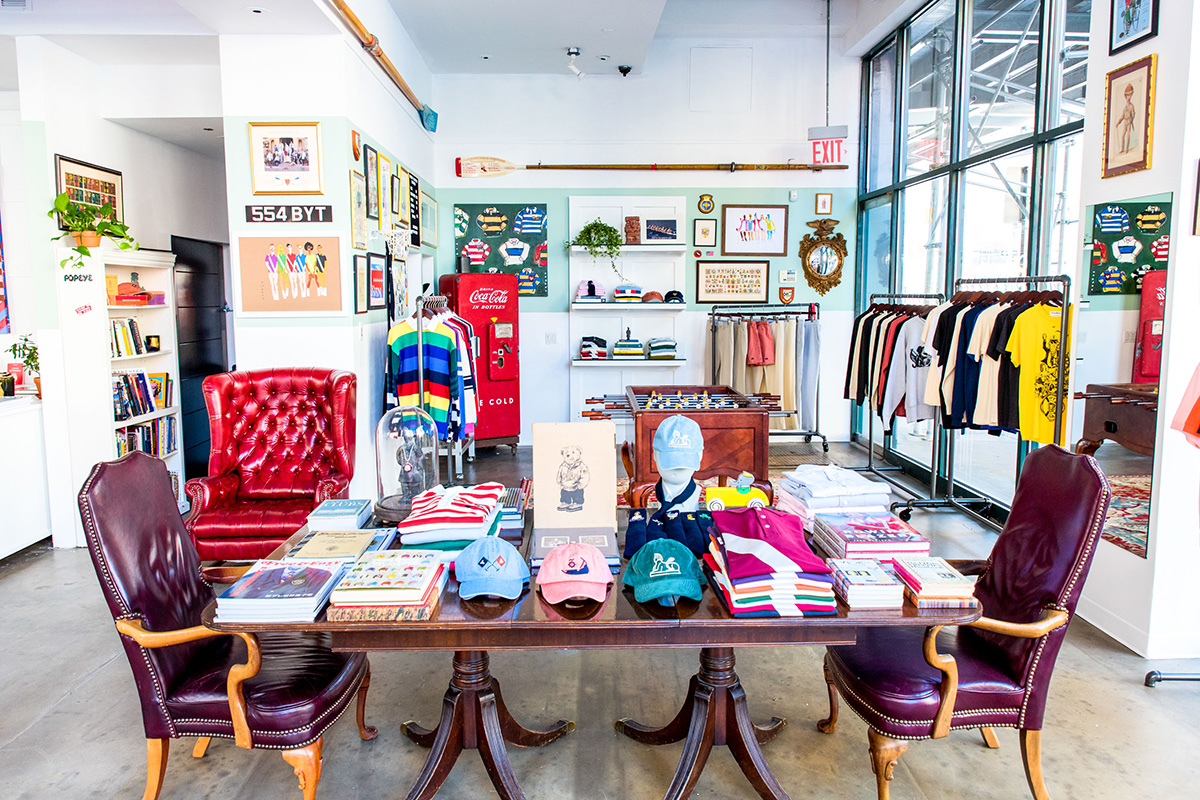 Now Open | Rowing Blazers NYC Pop-Up with Eric Emanuel, Death To Tennis, and Tracksmith
There's plenty to do in New York but Rowing Blazers' newly-opened pop-up just climbed to the top of our list. Set for a three-month stint on the corner of Grand and Centre in Little Italy/Soho, the 2,500 square foot space is housed where menswear store Odin used to be for quite sometime. And not only will you get a beautiful experience for shopping through Rowing Blazers product but there's also going to be a rotating lineup of brands that will join Rowing Blazers in the space, starting with streetwear brand Eric Emanuel. This is the joining of two Made-in-New York brands that will see vintage-inspired sportswear in various forms. From rugby shirts and polo jerseys courtesy of Rowing Blazers to retro basketball shorts via Eric Emanuel, the Rowing Blazers pop-up is going to have all the must-have pieces for the warmer months and beyond.
What makes it even cooler is that there's a clubhouse vibe to the entire space with its mahogany foosball tables, vintage Coke vending machine, tufted leather couches, and finished off with art installations by New York Sunshine and Drawbertson. In addition to Rowing Blazers' lineup of blazers, rugbies, oxfords, polos and dad hats, look for limited edition collaborations to be released weekly at the store.
The Rowing Blazers NYC pop-up shop is located at 221 Centre St. and 161 Grand St. and is open now until September 15th with Eric Emanuel showcasing for the first month while Death to Tennis and Tracksmith will be rotating in this summer as well.